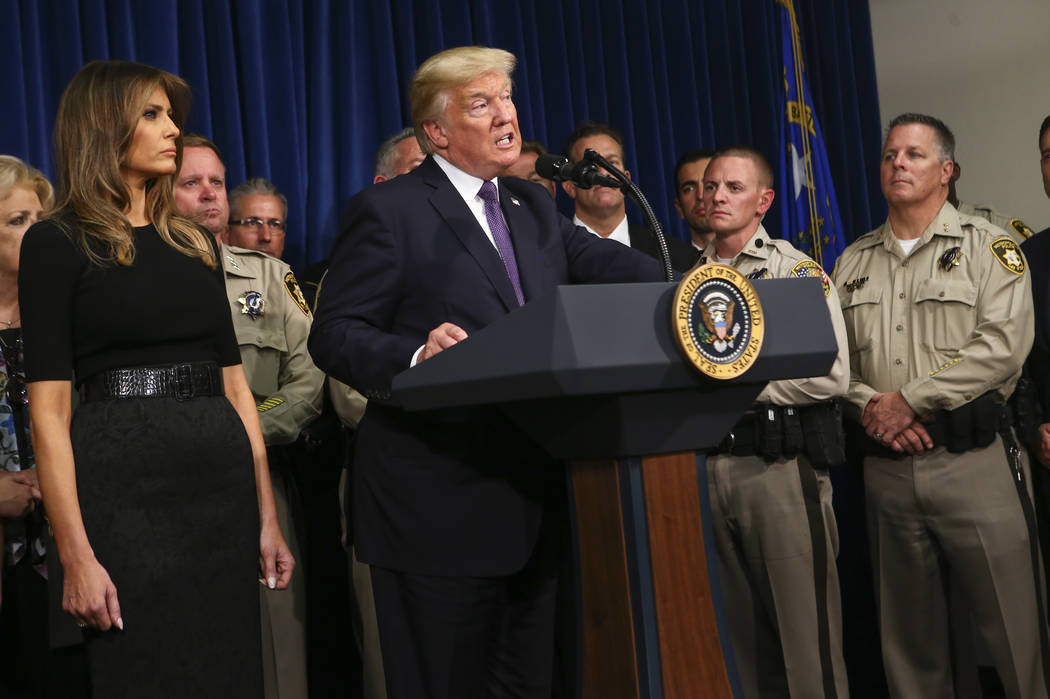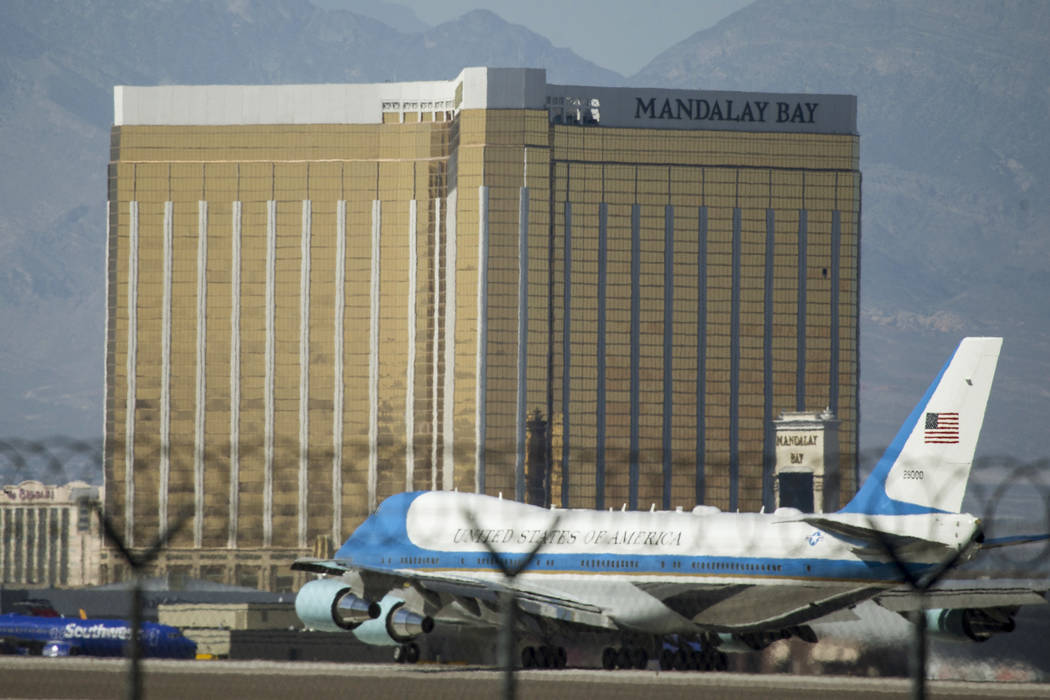 Nevada lawmakers on Thursday moved to replenish a state fund earmarked for protecting visiting politicians.
The fund was unexpectedly depleted in the wake of the Oct. 1 mass shooting, which prompted President Donald Trump and Vice President Mike Pence to visit Las Vegas as a show of support.
Escorting Trump and Pence to and from McCarran International Airport, as well as other destinations throughout the Las Vegas Valley, including University Medical Center, cost the Nevada Department of Public Safety about $34,000.
A total of $53,577 was approved Thursday, which is expected to last the agency through the end of next year, barring any other unexpected events or visits, according to Nevada Highway Patrol Col. John O'Rourke.
Other local law enforcement agencies also were involved in protecting the president and vice president, but it is unclear how much money each agency spent. Requests for those figures Thursday were not immediately returned.
Contact Rachel Crosby at rcrosby@reviewjournal.com or 702-477-8301. Follow @rachelacrosby on Twitter.