Senate passes resolution honoring Las Vegas shooting victims
Updated September 25, 2018 - 6:15 pm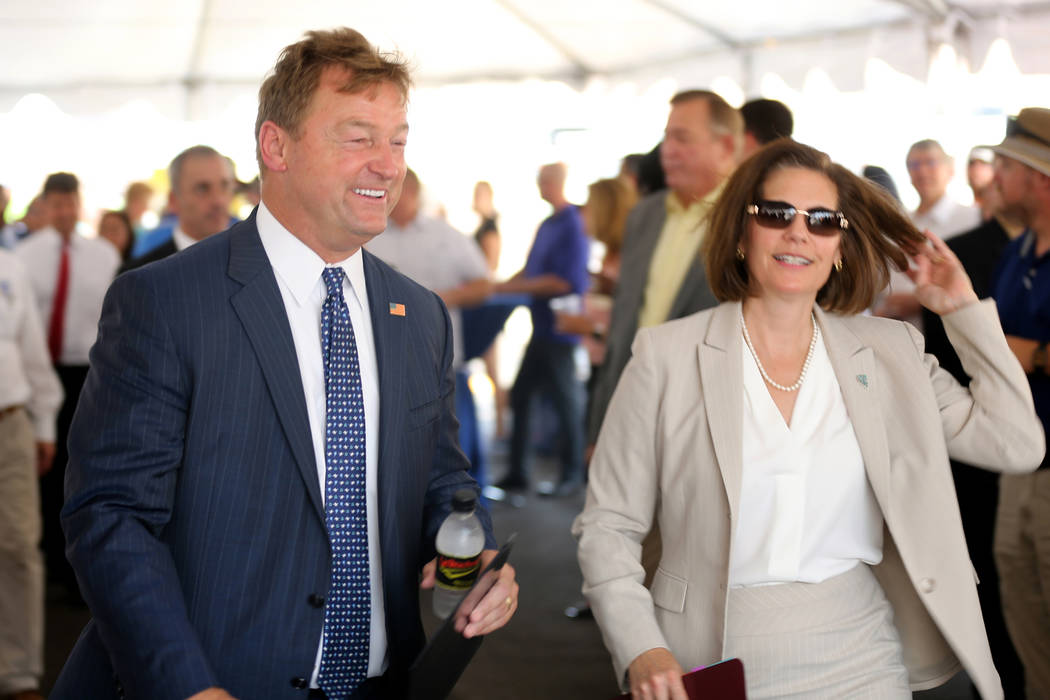 WASHINGTON — A resolution honoring those killed in the massacre on the Las Vegas Strip last year was approved unanimously by the Senate late Monday, just days ahead of the Oct. 1 anniversary of the worst mass shooting in modern U.S. history.
The resolution was introduced by Sens. Dean Heller, R-Nev., and Catherine Cortez Masto, D-Nev. It also recognizes the hundreds of victims who were injured and pays tribute to law enforcement, first responders and medical staff "responsible for saving many lives on that horrific night."
Senators passed the resolution a week before the anniversary of the tragedy.
Senators approving the resolution offered "heartfelt condolences and deepest sympathies" to families, loved ones and friends of the victims.
It also honored those wounded and pledged continued support for their recovery and applauded the bravery of local, state and federal law enforcement, first responders and medical and health professionals for their response.
And it praised local communities and the country for coming together to support the victims and survivors of the tragedy.
Stephen Paddock, 64, of Mesquite used an arsenal of semi-automatic rifles cached in his hotel suite to open fire on a crowd of 22,000 people attending the Route 91 Harvest country music festival.
Paddock had equipped the rifles with "bump stocks" that accelerated the rate of fire from the semi-automatic weapons to that of nearly full automatic guns.
The shooting left 58 people dead and more than 800 injured. Paddock died from a self-inflicted gunshot wound as officers prepared to enter his Mandalay Bay suite.
The Las Vegas tragedy was followed less than a month later by a massacre of churchgoers in Sutherland Springs, Texas, the worst mass shooting at a church in modern U.S. history, and the school shooting in Parkland, Fla., in February, the worst school shooting on record in this country.
Contact Gary Martin at gmartin@reviewjournal.com or 202-662-7390. Follow @garymartindc on Twitter.