Several debate-worthy bills head to Nevada Legislature committees
February 8, 2017 - 5:01 pm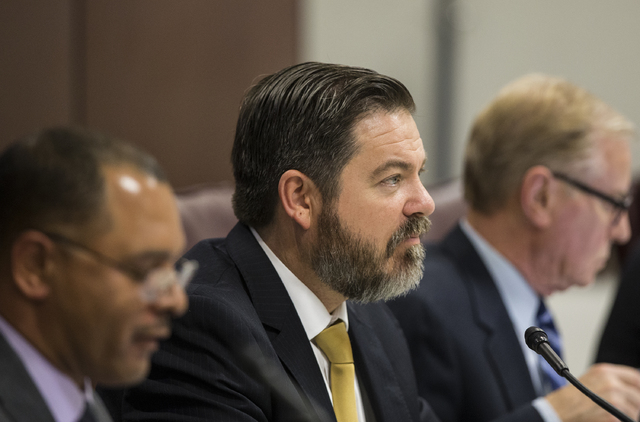 Several bills likely to spark significant debate throughout the four-month Nevada Legislature made their way to their respective committees this week.
Assembly Bill 43, which would add a minimum annual increase to property taxes, was referred to the Assembly Committee on Taxation.
Senate Minority Leader Michael Roberson, R-Henderson, promised a dog fight on the issue, saying last month, "It will not happen this session, period."
A bill from state Sen. Don Gustavson, R-Sparks, that would require elementary school educators to teach students cursive handwriting was referred to the Education Committee.
Senate Bill 101 would restrict dental hygienists medical assistants from administering Botox to patients. The bill comes on the heels of a decision by the State Board of Dental Examiners last year to allow dental hygienists to administer the drug for both medical or cosmetic reasons.
SB 101, sponsored by Sen. Joe Hardy, R-Boulder City, was sent to the Senate Committee on Health and Human Services on Monday.
Hearings on the bills have not been scheduled.
Contact reporter Colton Lochhead at clochhead@reviewjournal.com or 702-383-4683. Follow @ColtonLochhead on Twitter.