Taxpayers will not have to foot the bill if Las Vegas airport is renamed
March 16, 2017 - 12:42 pm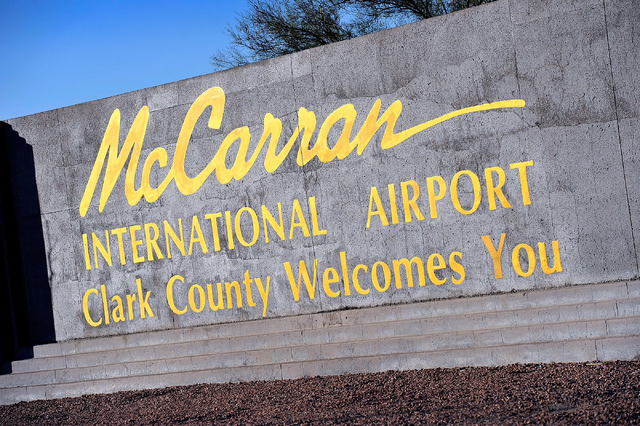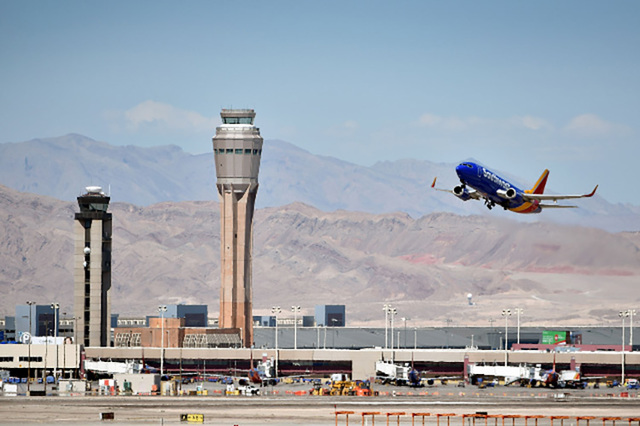 CARSON CITY — Taxpayers will not be on the hook if supporters of Harry Reid are successful in getting the Las Vegas airport renamed for the former U.S. senator.
An amendment to a bill from state Sen. Tick Segerblom, D-Las Vegas, seeking to rename McCarran International Airport as Harry Reid International Airport says any costs of such a change must come from private donors.
Senate Bill 174 to rename the airport will be heard by the Senate Government Affairs Committee on Friday. It could be contentious given the polarizing effects of Reid's Senate tenure on Nevada voters.
"I've gotten a little bit of push back on Harry Reid, but not as much as I thought," Segerblom said. "I think we will have a very positive hearing.
"To me he symbolizes modern Nevada," Segerblom said. "When he started that was the old Nevada. And he really grew with Nevada and at the end of his career he really led Nevada."
Should McCarran airport in Las Vegas be renamed? Taxpayers won't have to foot the bill if it is renamed. Read more → https://t.co/ofM2RbuMdA

— Las Vegas RJ (@reviewjournal) March 16, 2017
First elected to the U.S. House in 1982, Reid served two terms before being elected to the Senate. He assumed the leadership role after Sen. Tom Daschle lost re-election in 2004. Prior to his more than three decades in Washington, Reid served in the Nevada Assembly and as Nevada's youngest lieutenant governor at age 30 when he was elected in 1970.
Reid, who retired in January, brought home major benefits to Nevada, funded countless projects, blocked a nuclear waste dump and helped protect many thousands of acres of wilderness.
CONTROVERSIAL FIGURES
The back story on the renaming effort is also controversial, since McCarran International Airport is named for the late U.S. Sen. Pat McCarran, who died in 1954 of a heart attack after giving a speech in Hawthorne.
McCarran's reputation has been called into question by some who point out comments and references they say are racist and anti-Semitic.
Reid called for McCarran's name to be removed from the Las Vegas airport in 2012.
Segerblom said McCarran should be remembered, but not necessarily celebrated.
"I'm not trying to rewrite history," he said. "You can recognize that someone was there and where they were in history, but you don't continue to honor them."
But McCarran has his supporters as well who say he was not anti-Semitic and is not deserving of character assassination decades after his death.
CONGRESSIONAL PUSH
McCarran's name is not only under fire at the Las Vegas airport, but members of Nevada's congressional delegation have called on the Nevada Legislature to have his statue replaced in the U.S. Capitol's Statuary Hall. The statue of McCarran, a Reno native who served as a Democrat in the Senate from 1933 until his death, was added to the hall in 1960.
Three congressmembers called in January for the Nevada Legislature to replace McCarran's statue.
While he fought for workers' rights and helped shape the country's aviation industry, McCarran left a legacy of racism, xenophobia and anti-Semitism, said the letter sent Jan. 10 by Democratic Reps. Dina Titus, Ruben Kihuen and Jacky Rosen.
To replace the statue, the state Legislature must pass a resolution identifying the statue to be removed along with the name of the replacement, and several other requirements.
Each state is invited to place two statues in the National Statuary Hall Collection. Nevada added its second honoree in 2005 with a statue of 19th century Northern Paiute author and educator Sarah Winnemucca.
Contact Sean Whaley at swhaley@reviewjournal.com or 775-461-3820. Follow @seanw801 on Twitter.