Trump expected to attend Las Vegas fundraiser for Heller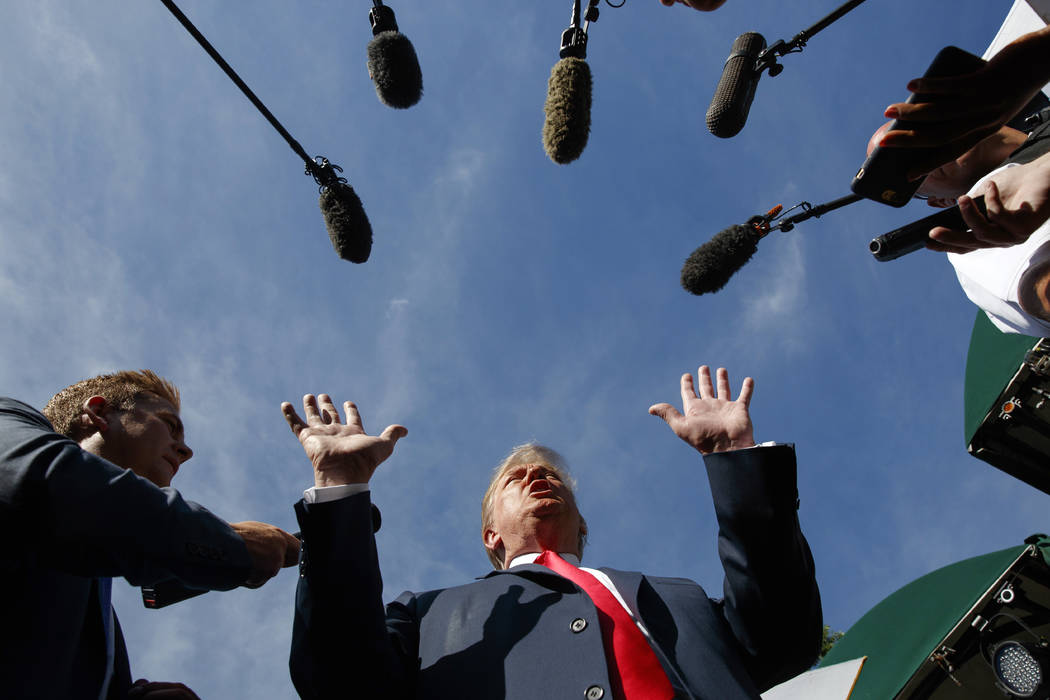 President Donald Trump is expected to appear at a fundraising event Saturday in Las Vegas for Republican Sen. Dean Heller.
An invitation, from the National Senate Republican Committee and Nevada Republican Party, says the time and venue for the event will be announced later. It lists a $50,000 contribution per couple to attend a private roundtable and separate private photo reception with Trump, while the photo reception alone is listed at $15,000 per couple.
Trump also might make an appearance at the Nevada Republican Party's 2018 state convention, according to several GOP insiders. The convention will be held Friday and Saturday at the Suncoast in Las Vegas.
Heller, who is running for re-election to his Senate seat, will face U.S. Rep. Jacky Rosen, D-Nev., in the November general election.