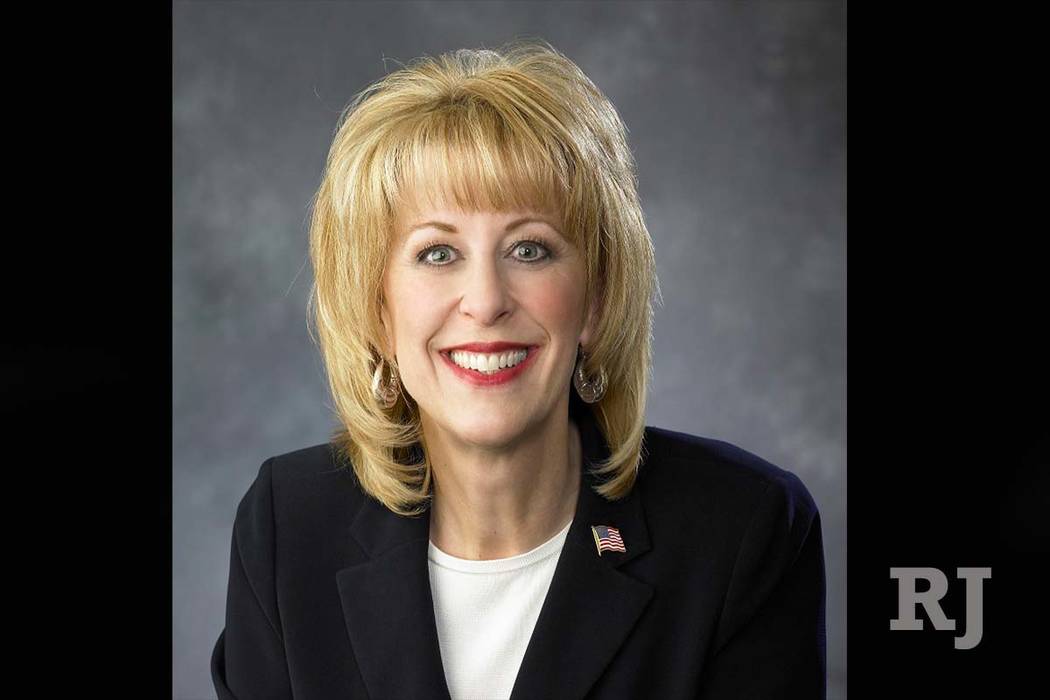 A former Nevada lawmaker on Monday jumped into the race for a Senate seat coveted by Republicans who spearheaded a failed attempt to recall the current senator.
Former Assemblywoman Valerie Weber announced Monday she is running to replace state Sen. Patricia Farley in District 8, who was the target of a recall effort last year.
Weber, a Republican, served three terms in the Assembly from 2002 to 2008.
"Serving constituents in the Legislature is a privilege; it's not something to do on a whim for publicity or ego," she said in a statement. "It's simple — you are there to represent, protect, and serve your constituents. I have a record of service in the Assembly and a lifelong commitment to being honest, open and accountable to those I interact with in life. I believe running for elected office requires that your head, heart, and values are aligned."
Weber will face off with Elizabeth Helgelien, a former state senator who resigned in February 2012 amid a divorce. In 2011, her then-husband Daniel Halseth was indicted on battery and lewdness charges following a domestic violence incident involving Helgelien. He later pleaded guilty to two counts of coercion and battery and was given six months of probation.
No Democrat has announced plans to run for the seat that includes most of Summerlin and southwest Las Vegas. District 8 has typically been a Republican stronghold, with a female GOP candidate having won it in every election since 2002.
But Democratic caucus chairman and state Sen. Kelvin Atkinson said the party will fight to win the seat.
"The Senate Democratic Caucus will be heavily involved in the Senate District 8 race to protect and expand our majority in the Nevada Senate," he said. "This is a district Hillary Clinton won in 2016 and is one of our best pickup opportunities this cycle. The Republicans will have a bruising and divisive primary on their hands, making this seat even more of an uphill battle for them. We are currently having conversations with potential candidates, and we look forward to putting forth a strong Democrat who will work hard to represent voters in this district."
Farley, who was elected in 2014, switched to nonpartisan and caucused last year with Democrats, prompting the failed recall effort — which flopped after recall backers failed to gather enough signatures.
She said before the recall attempt that she would not run for re-election because she's getting ready to care for four nieces and nephews in Arizona's foster system.
"Two of them will be moving in with me in the next month," Farley said. "I would be a single mom to six kids. It would be very difficult for me to campaign with six children. But my expectation is that the district will have two very good people running."
Contact Ramona Giwargis at rgiwargis@reviewjournal.com or 702-380-4538. Follow @RamonaGiwargis on Twitter.