Water engineer talks to Moapa Valley residents about supply strain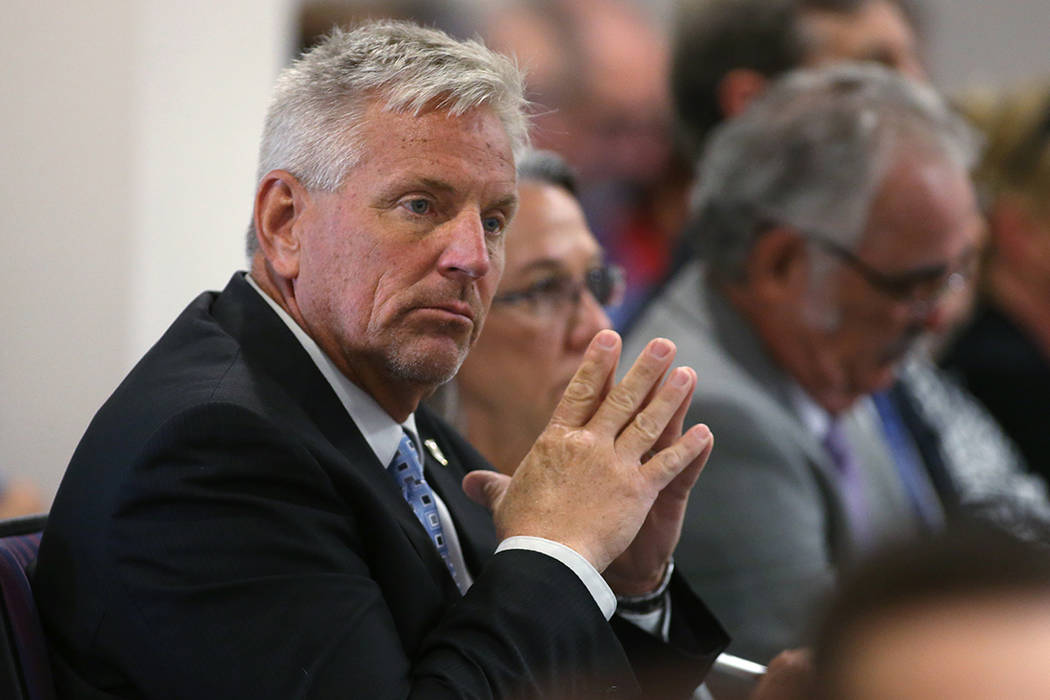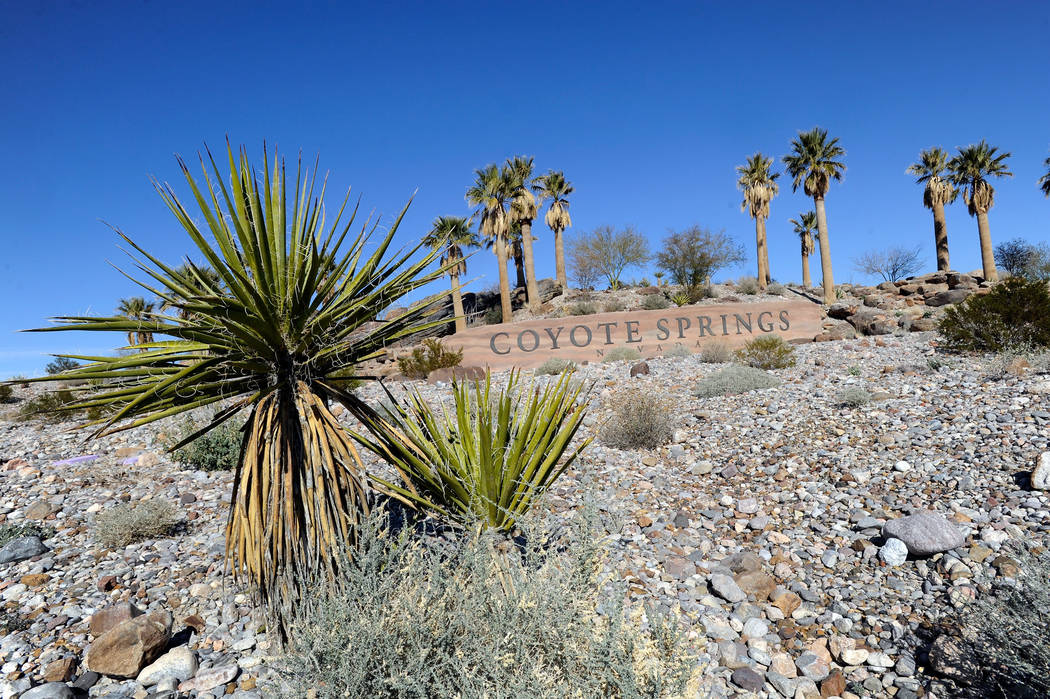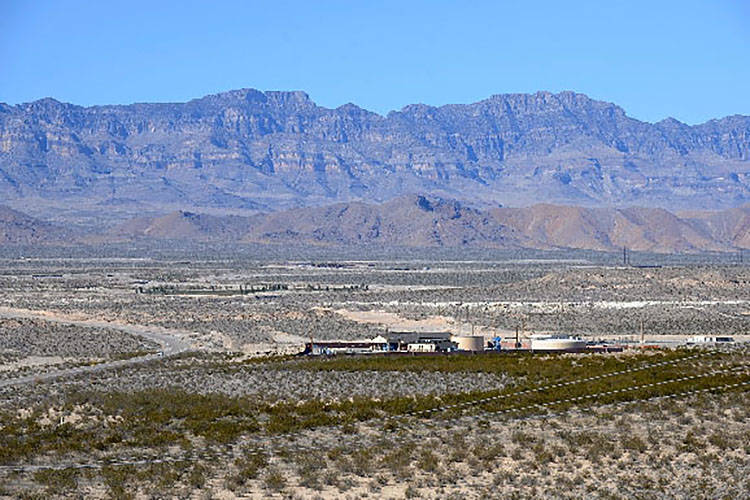 Nevada's top water regulator hosted a public meeting in Moapa on Tuesday to discuss the future of several rural Clark County groundwater basins he believes are seriously over-appropriated.
Roughly 75 local residents turned out to hear State Engineer Jason King spell out his concerns about the Lower White River Flow System, a collection of five linked aquifers stretching from Apex north into Lincoln County.
In May, King blocked development of the long-stalled Coyote Springs master-planned community because he said groundwater pumping there could harm federally protected fish or senior water rights holders in neighboring valleys.
As part of that decision, he warned that "only a small portion" of the water rights already on the books in the five interconnected basins might ever be allowed to be put to use.
The owners of Coyote Springs have filed suit over King's decision, which they said would effectively kill their massive development.
But Joseph Davis, general manager of the Moapa Valley Water District, said other stakeholders near the headwaters of the Muddy River welcome the state engineer's efforts to protect groundwater in the valleys along Interstate 15 and U.S. Highway 93 north of Las Vegas.
Davis called Tuesday's meeting a "very productive" and proactive first step toward developing a management plan for responsible water development in the area.
He said state officials plan to hold additional meetings with water users over the next two months.
King could not be reached for comment after the meeting.
The Moapa Valley Water District serves almost 9,000 customers on the Moapa River Indian Reservation and in the rural communities of Warm Springs, Moapa, Glendale, Logandale and Overton. Davis said the utility currently delivers about 2,700 acre-feet of water a year, which is roughly one-third of its total groundwater holdings.
It's unclear whether the district might be forced to give up any of its existing rights as part of the state's effort to manage the entire Lower White River Flow System as a single unit.
"We would hope not," Davis said.
He said proposed developments not yet built should bear the brunt of any curtailments before existing water users and communities are asked to take "a haircut."
One acre-foot is enough water to support two average Las Vegas Valley homes for a little over a year.
King has already denied all pending applications for up to 300,000 acre-feet of new water rights in the five linked basins.
That ruling came after a two-year pumping test the Southern Nevada Water Authority launched in 2010 to see if it could safely withdraw water from the Coyote Springs Valley without impacting the upper Muddy River or its isolated population of endangered Moapa dace fish.
The test reduced spring flow into the Muddy and drew down the groundwater table elsewhere. The state engineer called the impacts "unprecedented" and said the regional flow system has yet to recover more than five years later.
Among the pending applications denied by King after the pumping test were several from the Moapa Valley Water District.
Davis said the district was seeking spring-water rights to protect natural wetlands and riparian areas within its service territory.
"We were not going to divert any of it," he said. "It was to preserve the wildlife that was already there."
The district has filed a court challenge over its rejected applications.
Contact Henry Brean at hbrean@reviewjournal.com or 702-383-0350. Follow @RefriedBrean on Twitter.