State Senate race goes down to wire
Updated November 7, 2018 - 5:01 am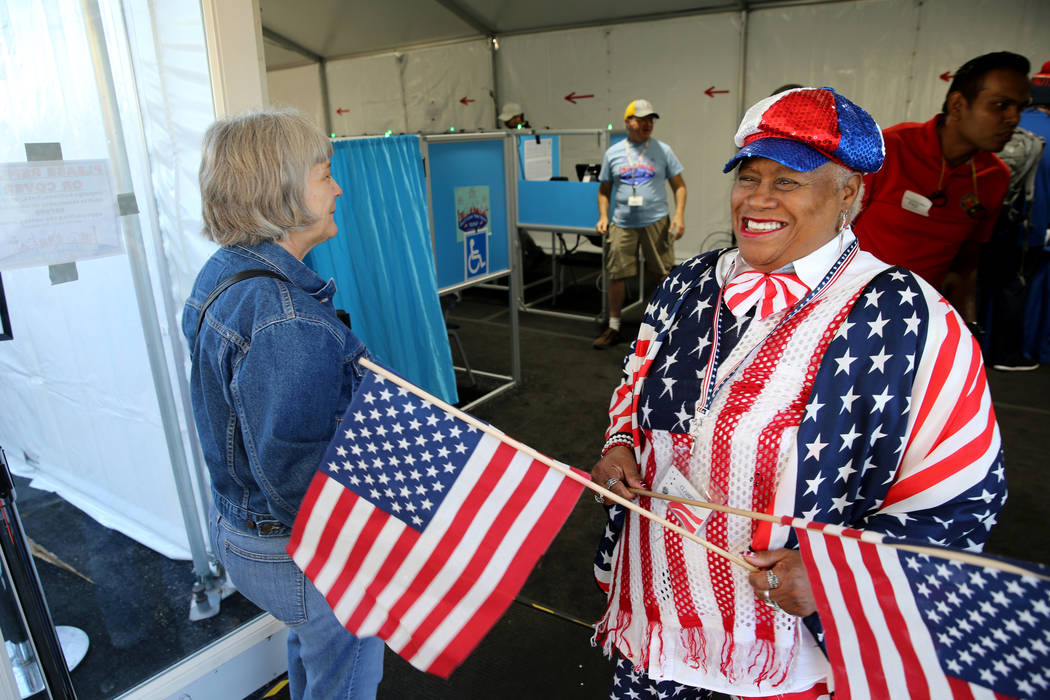 At least one state Senate race remained too close to call on Wednesday, as Republican Keith Pickard and Democrat Julie Pazina were within .01 percentage point of each other.
With 16 of 17 counties fully reporting as of 7:45 a.m., Pickard held a narrow margin in the District 20 race, with 49.1 percent of the vote, compared with 49 percent for Pazina. Pickard had received 26,949 votes whil Pazina received 26,892, a difference of 57 votes. Libertarian Rick Bronstein garnered less than 2 percent of the vote.
The seat was formerly held by Republican Michael Roberson, who made an unsuccessful run for lieutenant governor.
Most other state Senate races that fell within Clark County had larger margins.
In Senate District 2, Democrat incumbent Mo Denis beat Republican challenger Cal Border with 79.6 percent of the vote compared with 20.4 percent.
In a tight Senate District 8 race, Democrat Marilyn Dondero Loop and Republican Valerie Weber battled it out for the seat formerly held by independent Patricia Farley, who decided not to seek re-election this year. As of 7;45 a.m., Dondero Loop led Weber with 51.6 percent of the vote, compared with 48.4 percent for Weber.
In Senate District 9, Democrat Melanie Scheieble led Republican Tiffany Jones. As of 7:45 a.m., Scheieble earned 55.6 percent of the vote, compared with 44.4 percent for Jones.
The seat was previously held by Republican Becky Harris, who stepped down last year after being appointed chairwoman of the Nevada Gaming Control Board.
Yvanna Cancela, who faced a challenger in the Democrat primary for Senate District 10, cruised to an easy victory in the general with no Republican opponent. She had earned 100 percent of votes cast.
Republican incumbent Joe Hardy held a commanding lead over Democrat Craig Jordahl in state Senate District 12. As of 7:45 a.m., Hardy led with 61.7 percent of the vote, compared with 38.3 percent.
Incumbent Democrat James Ohrenschall led Republican Ron McGinnis , with 62.1 percent of the vote in Senate District 21 compared with 37.9 percent for McGinnis.
Contact Meghin Delaney at 702-383-0281 or mdelaney@reviewjournal.com. Follow @MeghinDelaney on Twitter.