Titus writes Pence, suggests review of letter opposing online gaming
December 6, 2016 - 6:26 pm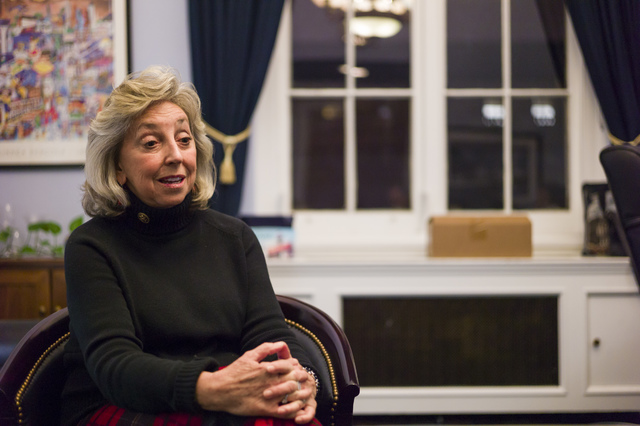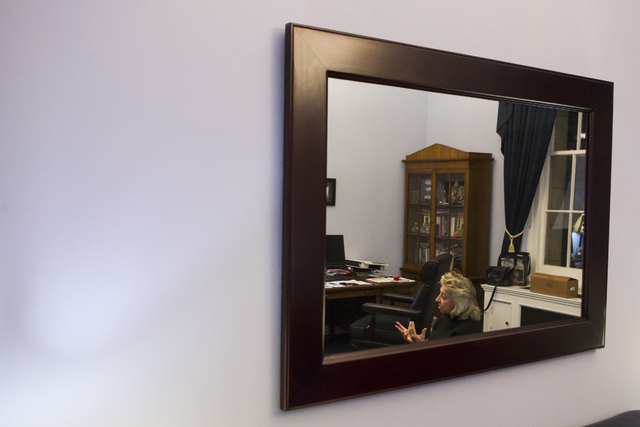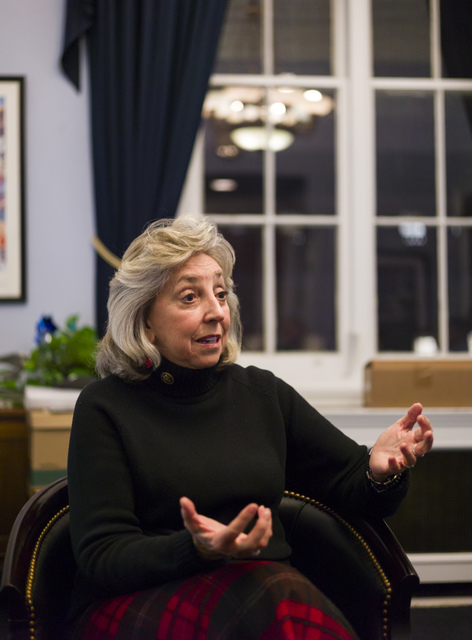 WASHINGTON — Nevada Rep. Dina Titus has sent a letter to Vice President-elect Mike Pence and the presidential transition team asking it to carefully review the online gaming industry before reaching a conclusion on a letter opposing online gaming sent last month by 10 attorneys general.
In a letter dated Dec. 6, Titus, D-Nev., said the letter signed by the 10 AGs, including Nevada's Adam Laxalt, "contains several inaccuracies and unfair allegations."
"As you continue your work on the presidential transition, I encourage you to carefully study this issue before making any decisions that would infringe on states' rights or eliminate jobs in the online gaming industry," Titus said.
On Nov. 17, the 10 Republican AGs asked Pence to work toward the restoration of the Interstate Wire Act, a move that could lead to a ban on online poker and other internet gaming.
"The Obama administration overruled 50 years of practice and precedent when a Department of Justice Office of Legal Counsel opinion claimed the Wire Act only applied to sports betting and not to other types of online gambling," the letter from the AGs said."Dismantling the Wire Act undermined state online gambling prohibitions. Without a federal prohibition, (DOJ) opened the door to expansive internet gambling and exposed states to the significant negative impacts that often accompany online gambling."
The letter cited gambling as a gateway to divorce, domestic violence, child abuse and suicide.
But Titus said the letter was inaccurate.
"For example, the letter cites a study of youth in Connecticut and their online gaming habits," she said. "Unfortunately, the letter fails to note that online gaming is not legal in Connecticut, so any adolescent online gaming would be done by utilizing offshore or illegal internet sites. In Nevada, where there are effective controls in place to verify age and location, there has not been a single reported instance of minors playing poker online."
Titus also said the AGs' letter did not distinguish between legal online gaming and illegal operations.
Nevada regulators drafted online poker rules and began offering play in April 2013. Gov. Brian Sandoval eventually approved a compact with the state of Delaware enabling players in both states to play against each other.
Sandoval reportedly is unhappy that Laxalt signed onto the letter since online poker has been a regulatory success for the state.
Titus, whose congressional district includes downtown Las Vegas and the Strip, recommended that Pence consult with gaming industry leaders, regulators and consumers before making any determination on the issue and she offered to set up meetings between those groups and Pence's staff.
Contact Richard N. Velotta at rvelotta@reviewjournal.com or 702-477-3893. Follow @RickVelotta on Twitter.