VA secretary on a mission to improve care for America's veterans
November 29, 2017 - 5:12 pm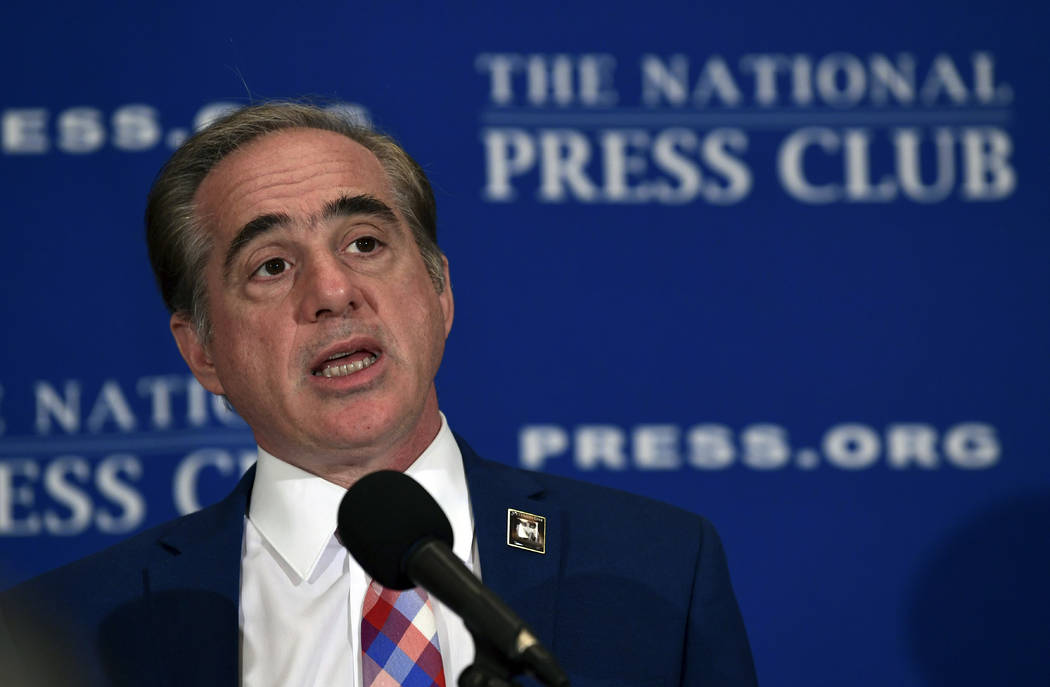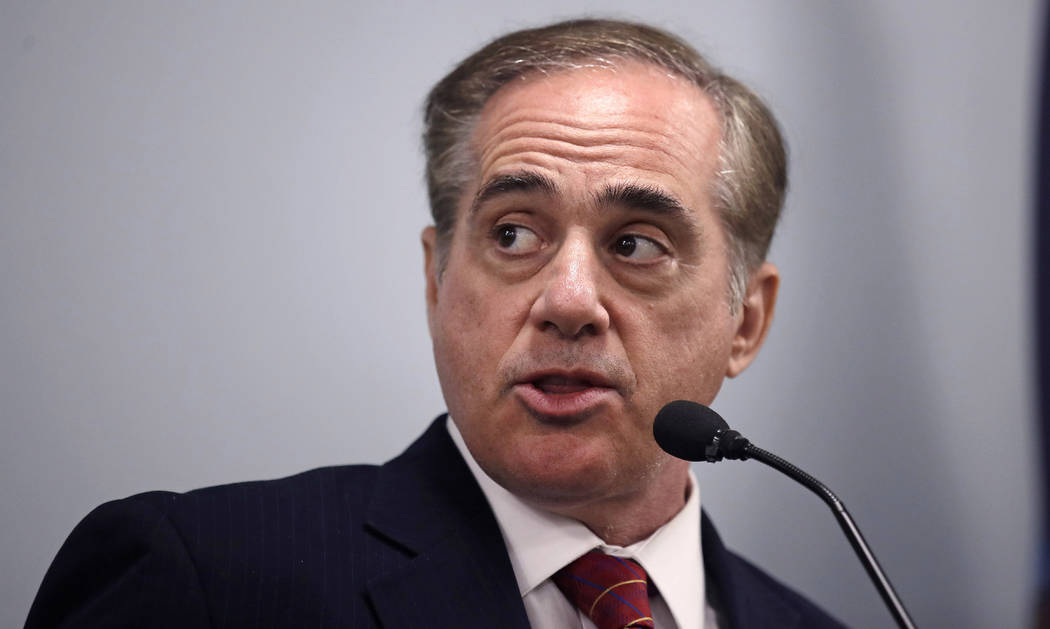 WASHINGTON — Veterans Affairs Secretary David Shulkin reached out to state and local leaders Wednesday in a conference that follows President Donald Trump's proclamation to make November "National Veterans and Military Families Month."
Shulkin made it clear that he is not afraid to talk about the VA's failures in a bid to make the agency work better. He recalled how early on in his tenure, he pushed then White House Press Secretary Sean Spicer to allow him to address reporters and invite a press corps grilling.
It was an unusual move, Shulkin said, but "if you're afraid to talk about your problems," you won't fix them.
Shulkin began his half-hour speech in the Eisenhower Executive Office Building with a nod to President Abraham Lincoln, who is credited with leading the way on veteran care. It was Lincoln who penned the VA motto, "To care for him who shall have burned the battle, and for his widow and his orphan."
In a PowerPoint presentation dotted with humor, Shulkin told how Civil War medical records were so voluminous that medical staff had to bind books with red tape.
"We're the ones who brought you guys red tape," Shulkin joked. "Don't underestimate the influence we have on you."
It is now the VA's mission, the secretary said, to knock down the barriers that come with red tape.
The secretary has set a high bar. More than 100,000 veterans have been treated for Hepatitis C. But thanks to outreach efforts of at-risk veterans, he hopes to see a veteran population with a "functionally zero level" of the infectious disease.
Shulkin also is determined to do more to prevent veteran suicides. Shulkin introduced public service announcements that are part of his department's "No Veteran Left Behind" campaign. The ads show photos of men and women serving in the military, as well as portraits of veterans after their service, some homeless, disabled or robbed of hope.
Contact Debra J. Saunders at dsaunders@reviewjournal.com or 202-662-7391. Follow @DebraJSaunders on Twitter.