Marijuana opponents debut campaign ads against Question 2 in Nevada
October 20, 2016 - 8:58 pm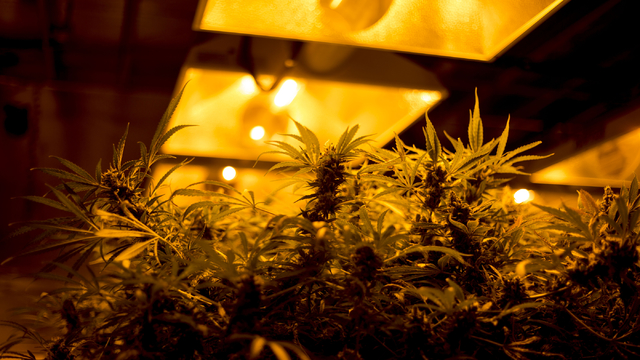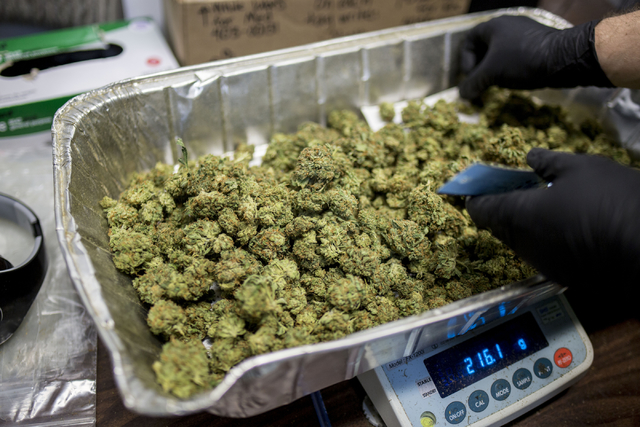 Opponents of legalizing recreational marijuana in Nevada joined the fight with barely two months left in the election cycle, but they've wasted little time in rolling out a well-funded ad campaign.
Question 2 foes launched their first series of digital and television ads focusing on children's exposure to marijuana and public safety issues.
Their funding came mostly from Las Vegas Sands Corp. Chairman and CEO Sheldon Adelson, whose donations made up $2 million of the $2.1 million raised by Protecting Nevada's Children PAC, according to campaign finance reports released Tuesday. The PAC was formed in early September to oppose Question 2, which would allow adults 21 or older to legally purchase and use marijuana in Nevada.
The PAC also received smaller contributions from gaming companies South Point Casino, MGM Resorts International and Boyd Gaming that ranged from $10,000 to $50,000.
That funding puts the newly formed PAC on financial even-ground with its pro-marijuana opponents.
PACs supporting Question 2 raked in $1.8 million from June through October. The bigger and more visible of the two PACs, Regulate Marijuana Like Alcohol, raised about $1.3 million mostly through donations from marijuana companies and investors in the industry.
One of the anti-pot PAC's new ads started airing Oct. 12 on local television stations. It focuses on issues with edible marijuana products, which opponents say are too accessible and enticing to children because they often mimic brand-name candy.
The ad shows two lollipops with floating text that reads: "One is pot. One is not. Can you spot the pot?" It also asks whether parents and their children will be able to distinguish between Halloween candy and edible marijuana if it becomes legal.
Joe Brezny, spokesman for the pro-Question 2 PAC Regulate Marijuana Like Alcohol, called the ad a "scare tactic" and said the number of reports of marijuana intoxication in children in Colorado, which voted to legalize recreational marijuana in 2012, is still low, though it has been increasing. He also said that significantly more children are hospitalized for ingesting household cleaning supplies.
"If their real aim was to protect Nevada's children, they would run a campaign against laundry detergent," he said.
Jimmy Stracner, spokesman for Protecting Nevada's Children, said Question 2 opponents "don't want to see one kid" hospitalized for marijuana ingestion.
The second ad focuses entirely on roadway safety and cites increases in marijuana-related traffic fatalities in both Washington and Colorado since the drug became legal in those states in 2014. For example, it says that marijuana-related traffic fatalities in Washington have doubled since legalization, and that pot DUI arrests in Oregon have increased 163 percent in the first six months of legalization. The group's digital campaign includes links to news articles and other sources of information.
In response, Brezny pointed to a AAA study released in May that said the standard test for marijuana after those crashes doesn't scientifically prove that someone may have been high at the time of the accident. The test looks for marijuana metabolites, which can stay in a person's system for days, or even several weeks after use.
Stracner said the ad was simply pointing out what has changed since pot became legal.
"We are simply noting that there was a 62 percent increase (in Colorado) since legalization," he said. "Based on that, one can only conclude that there are more marijuana users on the road now compared to years prior (to) legalization."
The Review-Journal is owned by the family of Las Vegas Sands Corp. Chairman and CEO Sheldon Adelson.
Contact Colton Lochhead at clochhead@reviewjournal.com or 702-383-4638. Follow @ColtonLochhead on Twitter.