Preserve opens to big crowd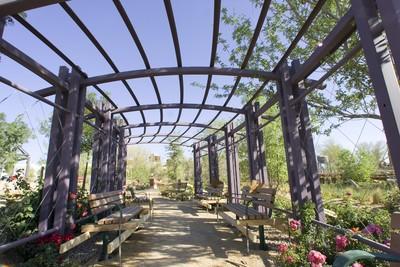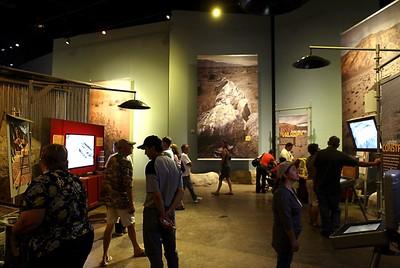 You know that television jingle you can't stop humming, the one about the birds and bees and Springs Preserve?
So far it's worked on more than 9,000 of you.
The $250 million cultural and historical attractions drew 9,163 paying customers during its first weekend of operation.
Preserve officials were predicting a crowd of 9,000 during June 8-10. Spokesman Jesse Davis said that number was considered the "best-case scenario," even with the June 9 concert by pop singer Jewel in the preserve's 1,800-seat outdoor amphitheater.
"The good thing is, we missed high," Davis said.
And the 9,163 figure does not account for visitors who skipped the ticketed areas in favor of a free stroll through the botanical garden, children's playground or hiking area.
Davis said preserve staff members eventually hope to count all visitors, whether they pay admission or not, but on opening weekend, the goal was to keep the lines at the ticket windows as short as possible.
"It was getting warm, and our intention was to get people into the preserve as quickly as we could," he said. "In all likelihood, our numbers were actually a bit higher."
The 180-acre attraction is expected to draw as many as 750,000 visitors and $14.5 million in revenue during its first year of operation.
Davis said the preserve is "designed to break even," with its operational costs being offset by ticket sales, gift shop revenue and fees for special events and classes taught at the facility's Desert Living Center.
Right now, though, the preserve remains a work in progress. An exhibit of live pallid bats was not ready in time for the first weekend, and the cafe by famed chef Wolfgang Puck is not expected to open for a few more weeks.
For the time being, a temporary cafe with a limited menu has been set up in another building.
The Nevada State Museum was scheduled to move to the preserve next summer from its present home in nearby Lorenzi Park, but construction of the new museum building is not expected to be finished until 2009.