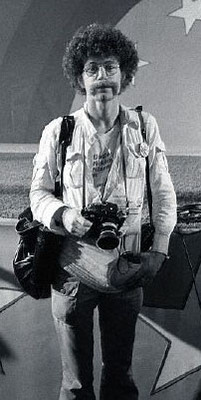 Rosa Mendoza feels like Cinderella.
The Las Vegas woman was chosen last week to accompany President-elect Barack Obama on his train tour from Philadelphia to Washington, D.C., and was featured in a front-page article in the Review-Journal.
The next thing she knew, she was being deluged with goodwill and support from her fellow Nevadans.
In the article, Mendoza, a 43-year-old middle school English teacher, called herself a "blue-collar gal" and wondered what on earth she would wear to balls and galas and to protect herself from the biting East Coast chill.
She wasn't complaining — the invitation thrilled her — just marveling that someone from such humble roots could participate in such a glamorous and consequential event. But dozens of R-J readers fretted about how she would find the wardrobe she needed on a teacher's salary.
Calls and e-mails poured in from women, many expatriates from the snowy Midwest, offering their old furs or other formal coats for loan. (Mendoza, who is a vegetarian, politely declined the fur offers.) Designer gowns were proffered; a man who said he was a cabdriver offered to buy her a pair of shoes.
Elaine Wynn, the philanthropist and casino executive who was an early, across-party-lines Obama supporter, reached out to Mendoza personally, inviting her to come on down to the company's newly opened resort, Encore.
"She is going to give me a top-to-bottom makeover, the clothes I need, gown, makeup, hair — the whole nine yards," Mendoza said. "I feel like I'm a princess."
Mendoza has returned all the calls and thanked all her would-be benefactors.
"I was moved to tears," she said. "I'm just Rosa, sticking to my beliefs, doing what I believe is right."
Her volunteer work for the Democratic Party and the Obama campaign wasn't about hoping for a reward, she said. That's just the way it worked out.
Wynn, for her part, will not be attending the inauguration. She said last week that she wanted to make room for people like Mendoza to attend instead.
"I think it's exactly the kind of inauguration that people like this young lady should be going to," Wynn said. "It was a people's election; it should be a people's inauguration."
BUDGET CONFIDENTIAL
The governor's budget: It's like Fight Club. The first rule is, don't talk about it.
Asked to comment on last week's news that Gov. Jim Gibbons plans to propose a 6 percent pay cut for state employees, Gibbons' communications director, Daniel Burns, said he was prohibited from doing so by state law.
The law, NRS 353.205, does indeed state that the budget the governor prepares is confidential until he unveils it formally. But governors, including this one, have freely offered hints about what to expect in advance of their State of the State and budget presentations.
This year's State of the State is scheduled for Thursday. Gibbons moved it up so as not to compete with the Jan. 19 Martin Luther King Day holiday and the Jan. 20 presidential inauguration.
Under the statute, the proposed budget is divided into a summary overview; a detailed plan for revenues and expenditures; and a recommended draft for a general appropriations bill. The first two components "are confidential until the Governor transmits the proposed budget to the Legislature," and the third "is confidential until the bills which result from the proposed budget are introduced in the Legislature."
Lorne Malkiewich, executive director of the Legislative Counsel Bureau, said he understood the provision to mean that confidentiality is a privilege that is the governor's to keep or waive.
Under that interpretation, the bureau's fiscal analysts, agency heads and constitutional officers who participate in preliminary discussions with the governor's budget office couldn't leak that information, but the governor would be free to do so.
"The person who is entitled to keep confidentiality is the governor," Malkiewich said. "If he chooses to release the information, he is waiving confidentiality."
Malkiewich said it's understandable that governors want to be able to deliberate freely before presenting the whole package of the budget as a finished product. "But obviously, sometimes, before the budget is released, the governor will discuss portions of it," he said.
The governor's general counsel, Christopher Nielsen, said he agreed with Malkiewich's analysis. Nielsen said the confidentiality is there mainly to protect the governor and the integrity of his budgetary process; the governor can choose to waive it.
As for Burns' claim that he would be committing a crime if he discussed the budget, Nielsen said, "Dan's not a lawyer. It's not a criminal statute."
OLD FRIENDS
If Al Franken, the Democratic comedian and aspiring Minnesota senator, ever makes it to Congress, maybe he should look up Rep. Shelley Berkley, D-Nev. They could reminisce about old times and mutual acquaintances — in particular, Franken's brother.
Many years ago, Berkley dated Franken's older brother, Owen Franken, Berkley revealed in her usual blurt-it-out manner last week.
It was 1972, and an earnest young thing named Shelley Levine was a delegate to the Democratic National Convention in Miami. Franken, a photojournalist, was there documenting the event. Following that meeting, Owen Franken and Shelley Levine dated a few times in Washington, D.C., where she was a student intern.
Berkley remembered Franken as "the sweetest, nicest Jewish boy." But she soon headed off to law school, ending the romance.
Franken these days lives in Paris, where he is a food and travel photographer (and a gourmet chef), according to a profile of him in the alumni publication of the Massachusetts Institute of Technology, his alma mater. Like Berkley, he appears to be happily married.
In an e-mail Friday, Franken said he had fond memories of Miss Levine, but that "'dated' would be a stretch" to describe their relationship.
"I wonder if I can't find the very sexy photo I took of her, which was how I met her," he wrote, tantalizingly. He said he'd love to hear from her after all these years. Shelley?
YUCK, A DUMP
A small but significant shift in nuclear waste politics went almost unnoticed last week in Washington. As Congress reconvened, Rep. Edward Markey, D-Mass., took over chairmanship of the House energy and air quality subcommittee.
A long line of previous chairmen, both Republicans and Democrats, favored building a nuclear waste repository at Yucca Mountain, and the subcommittee has been a launching pad for bills to help along the project.
But Markey has a well-earned reputation as a nuclear skeptic and is decidedly and vocally against the Yucca program.
Although most House members may remain in favor of Yucca Mountain, it will now be difficult for pro-repository bills to get a running start.
Contact reporter Molly Ball at mball @reviewjournal.com or 702-387-2919. Contact Stephens Washington Bureau Chief Steve Tetreault at stetreault @stephensmedia.com or 202-783-1760.