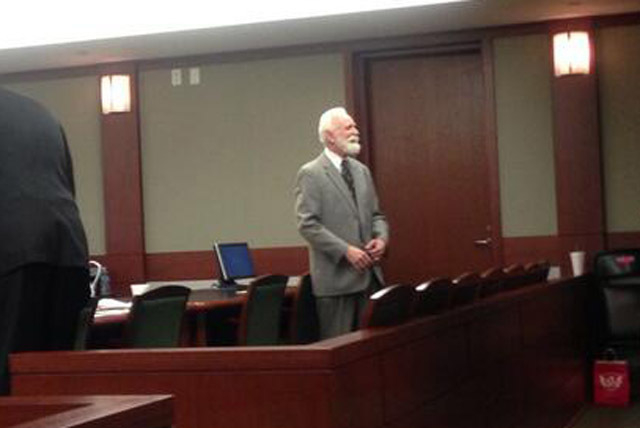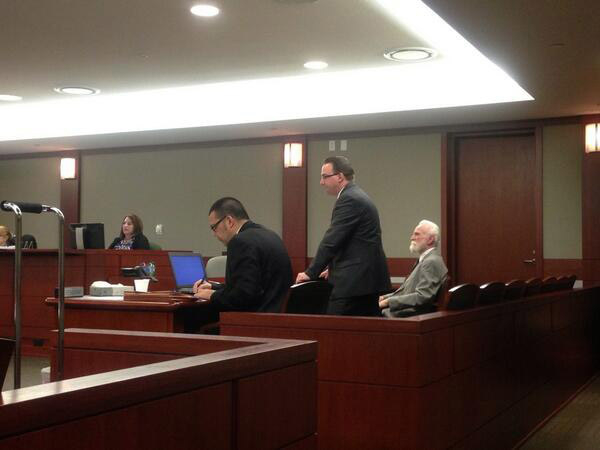 Certified nursing assistant Steven Farmer is either a criminal who violated the trust of five female patients, or he's the victim of false accusations made by those women.
Lawyers made both claims Friday when they presented closing arguments to the jury in Farmer's sexual assault case.
Chief Deputy District Attorney Brian Kochevar said five women went to Centennial Hills Hospital Medical Center in 2008 and placed their trust in the medical personnel, including Farmer.
"He violated that trust," Kochevar argued.
In contrast, Deputy Public Defender Jeff Maningo described Farmer as "an innocent man being falsely accused."
Maningo asked the jury to acquit the defendant of all 15 counts, including five counts of sexual assault involving two women, "because Steven Farmer is not guilty."
The prosecution is scheduled to present its rebuttal argument Monday afternoon. Jurors then will begin their deliberations.
Maningo devoted the bulk of his argument Friday to attacking the credibility of the woman who first told her story to police. He described her as the single spark that started a "firestorm."
"It takes just one spark," the defense lawyer argued.
The woman reported that Farmer had sexually assaulted her, and Maningo said the other four victims came forward only after hearing her story on television.
She testified during the trial and said she was taken to Centennial Hills Hospital after suffering a seizure on May 15, 2008.
The woman said she first encountered Farmer in the emergency room and at one point asked for his personal information so she could write a letter of recommendation for him.
When she was formally admitted to the hospital, it was Farmer who moved her to her room. But his demeanor changed on the elevator ride, the witness said, and she recalled him telling her she should be tired because of the medication she was given.
She said he rubbed her inner thigh twice on the elevator.
Once in the hospital room, the woman said, Farmer reached under the blankets and sexually assaulted her with his fingers.
"He's telling me that he wants to relax me and that it's procedure," the witness testified.
She said he later performed oral sex on her, and she tried to take pictures of the crime with her cellphone. The pictures didn't turn out.
After he left the room, she fell asleep. When she woke up, she called her husband and asked him to come to the hospital.
She and her husband contacted police, and Farmer was arrested.
The woman later filed a lawsuit against the hospital, and the parties reached a confidential settlement in September.
Farmer's defense attorneys have said the case centers around money and the media.
Maningo argued that "financial desperation" may have motivated the couple to make up the allegations about Farmer.
They had twice filed for bankruptcy, he said, and the woman was receiving unemployment benefits.
"Those are big problems," Maningo argued.
He also portrayed the woman as someone who needed attention.
Maningo said the woman's husband failed to show up at the hospital until she told him someone had touched her inappropriately, and she made eight calls to the news media before she left the hospital.
In addition, the defense lawyer pointed to numerous inconsistencies in her story about the assault and noted that she was heavily medicated during her hospital stay.
Another woman later reported that Farmer also had sexually assaulted her at the hospital in May 2008, but she committed suicide last year. Her videotaped testimony was presented during the trial, which began three weeks ago.
That woman also filed a lawsuit against the hospital.
Three other women reported behavior that led to charges of open and gross lewdness against Farmer. They are not involved in related lawsuits.
Farmer, 61, has been held at the Clark County Detention Center for nearly six years while awaiting trial. District Judge Carolyn Ellsworth is presiding over the criminal case.
The Las Vegas Review-Journal typically does not identify victims of sex crimes.
Contact reporter Carri Geer Thevenot at cgeer@reviewjournal.com or 702-384-8710. Follow @CarriGeer on Twitter.