#protectCITY fights to save decades-old Nevada desert art installation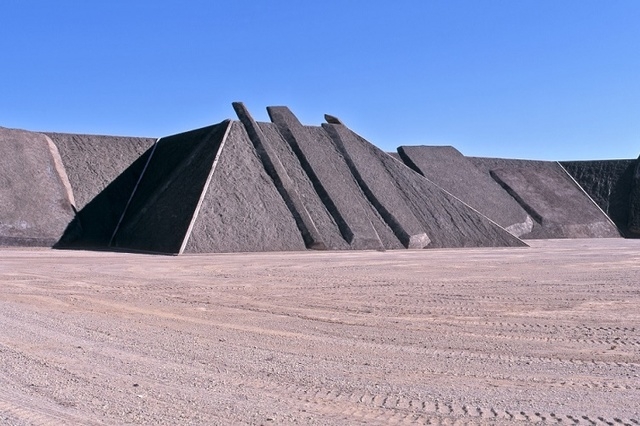 Since 1972, an artist as been building on a patch of desert called Garden Valley situated in Lincoln County. Michael Heizer's piece, "City," stretches 1 1/4 miles long, and is still growing.
The project itself is not in danger, but the land surrounding it is. Since the 1980s, the land has been eyed as a missile site, a nuclear waste storage facility and other environmentally damaging projects, according to The LA Times.
Now, a campaign called Protect Basin and Range is trying to get the land environmental protection. They say the site is more than a home to Heizer's art.
The Los Angeles County Museum of Art and the Museum of Modern Art, as well as a few other art institutions, joined together on a petition to save the land where "City" resides.
"With a relationship to the earliest archaeological sites that are inextricably linked to the landscape, City cannot be experienced within a museum given it is more than a mile in length and a quarter mile in width," the petition says.
Since, #ProtectCity has begun to trend on Twitter and the Las Vegas community has gotten involved.
Last September, Sen. Harry Reid tried to pass a bill that would restrict energy exploration at the site and would have protected 1,250 square miles around the valley. The bill failed.
In October, the Las Vegas Review-Journal reported Brian O'Donnell, executive director of the Conservation Lands Foundation, said the area provides habitat for mule deer and Pronghorn antelope.
Contact Kristen DeSilva at 702-477-3895 or kdesilva@reviewjournal.com. Find her on Twitter: @kristendesilva