Raucous crowd greets Trump in Las Vegas
January 21, 2016 - 7:11 pm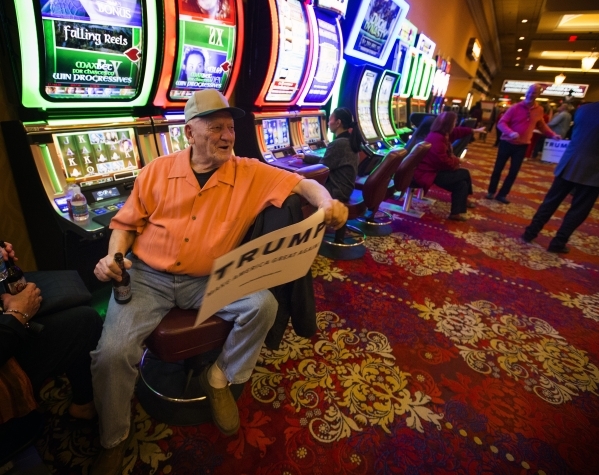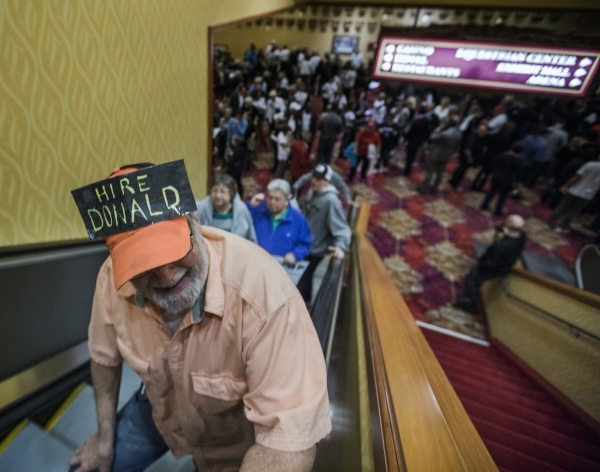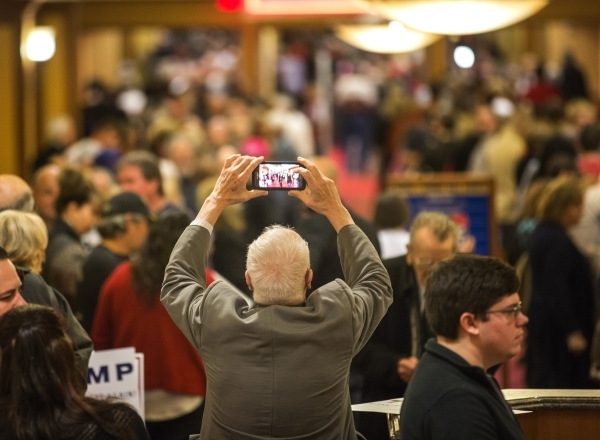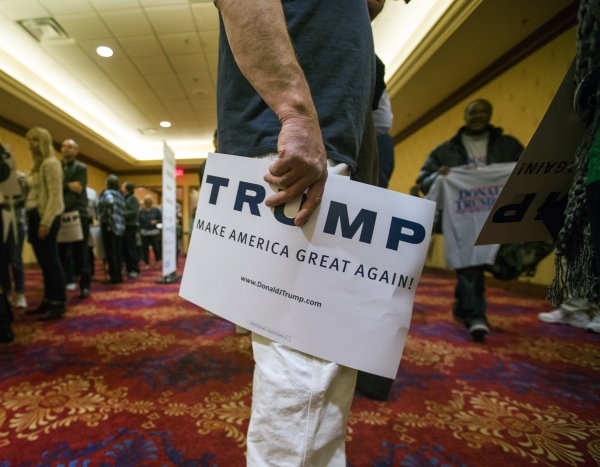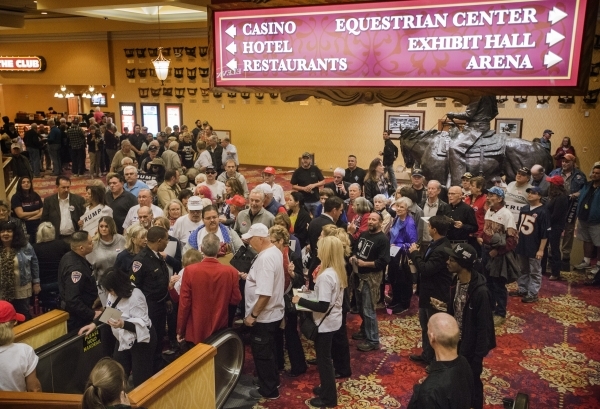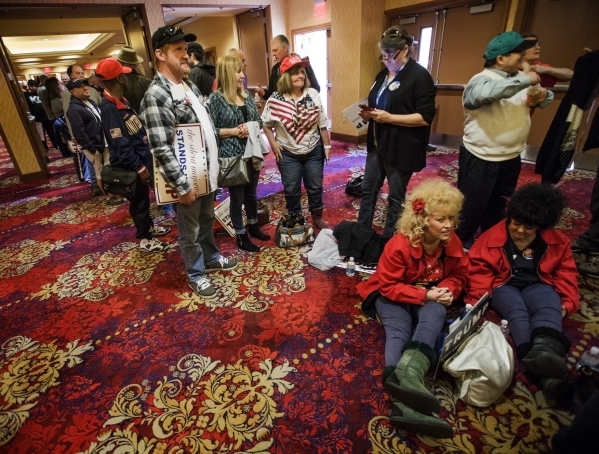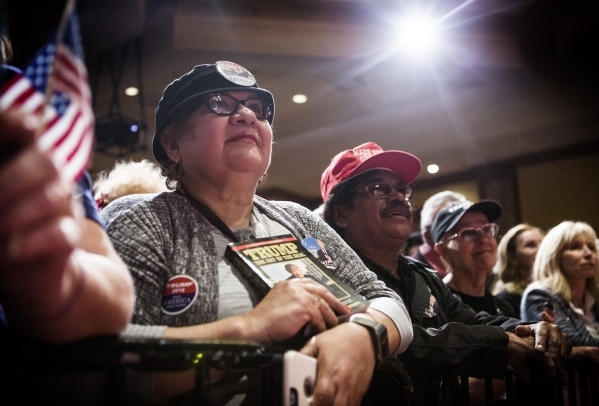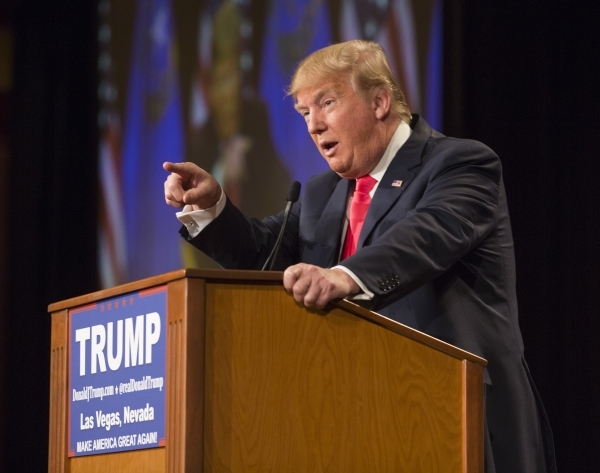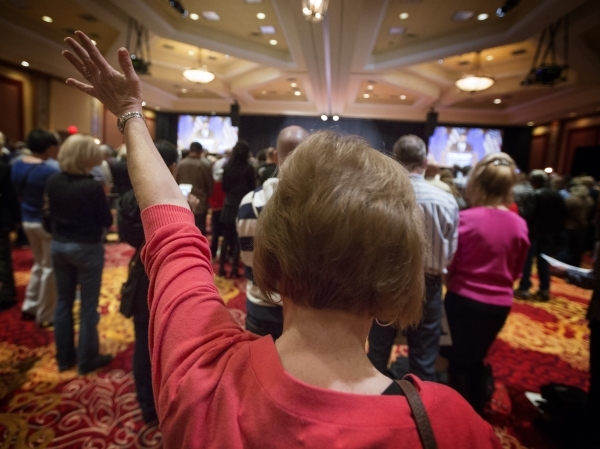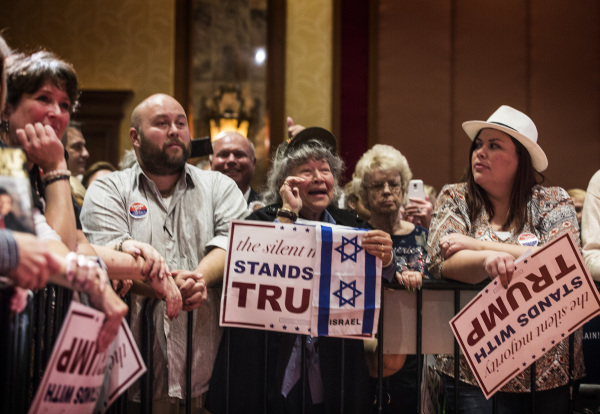 Donald Trump brought his trademark freewheeling campaign style to a raucous crowd of supporters in Las Vegas on Thursday.
The Republican presidential candidate gave his standard stump speech, which included stressing the need to bring back jobs from China and Mexico, jabbing at the news media and boasting about his front-runner status in the polls.
But Trump also knows the deal isn't sealed yet.
With the Nevada Republican caucus approaching in February, the billionaire businessman stressed he'll take a win regardless of how wide or narrow the margin is. He's running to close the deal of a lifetime, but he'll still need voter participation.
"I'm a closer," Trump said in a ballroom at South Point. "We're going to close."
Trump added: "I don't like talking about the victory before the victory."
With the early voting in Nevada, Iowa and New Hampshire now just weeks away, Trump's bravado was tempered. He didn't make bold predictions about how big of a win he'll get, and poked fun at media speculation that he'd need to win with a double-digit lead to avoid setbacks.
"I'll take a win by one vote," he said.
Trump made his appearance in Las Vegas on the heels of getting the endorsement of Sarah Palin, the GOP's vice presidential candidate in 2008 when U.S. Sen. John McCain, R-Ariz., ran and lost to Barack Obama.
Nevada is an early voting state, and Republicans will caucus on Feb. 23. Nevada Democrats will caucus on Feb. 20, choosing from former Secretary of State Hillary Clinton, former Maryland Gov. Martin O'Malley and U.S. Sen. Bernie Sanders, I-Vt.
Trump lamented the loss of American jobs as companies relocate to other countries.
"We have political hacks negotiating with China, with Vietnam, with Japan, with Mexico," Trump said.
Under a Trump administration, he said, "It's not going to happen anymore."
The campaign estimated that more than 3,000 people attended Thursday's rally, which included overflow rooms with monitors.
Trump didn't spare Republicans in his commentary.
Trump poked at GOP presidential candidate Jeb Bush's low standing in polls, despite pouring millions into his campaign: "Poor Jeb."
The crowd laughed.
He added that Bush, a former Florida governor, is "like a lost soul."
Trump also took aim at U.S. Sen. Ted Cruz, R-Texas, who is mounting a formidable challenge to Trump's efforts to take the evangelical vote during the closely-watched Iowa caucuses.
Cruz, Trump declared, is "starting to go down. He's getting nervous."
"He should get nervous," Trump deadpanned. "A lot of polls are coming out. They're not looking good for Ted."
Trump didn't specify which polls he was talking about.
Contact Ben Botkin at bbotkin@reviewjournal.com or 702-387-2904. Find him on Twitter: @BenBotkin1.