Reid braces for 2010 fight
November 30, 2008 - 10:00 pm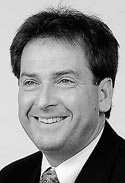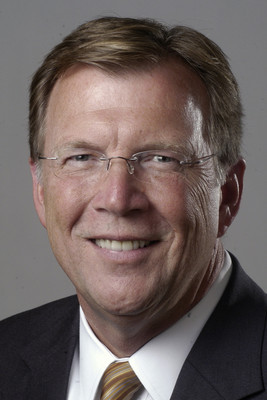 Some politicians like to rest up after an election, take a brief respite before diving into the next two-year election cycle. Not Harry Reid.
The majority leader of the U.S. Senate faces reelection in Nevada in 2010, and while his potential Republican opponents are still sorting out how to proceed, Reid is raring to go.
Asked last week how he is gearing up for the race, Reid did not hesitate. Indeed, the former boxer, who titled his recent memoir "The Good Fight," grinned as he recounted his preparations for the next battle.
"We got out of (congressional) session on Thursday night (Nov. 20), late," Reid recalled. "Over the weekend, I was in the Virgin Islands and Puerto Rico. Not vacationing. I was raising money. I barely saw the ocean. I don't know how much money I have, but by the end of the year I'll probably have $3 million" in campaign funds.
The 68-year-old Reid said there should be no doubt he'll be seeking a fifth term in the Senate, to which he was first elected in 1986.
The question is who he will be running against, and the answer to that is far from clear.
Earlier this month, Lt. Gov. Brian Krolicki announced he was exploring a run against Reid. In a recent interview, Krolicki said he was "looking at it very seriously." Having won statewide election three times, Krolicki said he would be a strong candidate.
But the news last week that Krolicki is likely to be indicted soon, perhaps on allegations he mishandled state funds during his tenure as state treasurer, put a wrench in those plans. Krolicki said he believed the investigation was a partisan scheme to tarnish his reputation with Reid behind it, which Reid has denied.
It's not clear yet whether Krolicki's aspirations will be doomed by the probe. In announcing that he was an indictment target last week, Krolicki said darkly, "The impact on my future is profound."
Another potential Reid foe is outgoing Rep. Jon Porter, who was defeated by Democrat Dina Titus this month.
Porter said he's optimistic and looking toward the future, but not yet making plans to run for another office.
"Right now, I plan on spending some time with my family," Porter said. "With so many challenges before the country and our communities, the time is not to focus on campaigns; the time is to focus on solutions. I think people are tired of campaigns."
A poll conducted last week for the liberal Web site Daily Kos found Porter potentially running strongly against Reid, despite his recent loss.
The survey of 600 likely Nevada voters found 46 percent would support Reid, while 40 percent would support Porter if an election between the two candidates were held today. Conducted by the Maryland-based polling firm Research 2000 last Sunday through Tuesday, the poll carries a margin of error of plus or minus 4 percentage points.
(Liberal activists such as those found at Daily Kos have it in for Reid for his gentle treatment of Sen. Joe Lieberman, I-Conn., who supported Republican Sen. John McCain's bid for the presidency.)
Other potential Reid opponents include former state Sen. Joe Heck, who also lost his re-election bid this month, and Rep. Dean Heller, who won re-election in his rural and Northern Nevada congressional district by a wide margin.
Heck said recently he is enjoying the nonpolitical life and won't make decisions about his future before the new year.
"I have no thoughts about anything other than getting my life back together," Heck said.
"I think you'll see a lot of people throwing their names out and forming exploratory committees. We're not going to do any of that until we're sure about what we want to do."
Heller's staff refused to make him available for an interview but issued a prepared statement: "Although I am flattered to be mentioned in the discussion of higher offices, I am only thinking about the job I have and representing my constituents."
Reid said he has faced formidable opponents in the past. He appeared eager to take on Krolicki, calling him "a nice young man."
Asked about Porter, Reid made no bones about having sought to get rid of him based on a personal grudge. The story he recounted amply illustrated how Reid comes by his reputation for ruthlessness.
Once, Porter and Reid were friends. In the 1980s, when Porter was mayor of Boulder City, he even hosted a fundraiser for Reid. In Reid's telling, the two men had the same sort of agreement Reid now has with Sen. John Ensign, R-Nev., wherein the two do not criticize each other.
According to Reid, that all changed one day in 2006.
"I always thought Jon Porter was my friend and would never do anything to campaign against me," Reid said. "But I woke up one morning and read in the newspaper that wasn't the case. He issued this scathing release, during the Tom DeLay time — he never told me this, but I'm confident Tom DeLay must have put him up to it. Well, that hurt our relationship."
The Jan. 6, 2006, news release came at a time when Democrats including Reid were pointing to scandals surrounding DeLay, the indicted former House majority leader, and convicted lobbyist Jack Abramoff to decry a Republican "culture of corruption."
Porter called such criticisms a "study in hypocrisy," adding, "Many of these Democrats, including the very vocal Senate minority leader, have filled their campaign coffers with contributions from Abramoff and his clients."
From that point on, Reid no longer considered Porter a friend. Within days, Reid approached his press secretary at the time, Tessa Hafen, and asked her to run against Porter. Hafen lost a hard-fought campaign by a slim margin.
"I can truthfully say I would never have campaigned against him had he not turned on me," Reid said of Porter. "I frankly talked to Tessa Hafen because I felt wronged. Within a couple of days of that release, I talked to Tessa and asked her if she'd be willing to run, and she said yes — well, she said she'd think about it. I was surprised it was that easy.
"I don't take credit for his (Porter's) ouster," Reid said. "The only thing I take credit for is that I stayed out of his races totally until he decided he didn't want to be my friend. Friends don't do things like that."
Ensign, who nearly defeated Reid in 1998, has yet to transgress the nonaggression pact he and Reid formed after Ensign joined Reid in the Senate in 2000.
Some Nevada Republicans grumble that Ensign's refusal to attack Reid cripples the party.
Even over the last two years, as chairman of the National Republican Senatorial Committee, tasked with trying to reduce Reid's power, Ensign did not take on his colleague.
In the coming two years, Reid is expected to be a major target for the senatorial committee, which Ensign no longer chairs.
Ensign recently pledged to get to work revitalizing the troubled Nevada Republican Party. But a spokesman for Ensign said that will not include going after Reid over the course of the coming election; the two men's "great relationship" has benefited Nevada, Tory Mazzola said, "and it will continue."
If Reid is vulnerable, it is because his leadership position has led Nevadans to view him as overly partisan, a servant of national liberals rather than his constituents. The last Review-Journal opinion poll to test Nevadans' view of Reid, in October 2007, found 51 percent viewed him unfavorably while 32 percent viewed him favorably.
Last week's Daily Kos poll found 54 percent of Nevadans saw Reid in an unfavorable light, with 38 percent seeing him favorably.
Republican partisans would like to see Reid meet the fate of his predecessor as Democratic leader, former South Dakota Sen. Tom Daschle, whose defeat in 2004 led to Reid's elevation in the caucus.
Nevada Republican Party Chairwoman Sue Lowden said Reid has drifted far afield from his 2004 election slogan, "Independent Like Nevada."
"He has sided with (House Speaker) Nancy Pelosi and liberal values for the last two years," Lowden said. "When you say you're an independent Nevadan, you don't side with Nancy Pelosi and the liberal left on every issue."
Like Daschle, Reid would be a great trophy for national Republicans if he could be defeated. The Republican National Committee "is eager to highlight Reid's liberal record for Nevada voters in 2010," spokesman Bill Riggs said.
Reid's 2004 opponent, conservative activist Richard Ziser, said he was disappointed at the lack of support he received from his party. Reid defeated Ziser by a margin of 61 percent to 35 percent in a year when President George W. Bush won the state.
"I was unable to garner the support of the party players of the Republican Party," Ziser recalled. "The base was strongly in my camp, the grass roots was strong, but it takes a substantial amount of money, too."
Ziser spent about $650,000 on his race against Reid, $350,000 of it consisting of his own contributions or loans, according to the Federal Election Commission. Reid raised and spent more than $7 million.
Ziser entered the race when other, better known Republicans, including then-Rep. Jim Gibbons and Krolicki, explored entering the race but decided against it.
University of Nevada, Las Vegas, political scientist David Damore said Reid's poor approval ratings won't be much of a factor once he begins a multimillion-dollar marketing blitz touting the copious federal money and projects he's brought home.
"He will be able to claim credit for lots of things," Damore said. "People may say, 'Oh, I don't like him. He's always on TV saying stupid things.' But at the end of the day, will they think the state is better served by having Brian Krolicki as the 43rd Republican senator? For a small state like Nevada, it's a difficult pitch to say that we're not better off having the majority leader of the United States Senate as our representative."
Those words were echoed by Las Vegas Republican consultant Sig Rogich, one GOP power player who won't be helping Reid's opponent.
Rogich, who maintains a friendship with Reid, said Reid's position is good for the state and its major industries, such as gaming.
"I am doubtful that anyone can provide as much to Nevada as Harry Reid," Rogich said.
Reid is confident, but leaving nothing to chance. He has been conferring with his political team since more than a year ago: In October 2007, he began gathering a group of advisers in Washington and Nevada, headed by his former chief of staff, Susan McCue.
As of the end of September, Reid had nearly $2.8 million in his campaign fund, according to the Federal Election Commission. And partly as a result of the Democratic effort he has helped engineer and bankroll in the state in recent years, Nevada went to President-elect Barack Obama by 12 percentage points on Election Day, and Democrats defeated Porter and two Republican state senators.
"People keep talking about Daschle-izing Reid, but remember, Nevada is not South Dakota," Reid said. "South Dakota … about 32 percent of the state was Democratic. We're a blue state. There's more than 100,000 more Democrats than Republicans" on the Nevada voter rolls.
Reid said his poor image will change now that he no longer must fill the role of opposition leader to a sitting president.
"My standing in Nevada is one where people know that I've been a partisan," he said.
From now on, Reid said, he'll be able to project a kinder, gentler persona.
"My role is going to change. I'll be able to return to the person I previously have been, one who didn't have to be as partisan. My job as the Democratic leader was one where I had to do everything I could, on a partisan basis, to focus on Bush. I was the only one who could do it. There was nobody else."
Reid added with a wicked grin, "I did a pretty good job of that. His approval rating, last I heard, was 21 percent."
Ticking off a few dividends his leadership has paid for Nevada, Reid mentioned hundreds of millions of dollars for military projects, the sales tax deduction for Nevadans' income taxes, and tax credits for renewable energy development.
"Without in any way appearing to be boastful," he said, "no one's been able to do as much for Nevada as I have as a member of Congress."
Contact reporter Molly Ball at mball @reviewjournal.com or 702-387-2919.