Reid defends Obama handling of Bergdahl release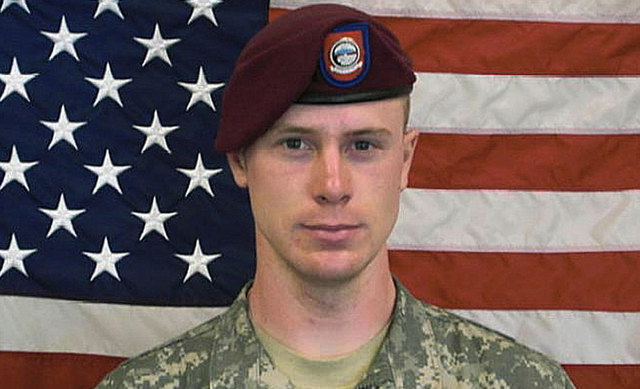 WASHINGTON – Sen. Harry Reid on Wednesday defended the swap of Taliban detainees that led to the release of Army Sgt. Bowe Bergdahl by captors in Afghanistan, saying it should be celebrated and not used by critics as ammo against President Obama.
Obama "acted honorably in helping an American soldier return home to his family," and Bergdahl's release "is an answer to many Americans' prayers," Reid said. As the United States winds down its involvement in Afghanistan, he said the deal fulfilled a U.S. obligation "to never, ever leave a soldier behind."
Reid made his first extended comments on Bergdahl in a Senate speech on Wednesday, four days after the Obama administration announced it agreed to release five high-ranking Taliban members from the U.S. camp at Guantanamo Bay in exchange for Bergdahl, who was captured in 2009 after he disappeared from a U.S. outpost near the Pakistan border.
The deal is proving controversial on several counts.
Critics have questioned releasing the Taliban detainees, who could return to the fight against the United States. Questions also have been raised on the circumstances of Bergdahl's disappearance with reports suggesting he went AWOL after becoming disillusioned with the Afghanistan war. He is the only known U.S. soldier to be captured in Afghanistan.
Also, senior lawmakers have complained the Obama administration did not inform Congress of the pending exchange as they say was required by law. White House officials were scheduled to brief senators later Wednesday on the matter.
Earlier this week, Reid quipped to reporters he was "glad to get rid of these five people," referring to the released detainees. Reid, the Senate majority leader, said he received a heads up on Friday of the prisoner exchange, a day before it was announced, which would have made him likely the only senator to get advance word.
On Wednesday, Reid said questions regarding Bergdahl's disappearance and whether he violated military code, "will be resolved by the United States Army, not Monday morning quarterbacks on Capitol Hill."
"But let's say for the sake of argument, that Sergeant Bergdahl did violate his sworn oath," Reid said. "Who do we want to mete out justice to an American soldier? The Taliban?"
"And whatever the results of the military's inquiries are, it doesn't change the fact that one more American soldier is home safe. In the United State of America, we rescue our soldiers first and ask questions later."
Reid noted Republicans such as Sen. Kelly Ayotte of New Hampshire, Minority Leader Mitch McConnell of Kentucky, Sen. Pat Toomey of Pennsylvania and Sen. Jim Inhofe of Oklahoma had urged Obama to find Bergdahl and return him to his family in Idaho.
"Yet, some of these senators are now denouncing those very same efforts that secured Sergeant Bergdahl's release," Reid said. "It's clear they're worried his release could be seen as a victory for President Obama.
"The safe return of an American soldier should not be used to score political points," Reid said.
McConnell spokesman Don Stewart said by that measure, Reid also should be critical of Sen. Dianne Feinstein, D-Calif., the chairman of the Senate Intelligence Committee, who also has criticized the administration's handling of the exchange.
In response to Reid's criticism, Stewart pointed to a comment Tuesday by Sen. Saxby Chambliss, R-Ga. Chambliss, the top Republican on the Senate Intelligence Committee, said he was happy for Bergdahl's return but that was "an entirely different question" from how the exchange was carried out.
Chambliss said the Taliban were allowed to hand-pick the five prisoners they wanted released.
"I think there were other negotiating tools that could have been used to accomplish the same result," he said.
An Ayotte spokesman said her position was not inconsistent.
While wanting Bergdahl to be returned, "Senator Ayotte has led efforts in Congress to prevent the release of high-risk detainees from Guantanamo, and she never would have supported trading five dangerous terrorists who are likely to reengage in terrorist activities against Americans and our allies," Jeff Grappone told The Huffington Post on Tuesday.
Contact Stephens Washington Bureau Chief Steve Tetreault at STetreault@Stephensmedia.com or 202-783-1760. Find him on Twitter: @STetreaultDC.
Related story
Taliban release video showing handover of U.S. soldier