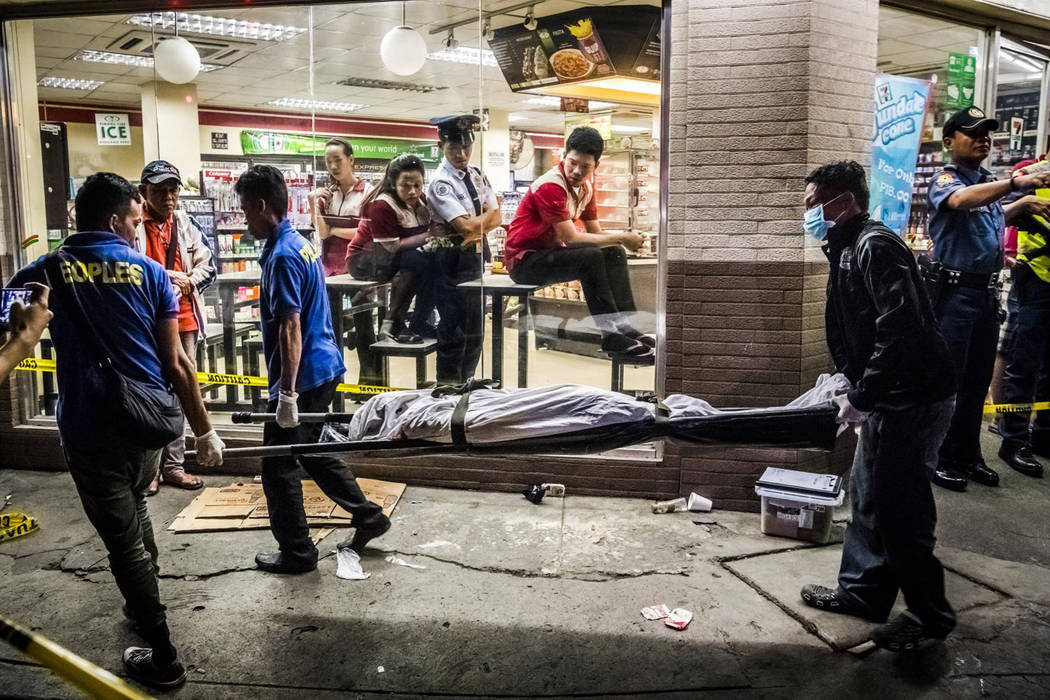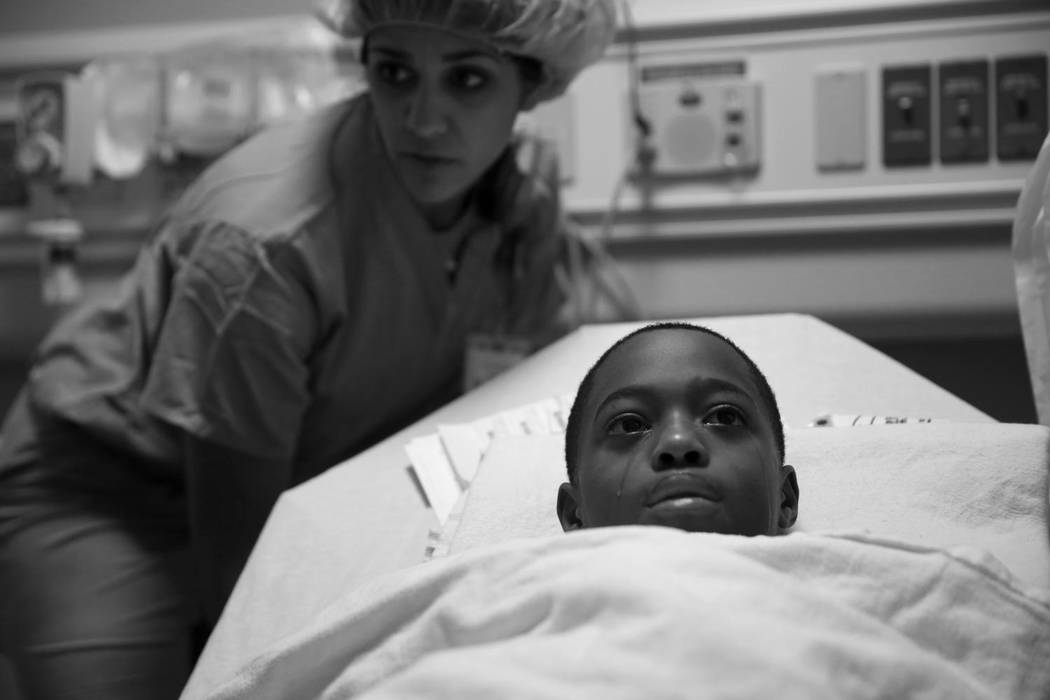 Karisa King, the Las Vegas Review-Journal's assistant managing editor for investigations, was named a finalist for the Pulitzer Prize on Monday for reporting she did last year at the Chicago Tribune.
King co-authored a series of stories on dangerous prescription drug combinations in 2016 that not only inspired reforms at pharmacies across the country, but also pioneered a new method for discovering fatal drug interactions. The series, called "Dangerous Doses," was a finalist in the Public Service category. Pulitzer judges said the stories were "innovative and superbly written and illustrated reporting that not only checked perilous practices by pharmacies in dispensing prescription drugs but also prevented harm from happening in the first place."
"It's a great honor to be recognized as a finalist," King said. "I'm extremely proud of the work we did and the impact it had in strengthening protections for patients."
Her stories also were finalists for the Goldsmith Prize for Investigative Reporting, the Investigative Reporters and Editors Awards and the American Society of News Editors Award.
King left the Chicago Tribune's investigative Watchdog Team in the fall of 2016 to lead the Review-Journal's new six-member investigative team.
The biggest U.S. news story of 2016 — the tumultuous presidential campaign — yielded a Pulitzer Prize on Monday for a Washington Post reporter who raised doubts about Donald Trump's charitable giving and revealed that the candidate had been recorded bragging about grabbing women.
David A. Fahrenthold won the prize for national reporting, with the judges citing stories that examined Trump's charitable foundation and called into question whether the real estate magnate was as generous as he said.
Fahrenthold's submission also included his story about Trump's behind-the-scenes comments during a 2005 taping of "Access Hollywood." The footage rocked the White House race and prompted an apology from the then-candidate.
American journalism's most distinguished prizes also recognized work that shed light on international financial intrigue and held local officials accountable.
The New York Daily News and ProPublica won the Pulitzer in public service for uncovering how authorities used an obscure law, originally enacted to crack down on prostitution in Times Square in the 1970s, to evict hundreds of people, mostly poor minorities, from their homes.
"Thanks to this investigation, New York now sees how an extremely muscular law, combined with aggressive policing, combined with a lack of counsel, combined with lax judges, produced damaging miscarriages of justice," Daily News Editor in Chief Arthur Browne said.
The Daily News reporter credited with most of the work was Sarah Ryley.
The New York Times' staff received the international reporting award for its work on Russian President Vladimir Putin's efforts to project Moscow's power abroad. The award in feature writing went to the Times' C.J. Chivers for a story about a Marine's descent into violence after returning home from war.
Winners ranged from partnerships spanning hundreds of reporters to newspapers as small as The Storm Lake Times, a twice-weekly, 3,000-circulation family-owned paper in Iowa.
Co-owner Art Cullen won the editorial writing award for challenging powerful corporate agricultural interests in the state.
The Associated Press contributed to this report.
2017 Pulitzer Prize winners
Journalism
Public Service
New York Daily News and ProPublica for uncovering widespread abuse of eviction rules by the police to oust hundreds of people, most of them poor minorities.
Also nominated as finalists: The Chicago Tribune for reporting on prescription drug dispensing; and the Houston Chronicle for coverage of cost-cutting that denied special education services to families.
Breaking News Reporting
East Bay Times in Oakland, Calif., for coverage of the "Ghost Ship" fire, which killed 36 people at a warehouse party.
Investigative Reporting
Eric Eyre of the Charleston Gazette-Mail in West Virginia for reporting on the flood of opioids into depressed West Virginia counties.
Explanatory Reporting
International Consortium of Investigative Journalists, McClatchy and the Miami Herald for the Panama Papers, a collaboration of more than 300 reporters to expose the hidden infrastructure and global scale of offshore tax havens.
Local Reporting
The Salt Lake Tribune staff for reports on the mistreatment of sexual assault victims at Brigham Young University.
National Reporting
David A. Fahrenthold of The Washington Post for reporting on Donald Trump's assertions of generosity toward charities.
International Reporting
The New York Times staff for coverage of Vladimir Putin's efforts to project Russia's power abroad.
Breaking News Photography
Daniel Berehulak, freelance photographer, for images published in The New York Times showing disregard for life in the Philippines during a government assault on drug dealers and users.
Feature Photography
E. Jason Wambsgans of the Chicago Tribune for a portrayal of a 10-year-old boy and his mother striving to put the boy's life back together after a shooting.
Fiction
"The Underground Railroad," by Colson Whitehead.
Also nominated as finalists: "Imagine Me Gone," by Adam Haslett; and "The Sport of Kings," by C.E. Morgan.