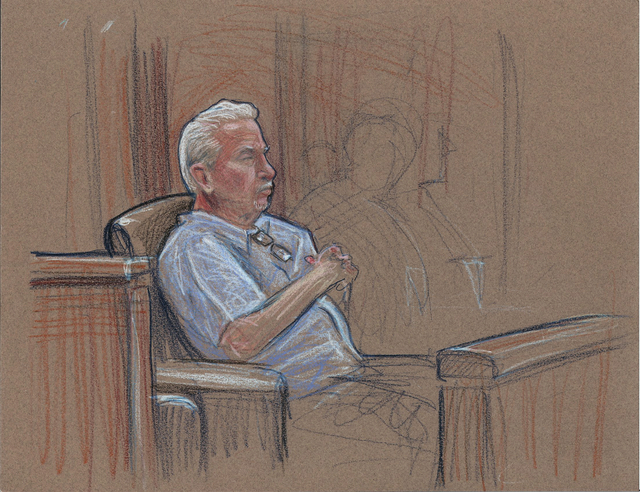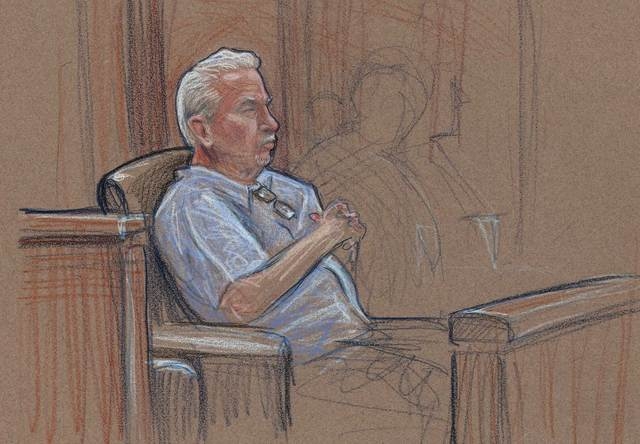 Former Crazy Horse Too owner Rick Rizzolo pleaded not guilty Thursday in federal court to two felony charges of attempting to evade more than $2.5 million in employment and income taxes.
Rizzolo, 55, a colorful figure authorities linked to traditional organized crime in Las Vegas, was arrested by IRS agents on Wednesday following his indictment.
U.S. Magistrate Judge Nancy Koppe ordered Rizzolo released on his own recognizance Thursday with several conditions, including surrendering his passport and restricting his travel to Nevada.
Koppe set his trial for Sept. 15.
The charges stem from a high-profile plea deal Rizzolo struck with the government in 2006 to end a decade-long federal racketeering investigation at his notorious strip club.
In 2011 federal prosecutors alleged in court that Rizzolo failed to pay the IRS an agreed-upon $1.7 million in employment taxes plus an additional $861,000 in taxes on income he earned in 2006.
Rizzolo, long suspected of having ties to Chicago and New York organized crime figures, pleaded guilty in June 2006 in the racketeering investigation to a single felony charge of conspiracy to defraud the United States. He was ordered out of the popular topless club and served 10 months of a one-year prison sentence.
The U.S. Marshals Service eventually took control of the Crazy Horse Too but could not find a buyer and shut its doors for several years until the club opened under new private ownership last year.
Wednesday's indictment charged Rizzolo with two counts of attempting to evade and defeat the payment of taxes.
From June 2006 through May 2011, Rizzolo tried to avoid paying the $1.7 million in employment taxes at the Crazy Horse Too by concealing his assets, lying to IRS agents and placing funds and property "beyond the reach of process," the indictment alleged. The unpaid taxes were for the years 2000 through 2002.
Rizzolo avoided paying the $861,000 in income taxes he owed in 2006 in the same manner from March 2008 through May 2011, according to the indictment.
His defense lawyers said outside the courtroom Thursday that Rizzolo did not try to hide money from the IRS and would fight the charges.
Rizzolo was chastised by a federal judge in 2011 for deceiving his probation officers and was ordered to spend another nine months behind bars.
Prosecutors alleged that Rizzolo had been living a wealthy lifestyle on supervised release off funds he hid from authorities while failing to pay millions of dollars in restitution to a tourist crippled in an altercation at the Crazy Horse Too.
Rizzolo was accused of ducking his legal responsibilities to pay Kirk Henry, the Kansas City-area man paralyzed after a fight over a bar tab at the strip club in September 2001.
Prosecutors also alleged that Rizzolo had concealed from probation officers a series of lucrative financial transactions, including several with offshore trust accounts. Many of the transactions were related to $1 million Rizzolo received from the sale of a Philadelphia strip club.
The allegations surfaced while Henry and his wife, Amy, were suing Rizzolo in federal court to obtain compensation for the life-changing injuries Henry had suffered.
Contact Jeff German at jgerman@reviewjournal.com or 702-380-8135. Follow @JGermanRJ on Twitter.