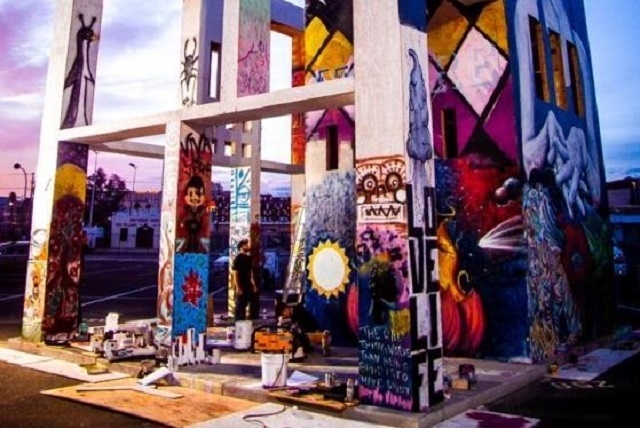 When downtown Las Vegas' Life Cube Project comes to a fiery end Friday, several streets around the 24-foot art display developed by Scott Cohen at Ninth and Fremont streets will be closed to vehicle traffic.
City officials say Fremont Street and Ogden Avenue, between Eighth and 11th streets, and Ninth and 10th streets between Stewart and Carson avenues will be closed beginning at 4 p.m. Friday. Streets are expected to reopen by 3 a.m. Saturday. Adjacent alleys also will be closed.
Stewart, Carson, Eighth and 11th streets will remain open and detour signs will guide motorists in the area.
The Life Cube Project is a month-long display that will be burned at the conclusion of an art and music festival Friday night.
The walk-through countercultural display was developed in conjunction with Northern Nevada's Burning Man festival, which occurs in the Black Rock Desert near Gerlach on the days preceding the Labor Day weekend.
Contact reporter Richard N. Velotta at rvelotta@reviewjournal.com or 702-477-3893. Follow him on Twitter @RickVelotta.