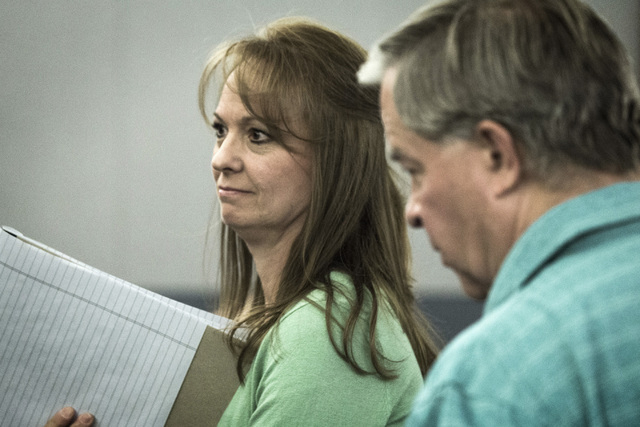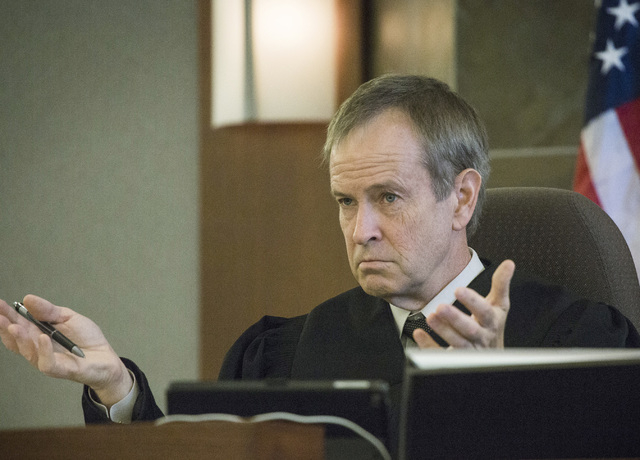 A district court judge ruled Monday that the citizens of North Las Vegas are allowed to recall Municipal Court Judge Catherine Ramsey. Ramsey had contended that although state law dictates judges must be elected, it doesn't allow the voters to go back on that decision.
Ramsey's attorney Craig Mueller argued judges could only be removed from office by the Nevada Commissioner on Judicial Ethics.
Judge Eric Johnson disagreed.
"Nevadans seem to like the opportunity to have a direct say in their judges," Johnson said at a hearing earlier this month. "It would seem that Nevadans want to keep the right to have control through their voice at the voting box."
Mueller argued that judges have to make tough calls that may not sit well with many people and recalls could be fueled by political backlash from just rulings.
But that threat seemed to be undermined by the rarity of judicial recall efforts, none of which has even been successful, Johnson pointed out at the earlier hearing.
"Nevadans aren't just out there throwing out every judge and subjecting them to the political whims of the time," he said.
Ramsey has argued the recall is political backlash for trying to protect court funding from being re-purposed by city officials.
Ramsey alleged that city Chief of Staff Ryann Juden threatened to send out a mailer of "half-truths," saying "the 'low information voters' are not going to know the difference."
Ethics complaints filed by two, now laid off, human resources employees in March recounted a similar exchange.
The recall committee has accused Ramsey of taking an excessive number of days off, misappropriating city funds to pay for a private lawsuit, asking employees to perform personal errands on city time, and reducing defendants' sentences arbitrarily, causing the city to lose out on revenue.
Ramsey's opposition includes a great deal of political juice: David Thomas, known around Clark County as the "judge maker" for his skill with judicial campaigns, former Secretary of State Ross Miller and well-known attorney Dominic Gentile.
The recall's financial backers are mostly city workers, according to Thomas, though he has yet to provide a list of those contributors for news stories, despite twice saying he would.
The Clark County Elections Department handled verification and said verification is complete. A judge will hear testimony on Ramsey's issues with the petition Thursday.
Contact Bethany Barnes at bbarnes@reviewjournal.com or 702-477-3861. Find her on Twitter: @betsbarnes.