Rumors swirl about strip clubs
August 25, 2007 - 9:00 pm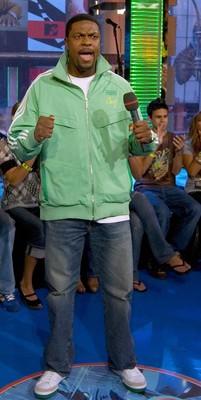 Let the guessing game begin: There's a hot rumor out there that a well-known retired NBA player is in the hunt to buy Crazy Horse Too strip club.
With the property value of the once-mighty club falling by the hour, owner Rick Rizzolo has a tough challenge: work out a deal from his prison cell by next month.
Published reports had the property worth about $40 million at its zenith.
Meanwhile, there are rumblings that Penthouse is looking into taking over Sin, one of the many new topless clubs that popped up in recent years.
The strip club market has been battered of late by the growing popularity of nightclubs, according to a nightclub industry source.
CLASS OF 2007
Comedian Rich Little, Nevada Ballet Theatre co-founder Nancy Houssels, architect Thomas Schoeman, and "CSI" creator Anthony Zuiker will be inducted into the Nevada Entertainer/Artist Hall of Fame at UNLV on Sept. 20.
Jeffrey Koep, UNLV's dean of the College of Fine Arts, said the honorees are "all giants in their industries, and we are a better community for what they continually give back."
The award ceremony will be held at 6:30 p.m. in Artemus Ham Concert Hall.
THE SCENE AND HEARD
Fresh off the grapevine: Comedian/actor Chris Tucker has reportedly bought a $4 million home on the water at Lake Las Vegas, which would make sense, given all the rumors that he's headed for a headliner gig here. …
Britney Spears continues to leave the producers of MTV's Video Music Awards twisting in the wind. With the big event at the Palms about two weeks away, she's reportedly been in Europe. She was sighted at the L.A. nightclub Opera on Thursday night. If she shows up, look for her comeback launch to include the first public unveiling of her new head of blonde locks, six months after she went for the bald look. …
The Cannery will host a benefit Sunday for drummer Kirk Arthur, who suffered a heart attack in June. The event, which begins at 4 p.m., is billed as "Rockin' For a Broken Heart." Arthur, who has performed with some of the biggest names in music, was hospitalized for a month with no health insurance. Some of the scheduled performers include Freddy "Boom Boom" Cannon, The Checkmates, members of The Coasters, The Drifters and The Platters, Duncan Faure, Bobby Brooks, Jeneane Marie, The Brad Cordle Band, Michael Grimm Band, Lonnie Clark and Section 8.
SIGHTINGS
UFC heavyweight champion Randy Couture, having dinner Friday at Border Grill (Mandalay Bay). He faces Brazil's Gabriel Gonzaga in UFC 74 tonight at Mandalay Bay. … At Ivan Kane's Forty Deuce (Mandalay Bay) on Thursday night: Venetian headliner Wayne Brady and Max Chmerkovskiy from "Dancing With the Stars," at separate tables, checking out the club's new Thursday rock 'n' roll burlesque show titled Royal Jelly. … Attendees at the TrystLasVegas.com launch party at the Wynn Las Vegas nightclub Thursday: LeBron James, Carmelo Anthony, Amare Stoudemire, Floyd Mayweather Jr., UFC star Wanderlei Silva and John Huntington. … The New York Post's Page Six gossip column says Bon Jovi rocker Richie Sambora purchased two seats on a recent Southwest Airlines L.A.-to-Vegas flight — one for himself, one for his guitar.
THE PUNCH LINE
"What's a nice girl like you doing in … wait, where am I?" — From David Letterman's Top Ten Senior Citizen Pick-Up Lines
Norm Clarke can be reached at 383-0244 or norm@reviewjournal.com. Find additional sightings and more online at www.normclarke.com.
NORM CLARKEMORE COLUMNS