Sandoval: Margins tax would be a 'fatal blow' to Nevada economy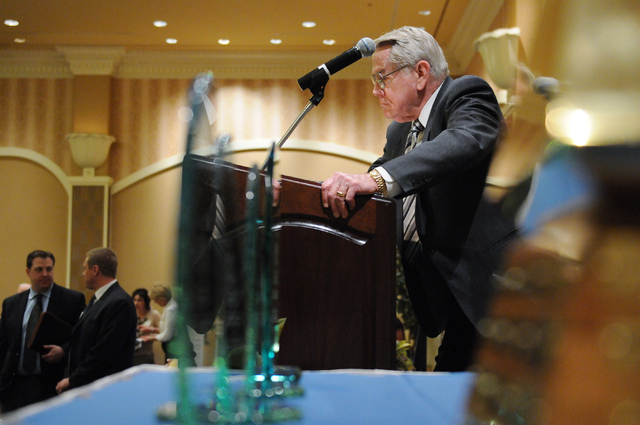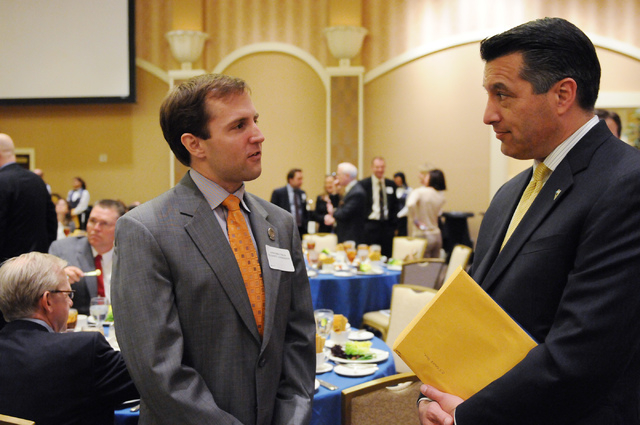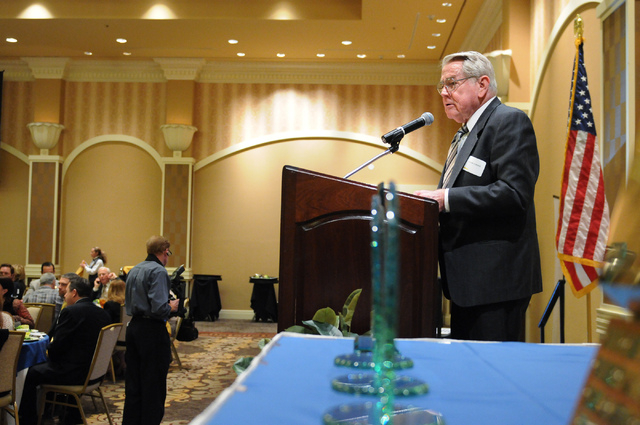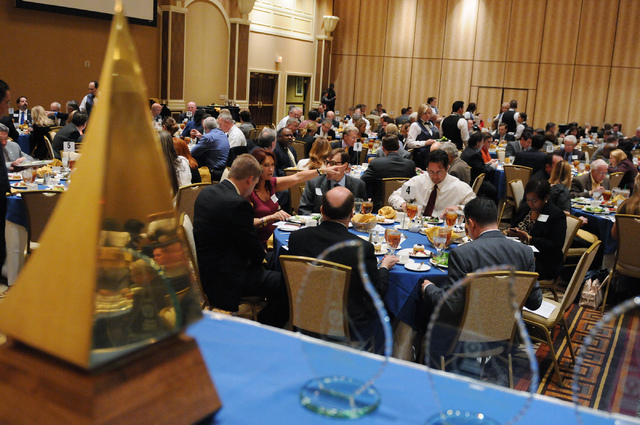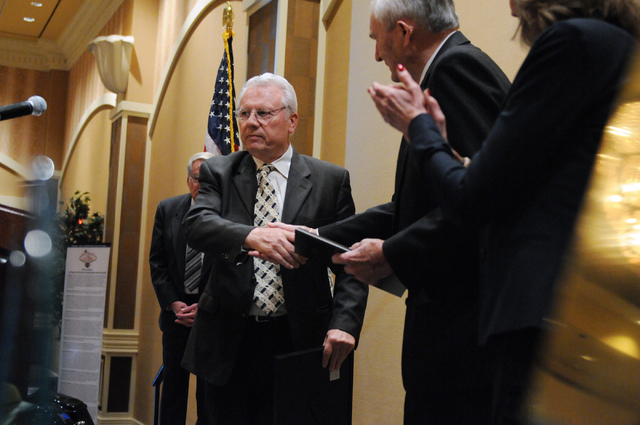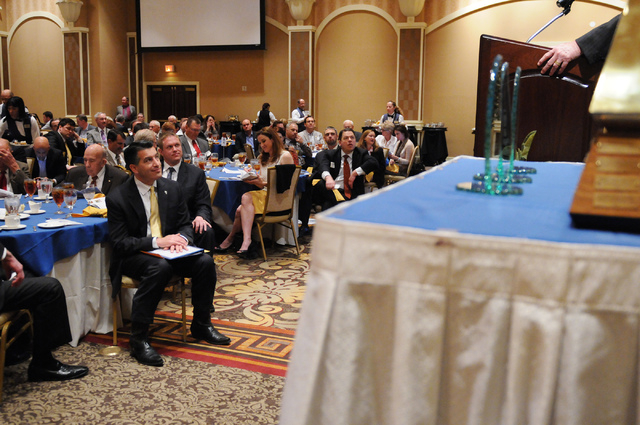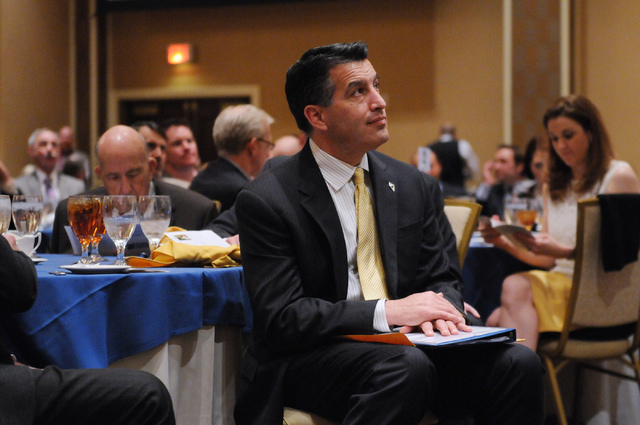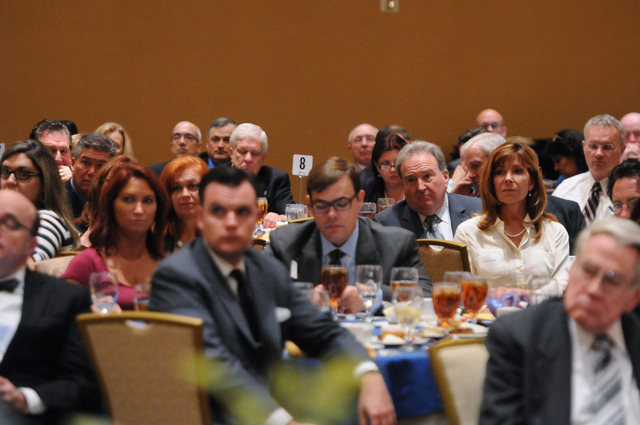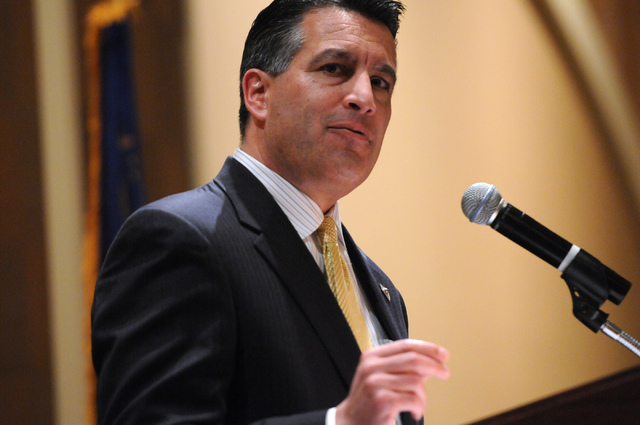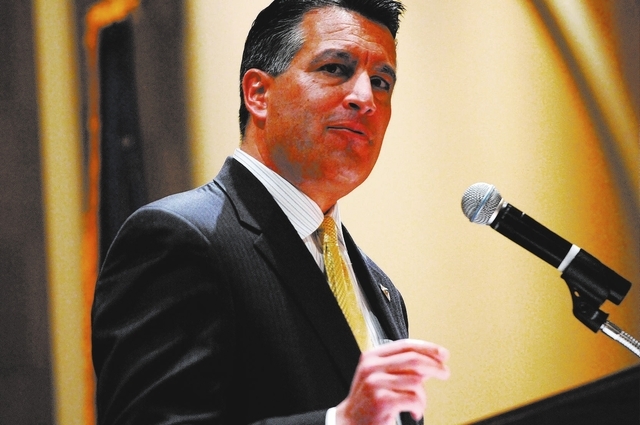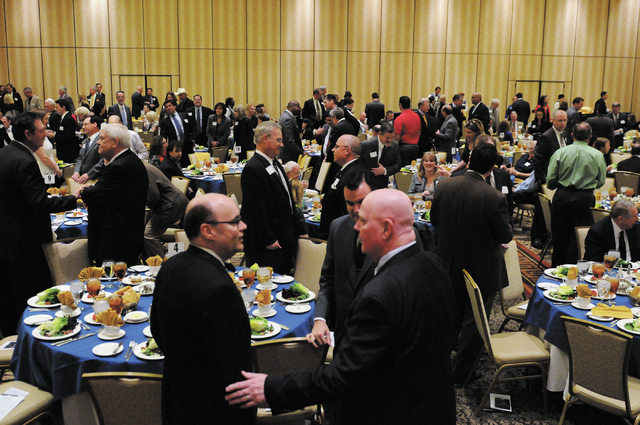 Republican Gov. Brian Sandoval on Tuesday said Nevada voters shouldn't be fooled by the name of a proposed "Education Initiative," saying proponents are trying to sell a new tax that would deliver "the fatal blow" to many Nevada businesses and halt the state's economic recovery.
"We're going to need everybody's help to defeat one of the worst tax proposals Nevada has seen for many, many years," Sandoval told more than 300 lawmakers and business leaders at the Nevada Taxpayer Association's 92nd annual luncheon, which took place at The Orleans hotel-casino.
Sandoval, the association and most Nevada businesses oppose the proposed 2 percent margins tax, which will be Question 3 on the Nov. 4 ballot. The initiative is backed by the Nevada Education Association teachers' union.
The governor noted he was "preaching to the choir" but said he needs help to persuade voters to reject the tax. At least 22 of the state's 63 lawmakers were in the audience, almost enough to hold "a special session," Sandoval joked.
The union proposed the measure after the 2013 Legislature failed to approve any new taxes for education, although there is no guarantee that margins tax revenue would be spent on education. That is up to the Legislature and the governor, who must agree on future state budgets during the next session in 2015.
Sandoval, a former federal judge, used lawyerly language to slam proponents for using education to market the tax.
"All things being equal, we prefer to keep more of our earnings," Sandoval said. "That fact makes new taxes a tough sell. As such, the proponents of new taxes, like any good marketer, ignore what's unpopular about the product. Instead, they point to the alleged benefits of the tax, rarely mentioning the costs."
The governor said that tactic "switches the burden of proof" to opponents.
"They force the opponents to make the case and prove why the tax would be harmful or unnecessary," said Sandoval, who has issued previous warnings about the proposal. "Speaking out against new benefits is not popular. Hard truths rarely are. … Tax revenues, as we all know, have to come from somewhere, and someone will have to pay."
Sandoval said he recently visited a 40-year-old "mom and pop" company with 148 employees whose owners said that if the margins tax passes, they will be forced out of business.
"They told me if the margins tax were approved, that would be the fatal blow to their business," he said, adding workers who have been with the company since its start would lose their jobs. "The margins tax would be the fatal blow to many businesses, and that is something that I just cannot accept."
He said Nevada has added 60,000 jobs since he took office in 2011, but the state lost some 170,000 jobs overall during the recession and has "a long way to go" to recover. The margins tax could block that, he said.
"Nevada's economy is still fragile, and nothing is certain" despite 36 straight months of job growth, he said. "The margins tax, if approved, will jeopardize Nevada's recovery."
Applied Analysis recently estimated the proposed 2 percent tax on businesses making at least $1 million in annual revenue could raise $650 million to $750 million annually. But critics note that even unprofitable companies would have to pay the tax based on revenues alone.
If approved, Nevada's business taxes would be among the five highest in the nation, the research firm found. That and other factors make it difficult for those who back efforts to increase education spending to give full-throated support to the initiative, including many Democratic lawmakers and leaders.
"Spending is so much more enjoyable when you ignore where the money comes from," Sandoval said.
"But we must try to resist the easy temptation to forget the burdens of taxation, even when that burden may fall on someone else."
Joyce Haldeman, the assistant superintendent and chief lobbyist of the Clark County School District, was in the audience for Sandoval's speech but declined comment afterward.
Sandoval, who will be on the ballot in November, has long campaigned on a no-new-taxes message. Conservatives have criticized him for extending a package of taxes, including a levy on on payrolls, that were supposed to sunset. But he argued he has eliminated the payroll tax for 74 percent of Nevada businesses.
So far, Sandoval faces no serious Republican or Democratic opposition for re-election to a second four-year term.
Contact reporter Laura Myers at lmyers@reviewjournal.com or 702-387-2919. Follow her on Twitter @lmyerslvrj.