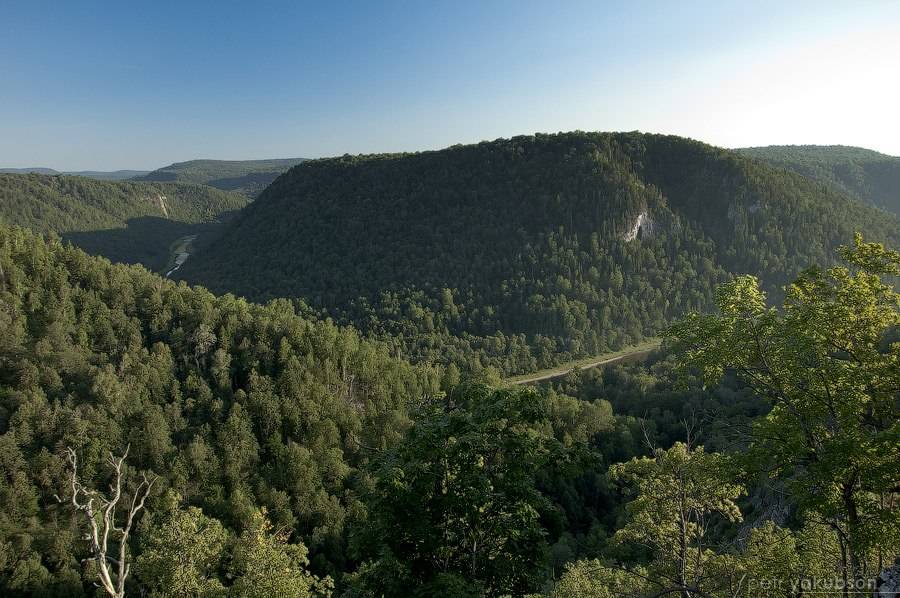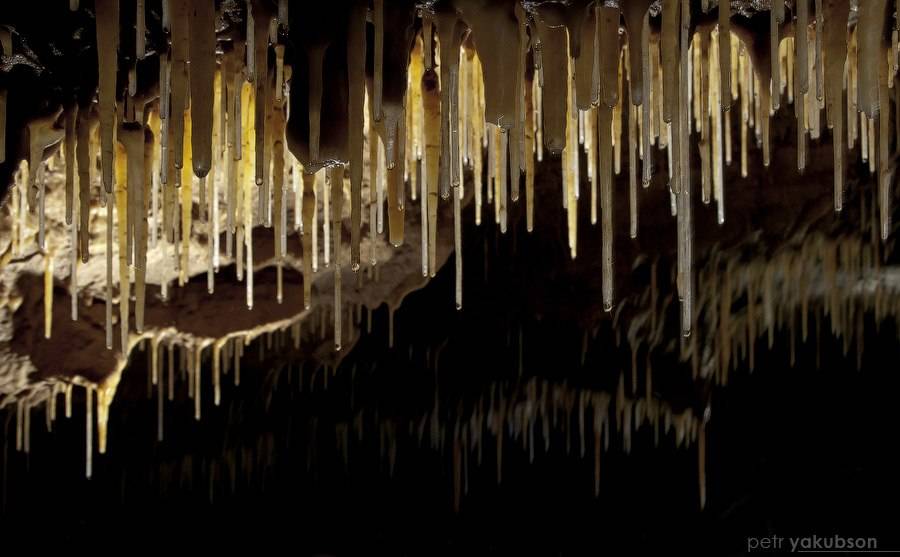 A thaw is underway in Russia, and it has nothing to do with presidential politics.
Inside a cave in Russia's Ural Mountains, where Europe and Asia meet, a team of UNLV researchers has found evidence of steady warming since the end of the last ice age.
Average wintertime temperatures in the region are warmer today than at any time in the past 11,000 years, said UNLV doctoral student Jonathan Baker, who used precisely dated cave deposits left by melting snow to reconstruct seasonal climate patterns over millennia.
The study, published online last week by the journal Nature Geoscience, contradicts previous research that showed temperatures in the Northern Hemisphere peaking around 8,000 years ago and then cooling again before the start of the Industrial Revolution.
One reason for the discrepancy, Baker said: Earlier climate work was largely based on summer temperature variations, mostly in coastal areas, without the benefit of comparable wintertime data from the hemisphere's continental interior.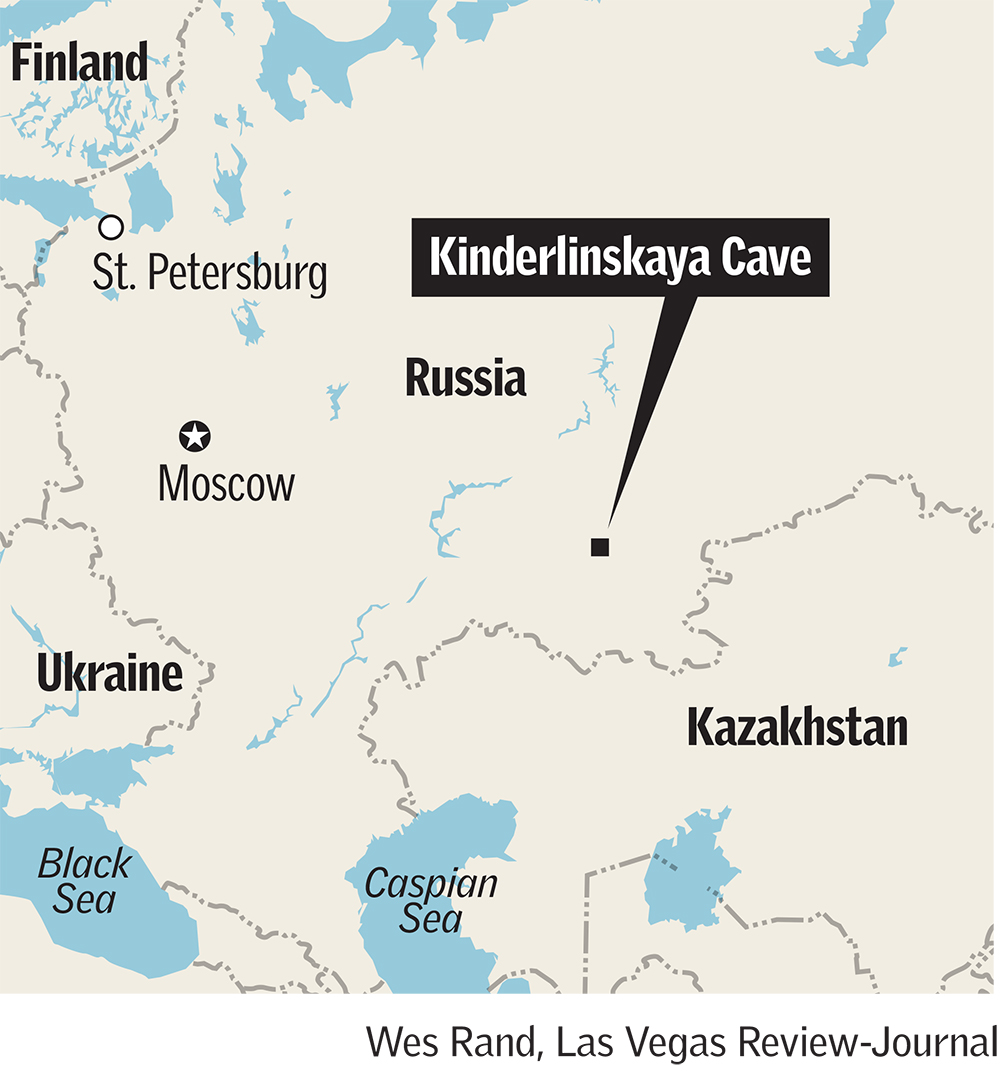 The study — co-authored by UNLV geoscientist Matthew Lachniet, University of New Mexico researchers Yemane Asmerom and Victor Polyak and Russian scientist Olga Chervyatsova — used samples collected from Kinderlinskaya Cave in the southern Urals in 2012 and 2013, while Baker was living in Russia on a Fulbright scholarship. The salvaged stalagmites were then brought to the U.S. for dating and analysis at UNLV's Las Vegas Isotope Science Laboratory and the University of New Mexico's Radiogenic Isotope Laboratory, two facilities supported by grants from the National Science Foundation.
Perfect climate change labs
Baker said caves are perfect for this kind of climate research, because they act as "natural storage facilities" for water chemistry and other data that literally drips from the ceiling and hardens on the floor.
"They store this information in an underground refrigerator for you away from the elements," he said.
UNLV's Lachniet said the temperature record teased from the Kinderlinskaya samples perfectly matched computer models predicting continual warming in Eurasia.
"One of the common criticisms of climate science is the models are wrong," he said. "This study showed they indeed got it right for that part of the world."
Even so, Baker said climate-change skeptics were quick to pounce on the findings as evidence of scientific uncertainty and proof that the Earth is warming naturally, not as the result of human activity.
But no one who actually reads the study could reach that conclusion honestly, he said. "If anything, we confirmed a lot of what we knew all along and increased our confidence in the computer models."
While it's true that this region has warmed naturally since the end of the last ice age, Baker said average wintertime temperatures have risen about 20 times faster in the past 130 years than they did over the previous 11,000 years or so. The clear reason for that difference is the dramatic rise in atmospheric greenhouse gas levels since the dawn of the industrial age, he said.
"What we're seeing is not natural. It's not normal," Baker said. "It looks nothing like the previous 11,000 years."
Contact Henry Brean at hbrean@reviewjournal.com or 702-383-0350. Follow @refriedbrean on Twitter.
Planes, trains and automobiles
For UNLV doctoral student Jonathan Baker, getting to his underground research site in Russia's Ural Mountains was no walk in the park.
"From Las Vegas, it's about an 18-hour flight to Samara, Russia," the paleo-climate researcher said.
And that's just the start of the fun.
Baker then had to take an eight-hour train trip to the city of Ufa, followed by a two-hour taxi ride to Tash-Asty, the village closest to Kinderlinskaya Cave in the southern Urals.
He said it usually took about an hour and half to hike from the village to the entrance of Kinderlinskaya and another four hours to walk, crawl and rappel about a mile into the cavern to collect samples.
To get into the cave, Baker said, he and his fellow researchers had to slide down a 100-foot-long ramp of ice, scoot on their backs through one narrow, 10-foot-long passage and use ropes to descend several vertical drops, including one three-stories high.
He said none of it would have been possible without the help of Speleo-Ufa, a club of cavers that scouts routes, cleans up trash and guides visitors in caves in the area.
"They do it for fun," Baker said.