Second slaying suspect charged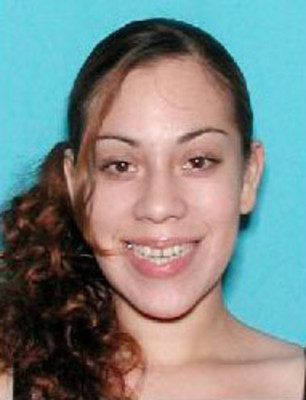 A second person was arrested and charged in connection with last year's fatal shooting of an Ashley Furniture Homestore manager, Las Vegas police said Wednesday.
Lucia Reveles, 23, was booked Wednesday into the Clark County Detention Center on charges of murder and conspiracy to commit robbery. Her initial court appearance is scheduled for Friday.
Las Vegas police allege Reveles, who worked at the furniture store, provided inside information to her friend, Thayer Burton, then 17. Police believe Burton is the shooter responsible for the Nov. 23 slaying of Robert Bills.
Bills, who was manager of Ashley's 3130 N. Rainbow Blvd. location, left the store at 6 p.m. to make a bank transaction. Police said that's when a ski-masked Burton approached Bills and shot him in the store parking lot.
Burton was already in jail for an armed robbery charge when law enforcement officials in March charged him with Bills' slaying.
Metropolitan Police Department homicide Lt. Lew Roberts said Reveles was as culpable for the slaying as Burton.
"She worked at the store. She was the inside person," Roberts said. "She provided Thayer Burton with all the pertinent information needed to commit the robbery on Robert Bills the night he was killed."
Roberts did not know how long Reveles had worked with Bills. He said Reveles did know critical details that enticed Burton to attempt robbery.
"If you know when and where and how much your manager is going to have and how much he's going to deposit, you know how much you will target in the robbery," Roberts said.
Burton walked away from the slaying empty-handed, Roberts said, describing the robbery as botched.
Burton faces charges of battery with a deadly weapon, murder with a deadly weapon, attempted robbery with a deadly weapon and conspiracy to commit robbery in connection with Bills' death.
Burton was initially linked to Bills' slaying after he became a suspect in the drive-by shooting death of Palo Verde High School student Christopher Privett, who was gunned down in February while walking home from campus.
Police said Burton was later ruled out as the suspect in Privett's death, in which two other teens were charged with murder.
Bills' colleagues described him as a nice man who loved his job. Friends said the Chicago native treated workers at the store like extended family. He had lived in Las Vegas for nine years and had worked at the store for about a year. Bills was in his early 50s.
Roberts said it's gratifying to have arrested the people responsible for Bills' death.
"It felt good when we got Thayer Burton, because we didn't have much to go on anyway," Roberts said. "It feels even better that we have a second person who we know was a party to the crime."
Contact reporter Antonio Planas at aplanas@reviewjournal.com or 702-383-4638.