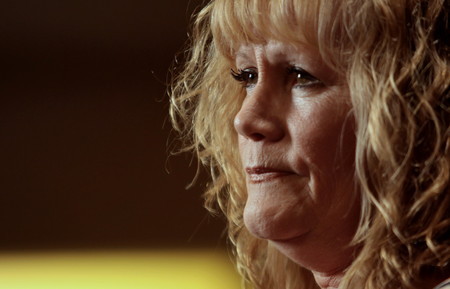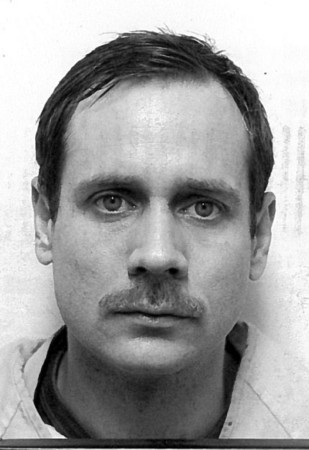 CARSON CITY — Parole officers in Nevada these days are taking more time to check out the backyards of the sex offenders they supervise.
Gov. Jim Gibbons said the abject failure of the parole system in California to find kidnapped and imprisoned Jaycee Lee Dugard for 18 years provides a lesson from which all parole officers can learn.
Gibbons said he wants to assure people 'that our officers are checking things they may have bypassed in the past."
Mark Woods, deputy director of the state Division of Parole and Probation, said his officers always have closely checked residences of sex offenders. Now they are being more thorough, even viewing satellite images of sex offenders' residences on the Google Earth Web site.
A backyard shed and tents at Phillip Garrido's Antioch, Calif., home is where the convicted sex offender is alleged to have imprisoned Jaycee and two girls he is believed to have fathered. Google Earth images showed the shed and tents, although the parole officers who regularly visited the 58-year-old's home never found the girls.
Neighbors even had called local police and told them Garrido, a former Reno resident who did time in a Nevada prison, was a pervert who had children playing in his backyard.
Though officials are promising vigilance, the Nevada Division of Parole and Probation has not always been up to its task. A legislative audit released in March 2008 found parole officers 31 percent of the time failed to meet the twice-monthly requirement of visiting with sex offenders.
In about half the cases, officers were not taking DNA samples from sex offenders as the law required. In some cases, their initial visits were made six months after offenders were released from prison.
John Gonska, then parole and probation director, told legislators he had been prevented from filling 50 parole officer vacancies because of a hiring freeze ordered by Gibbons. His 198 officers were supposed to supervise 18,000 parolees. He resigned shortly after release of the audit, which concluded "public safety is at risk" because parolees were not properly supervised.
Those problems have been fixed, Woods said.
There are now 263 officers on the job and 18 vacancies will be filled if needed in coming months.
Woods added that the agency now meets the requirement of having one parole officer supervising no more than 45 sex offenders.
Nevada parole officers now work in two-member teams when they visit the residences of the 1,117 sex offenders they supervise, Woods said. Most paroled sex offenders live in apartments, he added, but some live on rural ranches.
Working in pairs is safer for the officers, and the extra pair of eyes is helpful, he added.
But sometimes all the due diligence in the world isn't going to stop a sex offender or any other determined parolee from committing new crimes, he said.
Woods remembers when he was a young parole officer visiting a drug offender's home in Sparks.
"I had been there many times," he said. "One day I felt the floor move. I pulled back the rug and there was a trap door where he had dug out a basement. He hid his drugs there. It was sheer luck that I found it."
NO GUARANTEES
Gibbons concedes he cannot guarantee a Jaycee Dugard case won't happen here.
"Even if there was one parole officer assigned to one sex offender, you can't guarantee nothing bad ever will happen," Gibbons said.
But he wants Nevada to gain a reputation as a living hell for sex offenders.
The Dugard case is one of the reasons the governor said he will back legislation, if he wins re-election, to increase sentences for sex offenders and toughen release requirements to ensure they're properly supervised.
"They are going to feel if they are living in Nevada they might as well be living in jail," Gibbons said.
Garrido had been convicted in 1977 for kidnapping and sexually assaulting Katherine Callaway, then 25. She had given him a ride outside a South Lake Tahoe, Calif., market after he said his car broke down.
After conning Callaway into giving him a ride, Garrido handcuffed her and drove to a mini-warehouse in Reno where he had set up a virtual sex den, complete with pornographic magazines and a film projector.
A police officer, checking an open door at the warehouse, caught and arrested him.
At his federal proceedings, Garrido contended he lost his reasoning when under the influence of LSD. He said he would drive through Reno neighborhoods and past schools looking for young girls. He said he would expose himself.
Garrido was sentenced to 50 years in federal prison on interstate kidnapping and sexual assault charges.
He served 11 years in federal prison before he won parole and was returned to Nevada to serve his state sentence of five years to life, which was running concurrently to his federal sentence, on charges relating to the same crime.
Because the sentences ran concurrently, he immediately was eligible for parole in Nevada. He served seven months before he was released from a Nevada prison into federal parole supervision.
At the time, state Parole Commission members rated him as a "moderate" risk to re-offend. Garrido then moved to Antioch, east of San Francisco, where his mother lived.
Callaway, now Katherine Hall and living in Las Vegas, told CNN's Larry King in an interview that she moved to Las Vegas because she feared Garrido would find her, even though she was never certain he was a free man. She said she thought she once saw him come into Caesars Tahoe, where she was working.
An Associated Press report Friday said he also had been arrested in 1972 on suspicion of drugging and raping a 14-year-old girl in Antioch. The girl refused to testify.
Though Woods won't fault his counterparts in California, he can't understand why Dugard was not found for 18 years. Jaycee was 11 when she was kidnapped in 1991 from a school bus stop in South Lake Tahoe.
Daniel Burns, Gibbons' communications director, said there is "no way" the state Parole Commission today would release a sex offender like Garrido after he served just seven months. Better assessment procedures and truth-in-sentencing laws that have recently been enacted would have prevented such a scenario.
TRACKING OFFENDERS
Today there are 14,040 sex offenders living in Nevada, including 1,660 whose whereabouts are unknown to police, according to the state Department of Public Safety. They have not obeyed requirements to register and give their addresses, Woods said. But he stressed those offenders are not required to be supervised by parole officers.
Of the total, 205 have been rated as "Tier 3" offenders, or those with a high risk of reoffending.
Woods said his agency tracks all 1,117 sex offenders who must submit to supervision as part of their sentences.
Most of the other 13,000 are those who have completed all provisions of their sentences, or are not required to be supervised.
With the exception of a few cases, Woods said his division knows where every sex offender parolee requiring supervision is living.
Nonetheless, according to state statistics, 89 sex offenders have given false information about their addresses or places of business, and 453 simply never registered when they left prison or moved to Nevada. Again, according to Woods, these are offenders who are not required to be supervised by parole officers.
Woods said his agency is notified in advance when a sex offender from another state who requires supervision is scheduled to move to Nevada.
If the offender doesn't show up at the agreed time, officials begin looking for him.
Woods said he realizes some sex offenders are very sophisticated and look for ways to repeat their crimes and to avoid detection.
That requires officers to be vigilant.
"Having worked the streets for many years, I know we do a pretty thorough job," Woods said. "I feel confident."
Contact Review-Journal Capital Bureau Chief Ed Vogel at evogel@reviewjournal. com or 775-687-3901.
Information about Nevada sex offenders can be found on the Department of Public Safety's Web site; follow this link.