Short-term guests seen at Meridian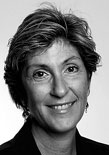 Clark County has written misdemeanor citations against the Meridian Luxury Suites for renting rooms overnight, but year-round dwellers at the near-Strip condo property said it was still welcoming short-term guests on Wednesday.
"There are guests still staying here, at least this morning," Robert Vance, a longtime Meridian resident-owner, said Wednesday. "Yes, I've seen guests walking out to the pool area today."
Tuesday was the deadline set by the county's code compliance office for the Meridian to stop its illegal hotel operation. The county on Tuesday served two citations on Rebecca DeSmet, a Meridian manager, for unlawfully using a residential property for transient lodging and for failing to comply with licensing requirements.
"The Meridian is not commenting at this time," a representative for B&P Public Relations said Tuesday. The firm is conveying communications between the Review-Journal and management of the Meridian, 250 E. Flamingo Road.
Meanwhile, power player Sig Rogich has gone to bat for the Meridian.
County Commissioner Chris Giunchigliani, in whose district the Meridian lies, said Monday that Rogich phoned her to see whether the county could delay some of its deadlines, so the Meridian could handle reservations that already had been made.
The commissioner said she told him she would talk to the district attorney's office about what the law requires. Rogich is a political consultant for many prominent Republicans, as well as a media consultant for commercial interests.
A Rogich Communications Group spokeswoman, Rachel Wilkinson, said Tuesday, "They (the Meridian) have hired us to help them get in compliance."
This year the Meridian started taking steps through county agencies to convert to a condo hotel, but it has been taking short-term hotel guests for about a year, some unhappy residents claim. It has several applications pending to achieve hotel status, but currently has permission to do only leases that last a month or longer.
County officials are now reviewing the Meridian's books, county spokesman Erik Pappa said. "The audit is ongoing. We're hoping that will yield some valuable information" on the extent of past short-term rentals and the amount of room taxes owed to the county.
Only about 12 of the Meridian's 678 units are occupied by owners, according to a county report. Most of the units are in lease programs that originated with American Invsco, the Chicago-based developer that converted the upscale Meridian in 2005 from apartments to condominiums.
The present Meridian conversion to condo hotel is sparking friction between the minority of owners who permanently reside there and the majority, out-of-towners who bought as an investment and don't want their units to sit idle.
At a June homeowners association meeting, association president Michael Mackenzie said Meridian unit values were down about 50 percent due to the sluggish real estate market. He shared numbers indicating that almost 6 percent of Meridian's units are either in foreclosure, being sold at foreclosure or being sold short. Short sales generate less for the lender than the amount owed, but sidestep the time-consuming and costly foreclosure process.
American Invsco's condo projects in Chicago have a significantly higher rate of foreclosure suits filed by lenders than Chicago condo projects by other developers, according to Crain's Chicago Business. A June 19 Crain's article looked at 76 condo projects launched there since 2001. Crain's partially attributed the high rate to American Invsco incentive programs that promised rental income to investors.
Mackenzie also told people at the Meridian meeting that in the slow economy, prices at Strip hotels have fallen, making it hard for the Meridian hotel operation to compete. As a result, only about half of the 400 units available are being rented short term, he said.
But sunbathers at a Meridian swimming pool in mid-May, who mostly identified themselves as short-term guests, contradicted Mackenzie's analysis as they raved to a newspaper reporter about the Meridian's low room rates.
Another owner-resident, Kathleen Mannix, however, believes the Meridian has mismanaged the property, in part by evicting long-term renters to do improvements for the hotel operation. She also questions whether the homeowners association has violated state law in the way it selects officers and amends its operating rules.
Giunchigliani said she had received about 80 phone calls and e-mails from irate Meridian investors, who verbally attacked Mannix and pleaded for the right to cover their investments with rental income from overnight guests.
Only five of the estimated 80 were Clark County residents, she said. Most were not aware the Meridian had failed to follow county procedures to obtain hotel status before starting to rent overnight.
"I'm not trying to bankrupt these people, but you've got to play by the rules," the commissioner said.
The district attorney's office will soon file a criminal complaint that encompasses the Meridian citations, according to Pappa. "I can't speak to Mr. Rogich's intervention," Pappa said. "I think in the end people will see we are taking this very seriously."
DeSmet has two dates in Las Vegas Justice Court in connection with the citations: Aug. 19 at 9 a.m. to answer charges in the code compliance citation, and Sept. 16 at 9 a.m. for the licensing citation.
The Meridian is also on the agenda of the Clark County Planning Commission's July 15 meeting at 7 p.m. It will review a tentative map, which must be finalized and recorded for the hotel conversion to be legal.
Contact reporter Joan Whitely at jwhitely@reviewjournal.com or 702-383-0268. Contact Valerie Miller at 702-387-5286 or vmiller@lvbusinesspress.com.