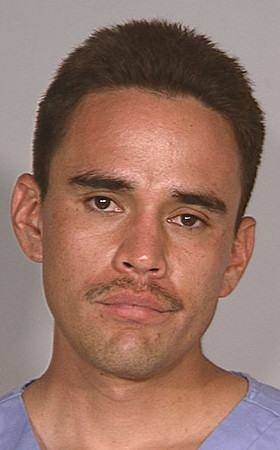 A 28-year-old man pleaded guilty to first-degree murder Tuesday for stabbing his mother to death 13 months ago.
Garrick Kenneth Brown had an extensive criminal history with Las Vegas police, including numerous arrests for drug possession, domestic violence battery and one instance of battery on a police officer. As part of the plea, he also said he suffers from mental illness.
His mental illness will be considered at his Jan. 14 sentencing hearing.
Prosecutors and Brown's attorney agreed to recommend to Judge Michelle Leavitt a sentence of life in prison with the possibility of parole after 20 years. Before handing down the sentence, Leavitt said she will review Brown's mental illness history and determine whether it should affect his sentence.
Police were called to the southwest valley home of 61-year-old Raymarie Geraldine Brown nine times in 2008 before she was stabbed to death. Five of the calls were for family disturbances. Garrick Brown also had an outstanding warrant for domestic violence battery with substantial bodily harm at the time of the incident.
Brown's mother called Las Vegas police about 10 a.m. Oct. 8, 2008. She said that her mentally ill son had attacked her.
Police arrived at the home on the 6300 block of Haleh Avenue, near Jones Boulevard and Blue Diamond Road, to find her on the floor bleeding. She later died at a local hospital.
Defense attorney Tim O'Brien said that his client was "deeply remorseful" for what he did to his mother.
Contact reporter Francis McCabe at fmccabe@reviewjournal.com or 702-380-1039.