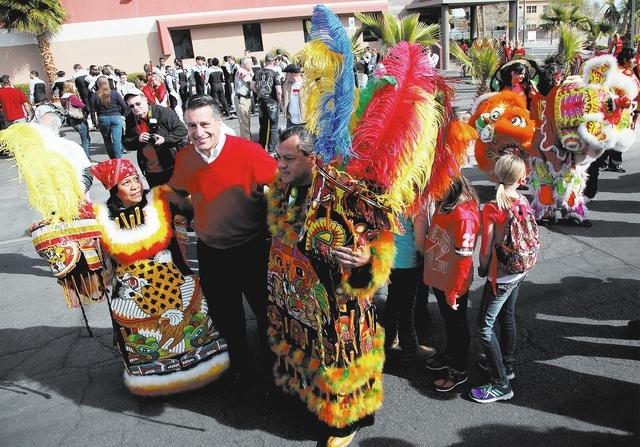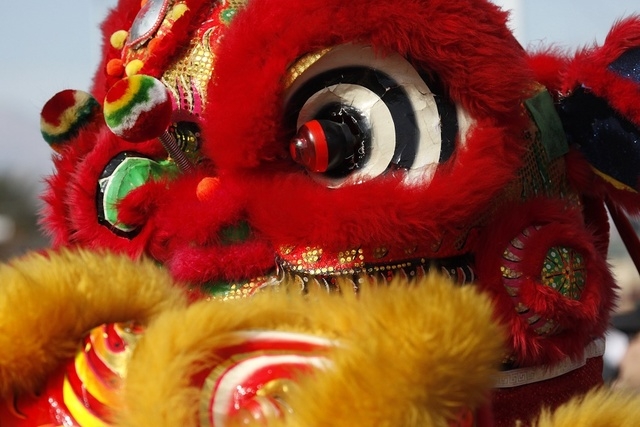 Dozens gathered downtown to bring in the year of the horse Sunday morning at the McDonald's Las Vegas Spring Festival Parade.
The parade ran on 4th Street and offered numerous schoolchildren, community groups and politicians the chance to take in the valley's diversity.
A team of cheerleaders from Jo Mackey Elementary's second through fifth grades showed their school spirit.
"I thought it was a great opportunity for them to meet and interact with other cultures," said Jo Mackey's principal, Kemala Washington.
Parade organizer Jan-Ie Low said she preferred to call the celebration a spring festival rather than Chinese New Year, because it is more international. Asian and Pacific Island communities such as China, Japan, Taiwan and several others were represented in the parade.
"You're going to see all the flavors," Low chuckled.
The decorative lanterns in the festival areas were made by children of the Clark County School District. Low said she was proud to have so many children involved.
"CCSD plays a huge part in our community," she said.
Kit Carson and Ernest May elementary schools sent cheer teams to participate in the parade. Tanaka Elementary's art club learned to sew and paint to construct a long dragon on poles. HP Elementary school did a cheer that encouraged kindness, and the marching band from Arbor View High School played a fun rendition of an Adele song.
Several politicians seized the opportunity to get some face time with potential voters, including family court judge candidate Marsha Kimble-Simms and Gov. Brian Sandoval.
"It's great the way Las Vegas celebrates diversity," Sandoval said.
Contact reporter Wesley Juhl at wjuhl@reviewjournal.com and (702) 383-0381. Follow him on Twitter @WesJuhl.