State agrees to decrease hospital admittance wait times for mentally ill detainees
February 4, 2014 - 10:48 pm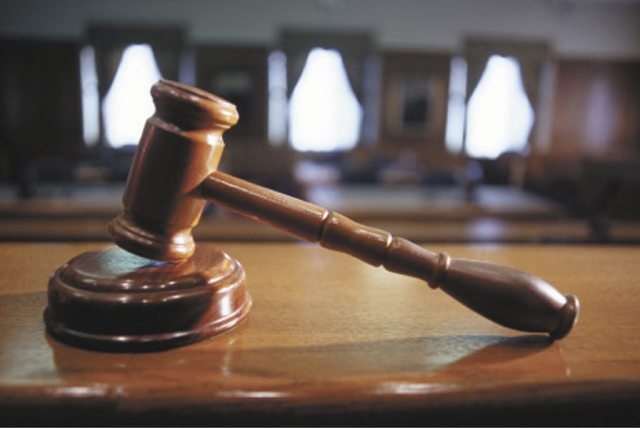 Nevada has to take the steps necessary to provide prompt treatment to mentally ill offenders in a bid to restore their competency, according to a recent settlement in a federal lawsuit.
The Clark County public defender's office filed the civil rights lawsuit against the state in 2013 when the backlog of pretrial offenders referred to the state's only maximum-security mental health facility began to grow, along with wait times for admittance, hindering case resolutions.
"It's exactly what we wanted," Clark County Deputy Public Defender Christy Craig, lead attorney in the lawsuit said on Tuesday. "We can't get any better until they build a facility in Southern Nevada."
The settlement agreement was filed on Jan. 29. Beginning March 30, the state has to provide treatment to detainees within 21 days of a court order's issue date, according to the settlement. By next January, the state should be able to provide treatment within 14 days.
By Sept. 1, 2015, patients should be receiving treatment within seven days after being ordered by the court.
Under a settlement agreement reached in 2008 for a previous lawsuit over the same issue, Lake's Crossing was supposed to admit detainees within seven days of a court order. It complied for the first few years, but in 2012 the number of court-ordered patients began to increase.
Patients had to wait weeks and even months to be admitted into the hospital last year.
State officials must provide status reports on meeting those terms to the Clark County public defender's office.
Officials at the public defender's office receive biweekly updates on the wait lists, Craig said. Clark County Detention Center detainees ordered to Lake's Crossing on Jan. 31 are scheduled to be transported for treatment at the end of March.
"That's a huge difference over where we were," said Craig, who could not provide the latest average number of detainees waiting to be transported because she was out of town.
In late 2013, there were about 49 court-ordered patients waiting for transport and the average wait time was 85 days.
The state also has to implement a plan of improvement, which includes the renovation of Stein Hospital, a closed facility on the Rawson-Neal Psychiatric Hospital campus.
Stein will have 58 beds, of which 42 will be for court-ordered detainees. The remaining 16 beds will be available for patients when Rawson-Neal is at capacity.
"The ultimate solution for the problem is Stein Hospital," said Craig, who added such a facility has been needed in Southern Nevada for at least a decade.
State officials will have to seek funding to staff the facility during the 2015 legislative session.
That improvement plan also includes a 10-bed annex expansion at Dini-Townsend, a civil psychiatric facility on the same campus as Lake's Crossing. The 10 beds, which became available last month, are for court-ordered patients.
That brings the number of beds at Lake's Crossing to 76.
Ten more beds are planned at Lake's Crossing, said Mike Willden, director of the state's Department of Health and Human Services. Officials are redeploying staff at Dini-Townsend to provide coverage and treatment of court-ordered patients.
Officials are contracting with retired staff to "help speed up treatment and reports to the court," Willden said.
Officials will evaluate the need for more beds in four to five months.
If more beds are needed beyond the planned 86 beds, officials will either use 10 beds in a remodeled building at the Southern Nevada Mental Health Services campus, or use 10 more beds in Dini-Townsend, Willden said.
Reporter Yesenia Amaro can be reached at (702) 383-0440, or yamaro@reviewjournal.com. Contact Capital Bureau reporter Sean Whaley at (775) 687-3900 or swhaley@reviewjournal.com. Follow him on Twitter at @seanw801