Task force created to fight guardianship abuse in Clark County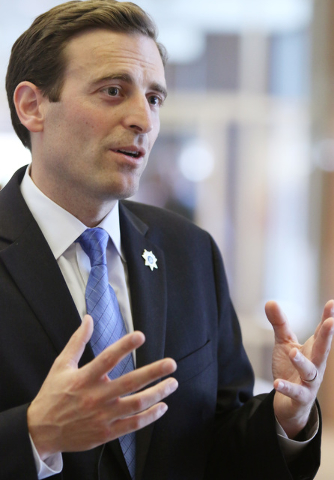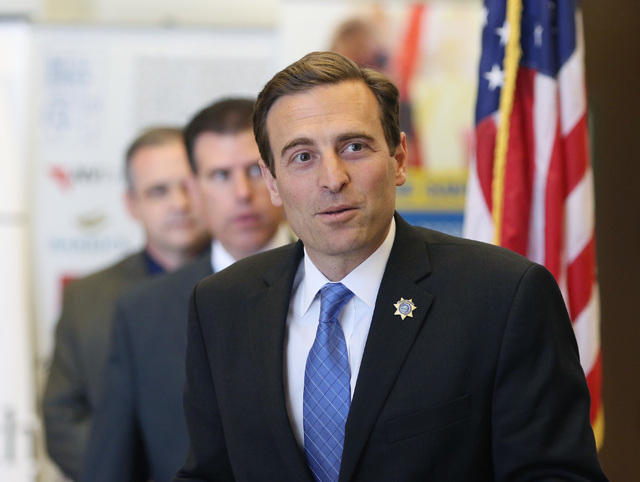 Local and state law enforcement agencies have banded together in hopes of protecting the elderly and infirm from those who want to exploit them.
Nevada Attorney General Adam Laxalt officially announced Thursday that his office has partnered with with local district attorneys and police agencies to form a multi-agency task force to better protect vulnerable people under guardianships from financial exploitation and abuse.
The initiative started quietly in the summer on the heels of a Review-Journal series highlighting the flaws of Clark County's guardianship system that oversees over 4,000 at-risk adults, who are often referred to as wards.
The series showed a lack of oversight by the courts that allowed private, for-profit guardians to skirt the system and drain wards of their freedoms and bilk their life savings, often within two or three years of becoming the guardian.
The new task force will add state resources to efforts historically handled by city and county law enforcement, including dedicating an attorney general fraud investigator to working exploitation cases alongside Las Vegas police. If a local district attorney decides to press charges, the attorney general's office has pledged to help prosecute those cases.
"The satisfaction of the victim will be slow coming, but we want to expedite that and give them solace," Sheriff Joesph Lombardo told The Associated Press. "We've learned that we have to not drag our feet."
Guardianship abuse is notoriously hard for police to investigate and for attorneys to prosecute.
Once granted guardianship by the courts, the guardians have full control over a person's life. They can access a ward's bank accounts, sell any and all property — most without even informing the courts — and even force the ward to move out of their home.
Because of that access and power, proving theft in a guardianship becomes difficult unless it is completely overt. The cases are often document-intensive and can take several months from the time police submit the case until the time charges are pressed.
Even when abuses happen, wards are rarely able to report it themselves due to their physical or mental condition.
But in the past, even when claims of abuse are made, getting police to investigate has been problematic.
Nevada Supreme Court Justice James Hardesty, who is chairing a year-long Supreme Court commission that is looking at ways to improve the state's guardianship system, said one of the most common complaints heard at commission meetings has been that law enforcement hasn't done enough to investigate guardianship abuse claims. Several have told the commission they were turned away because police said the cases were "civil matters."
"That may be true for many of the issues that have been raised by people," Hardesty said Thursday. "But certainly where the facts warrant at least an investigation, law enforcement should equip itself to do it effectively and that's what they've done."
The commission is scheduled to meet three more times before submitting its recommendations to the Supreme Court. The next meeting is 1 p.m. Friday at the Regional Justice Center.
The Associated Press contributed to this report. Contact Colton Lochhead at clochhead@reviewjournal.com or 702-383-4638. Find @ColtonLochhead on Twitter.