The scoop: Spears in Palm Desert
January 7, 2008 - 10:00 pm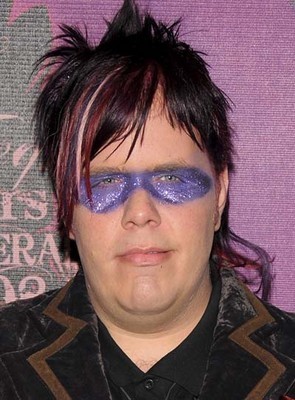 In my crazy world, you never know where the next bizarre story is coming from.
Sunday it came from the most improbable source imaginable.
My friends Denny and Melanie Dressman of Denver will not mind me saying they are not hipsters. Their favorite celebrities would be their adorably cute granddaughters.
So when my cell phone rang about 11:15 a.m., and a Colorado area code popped up, I figured it was an old friend calling with a post-mortem on the Broncos season.
Denny was calling with a celebrity sighting, certainly a first for as long as I've known him, which goes back to the Cincinnati Enquirer newsroom in 1973.
"Is it news that Britney Spears is in Palm Desert without any paparazzi?" he asked.
If it's really Britney, it certainly was big news, I said, since no one had seen her leave Cedar-Sinai Medical Center in Los Angeles, when she was taken by police after her latest meltdown.
She was walking down El Paseo, the main street in Palm Desert, holding hands with a guy who was later identified as Adnan Ghalib, a paparazzo she has been seeing. They had just had breakfast in the Daily Grill in Palm Desert.
Melanie Dressman will have plenty to tell her friends when she gets home: she was in the ladies room when Spears walked in holding a mimosa champagne flute.
After some checking with the restaurant I had an international exclusive, by several hours, thanks to my newest Eye Spies.
THE SCENE AND HEARD
"Mamma Mia!" has been extended through Jan. 4, 2009, at Mandalay Bay, the cast was told late Saturday. The show was scheduled to close this summer. Already the longest playing Broadway show on the Strip, "Mamma Mia!" marks its fifth anniversary on Feb. 13. The feature film adaptation will be released this summer, with Meryl Streep leading an all-star cast featuring Pierce Brosnan, Colin Firth, Stellan Skarsgard, Christine Baranski, Julie Walters, Amanda Seyfried and Dominic Cooper. …
I hear Phoenix Cardinals quarterback Matt Leinart had table reservations next to Kristin Cavallari at Luxor's Company American Bistro and LAX Nightclub, where she was hosting on her 21st birthday, but he never showed. He was spotted at Blush (Wynn) with teammate/punter Mitch Berger. …
Artie Lange had planned to be in Las Vegas over the weekend for the wedding of his comic sidekick Bob Levy at the Luxor chapel. But it got called off. Lange, a member of the Howard Stern show, has two shows planned at Luxor for Feb. 1, Super Bowl weekend.
MEDIA UPDATE
Radio producer Donna Lee, an inductee in the Nevada Broadcasters Association Hall of Fame, died on Friday in Las Vegas. She was the executive producer for three of Les Kincaid's food and wine shows for five years and also worked at KDWN-AM, 720.
SIGHTINGS
Celebrity blogger Perez Hilton, continuing his champagne tour and dancing on the banquettes at Privé (Planet Hollywood Resort) on Saturday night. Also there: Dr. Dean Manus of Dr. 90210 fame, who awarded one a Privé guest a complimentary breast augmentation; and Palms owner George Maloof with former Miss Nevada Katie Rees and boxer Zab Judah. … Singer John Legend, dining at Stack restaurant (The Mirage) on Saturday before heading to Jet nightclub (The Mirage). … Former baseball star Pete Rose and music mogul Suge Knight, dining separately Saturday at N9NE steakhouse (Palms). … Former NHL player Adam Oates, dining Saturday at Nove Italiano restaurant (Palms).
THE PUNCH LINE
"Four words: Mrs. Kathie Lee Letterman." — From David Letterman's Top Ten New Year's Resolutions in 1994.
Norm Clarke can be reached at (702) 383-0244 or norm@reviewjournal.com. Find additional sightings and more online at www.normclarke.com.
NORM CLARKEMORE COLUMNS