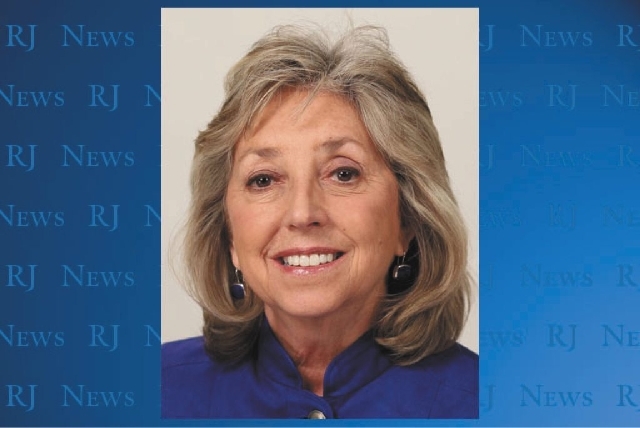 WASHINGTON — A bid by Rep. Dina Titus to boost federal spending on anti-hunger grants fell short Wednesday in the U.S. House.
Lawmakers by voice vote turned away an amendment by the Nevada Democrat that would have allocated $25 million over five years to continue Hunger-Free Community grants distributed by the Department of Agriculture.
The amendment also directed the Commodity Credit Corporations, the government's farm financing arm, to make available $75 million over five years to support the program.
The action took place as the House debated a farm bill that sets policies for agriculture programs and food stamps. The community grants expire later this year unless they are renewed.
During a short debate on her amendment, Titus said the grants have helped cities develop cost-sharing partnerships with private companies to identify pockets of hunger and distribute food to them.
"It's morally unacceptable to allow children to go hungry in the wealthiest country in the world," she said.
But leaders from both parties spoke against it. While saying he was supportive of efforts to fight hunger, Rep. Michael Conaway, R-Texas, a farm subcommittee chairman, suggested the grant program was duplicative and too small to have an effect. It has provided money to 14 communities in eight states, including New York City.
"We must look at programs that are effective on a big enough scale to have a really big impact, and this is a program that, while perhaps impactful on a few very small communities and small issues, it will not affect hunger widely across this country," he said.
Leaders also said they did not like that Titus proposed to pay for her amendment by cutting spending on the government's Market Access Program, which helps companies sell food products overseas.
Conaway said the marketing effort has worked to boost U.S. exports.
Rep. Collin Peterson, D-Minn., the top Democrat on the House Agriculture Committee, also opposed the amendment. He told Titus there is a chance it could be revived when the House and Senate meet later in conference committee to form a final bill.