Two men critically burned in Henderson plane crash — PHOTOS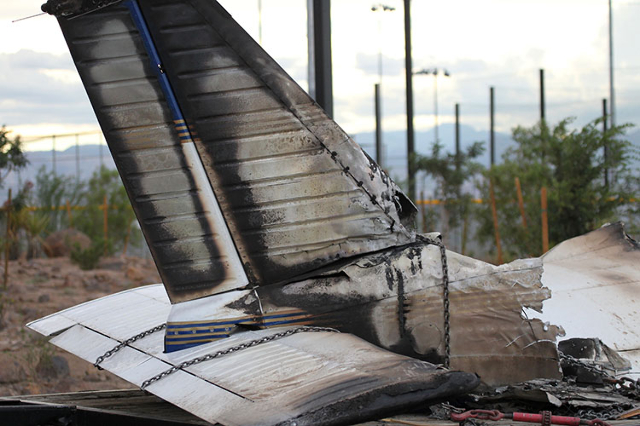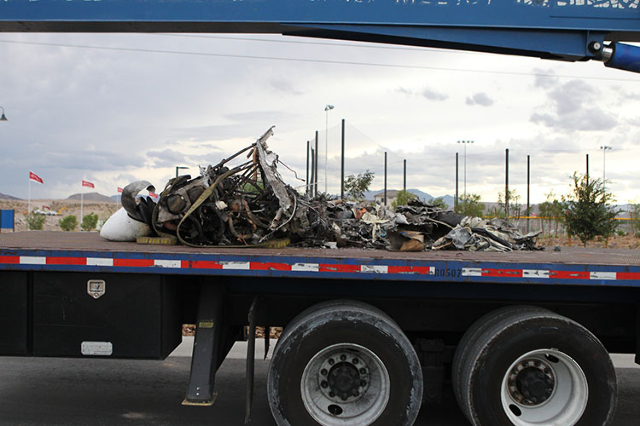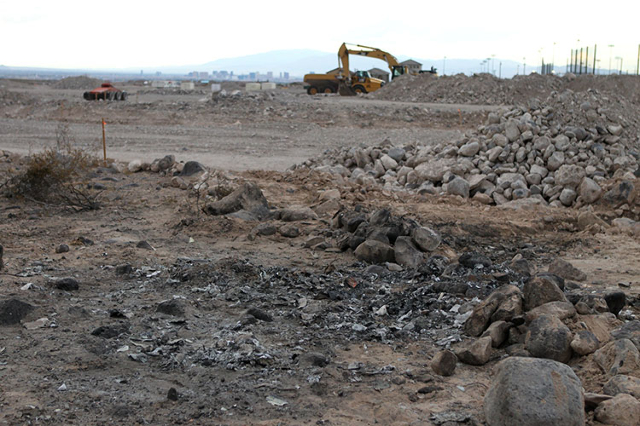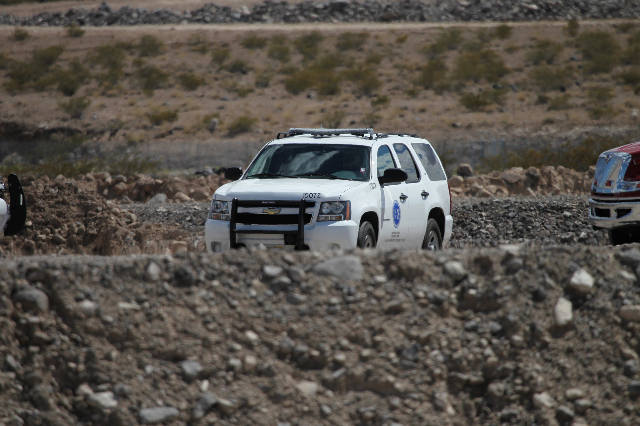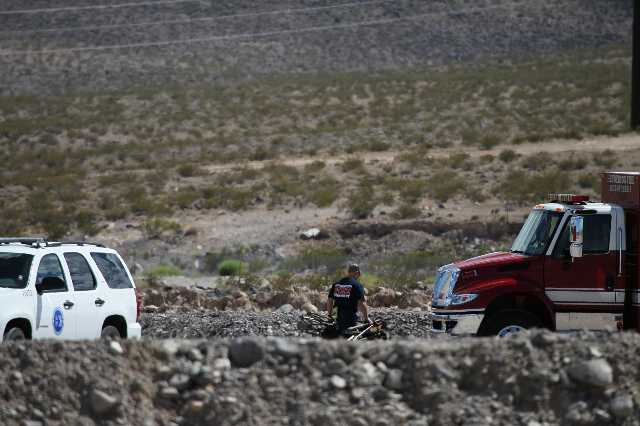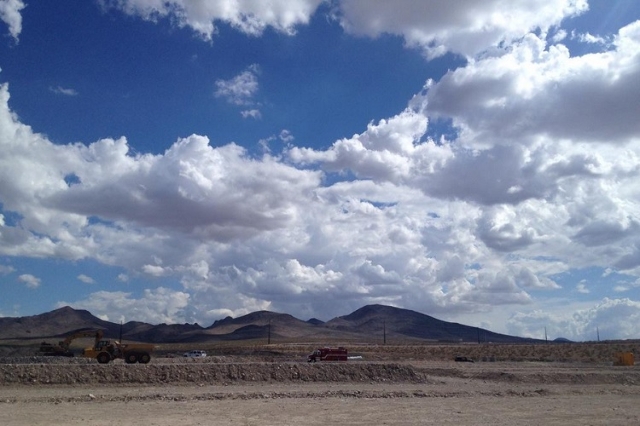 Four people were taken to the hospital after their plane crashed in the southeast valley, officials say.
The aircraft went down after catching fire at 1:20 Sunday afternoon, in a desert area about three miles southeast of Anthem, near the Inspirada community, after departing from the Henderson Executive Airport, city spokeswoman Kathleen Richards said.
It was bound for Southern California, Department of Aviation spokesman Paul Bobson said.
All four passengers were transported to University Medical Center, Richards said. Two of them suffered critical burns, and two have nonlife-threatening injuries.
The plane, a fixed-wing single engine Piper, was registered to Jody Stuckey, according to the FAA. The plane registration lists an address in Virginia City, Va., but Stuckey's FAA pilot certification lists an address in San Diego.
In 2013, news media in Illinois reported that Stuckey completed U.S. Navy basic training at Recruit Training Command in Great Lakes, Ill. —
Carmine Buonanno, who works at the model homes nearby, said he saw the whole thing.
From the beginning, the plane had trouble getting altitude, he said. "It looked like it was a hundred years old."
The FAA registration lists the plane as being manufactured in 1976.
After looking away for five seconds, Buonanno says he turned to the sky and saw the tail of the plane up in the air before it ultimately hit the ground.
Buonanno immediately headed toward the crash, he said. Four people, he described as males in their mid-to-late twenties, emerged from the wreckage and were "walking hard" away from the scene.
About a minute later, he heard the plane explode and saw a plume of black smoke from what he estimated to be 75 to 100 yards away.
"They missed death by about a minute and a half."
Another witness, who identified himself only as "John," said he did not see the plane crash, but noticed the smoke right away.
After hearing it was a downed plane, he said he drove as close as he could to the crash without hesitation, then ran the remainder of the distance to the four male passengers.
"All I thought about was helping them."
John described the condition of the passengers, "their skin was melting off them," he said, prompting him to cool the men with his wet t-shirt and by pouring water on them.
"One kid was shouting he was on fire."
The identities of the passengers have not been released.
The FAA and NTSB are investigating, and the cause of the crash has not been determined, FAA spokesman Ian Gregor wrote in an email.
This is a breaking news story. Check back here for details.
Review-Journal photographer Erik Verduzco contributed to this report.
Contact reporter Wesley Juhl at wjuhl@reviewjournal.com or 702-383-0391. Follow @WesJuhl on Twitter. Contact reporter Kimberly De La Cruz at kdelacruz@reviewjournal.com or 702-383-0381. Find @KimberlyinLV on Twitter.