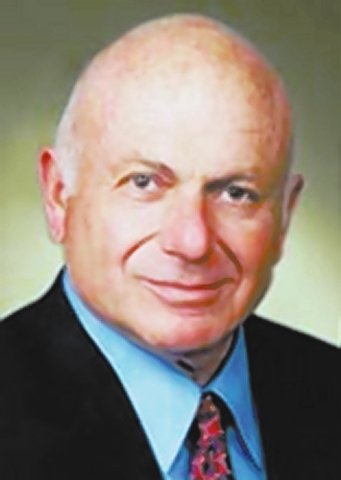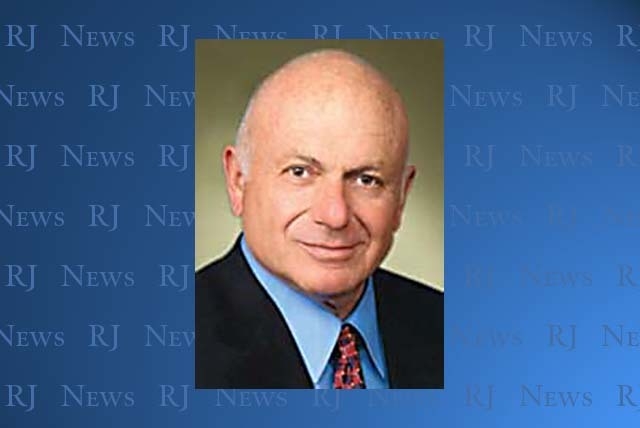 Dr. Anthony Marlon, one of nine candidates for seats on Clark County's new board for the University Medical Center, has a checkered past with a 1991 misdemeanor conviction for providing false information tied to a healthcare contract for federal employees in Nevada, congressional hearing records show.
Marlon was sentenced to two years of probation and fined $25,000 in connection with the case, which is tied to Sierra Health Services, a company Marlon started in 1984, records show. The company also had to pay about $434,000 back to the federal government for overcharges, which happened when Marlon was its chief executive officer, records show.
Marlon's conviction is absent from federal court records, but the conviction's details remain referenced in a publicly available congressional hearing from 1998.
Clark County commissioners will vote Dec. 3 on a recommendation to name Marlon and a slate of eight other candidates to guide the public hospital's future as a nine-member board. That recommendation was sent to commissioners Monday.
Marlon, whose aide said he is out of the country, didn't respond Tuesday to an emailed request for comment.
Commissioners decided in November to form a governing board for the hospital after hiring a consultant to plan the process. The goal is for the county to have a dedicated board with a broad delegation of powers, which includes approving contracts and making budget recommendations.
COMMENTS ELUSIVE
The county's consultant, Larry Gage, who put the recommendation together with help from a five-member nominating committee, was unavailable for comment Tuesday.
Marlon also was one of the five people selected to be on the committee charged with picking candidates for the new board.
Neither Marlon nor Gage were available to comment on the process of how Marlon was picked and vetted for a seat on the new board while he also served on the same committee that reviewed applications from prospective board members. Marlon also is the only doctor on the list of nine candidates.
"The dedication and hard work of this committee has presented a historic opportunity for the County Commission to appoint a dedicated governing board for UMC," Gage said in a statement Monday. "The slate of nominees they have selected is composed of distinguished county residents with a broad diversity of background, skills and experience."
It's not Marlon's first time to be tapped by county officials for efforts to guide the hospital. Marlon also was selected by the county for its former advisory board for UMC. He chaired that board, which the county scrapped in 2012. In appointing board members to that body on Sept. 22, 2010, commissioners approved Marlon with a unanimous vote.
Marlon has strong ties to UMC that predate his run-in with the federal government. Before starting Sierra Health Services in 1984, Marlon was the chief of cardiology at UMC. He's also the president and founder of the Tony and Renee Marlon Charitable Foundation, which has raised more than $1.7 million in annual grants. In 2005, $500,000 went from his foundation to the hospital's foundation.
But in the years immediately following his federal conviction in Nevada, the case dogged Marlon's business dealings.
'SOME CONCERN'
When the U.S. House Committee on Appropriations' Subcommittee on National Security gathered on March 18, 1998, to discuss defense spending, Marlon's company and its $1.3 billion contract got plenty of attention.
Rep. David Hobson, an Ohio Republican, said at the hearing there was "some concern" about the recent award of the contract. The congressman went on to say that the U.S. attorney's office in Las Vegas had determined Marlon made false, misleading statements to the government. That case was in connection with his company's contract to provide health care coverage to federal employees.
In outlining his concerns, Hobson noted that Marlon, the company's chairman, was already convicted in connection with a federal contract, yet his company went on to receive a $1.3 billion contract through the Department of Defense.
"Number one, does this concern you?" Hobson said, according to a transcript. "Is it consistent with administration efforts to crack down on health care and Medicare fraud? And why should the DOD award a $1.3 billion contract to a company that has been convicted of defrauding the federal government?"
That contract in question had gone to Sierra Military Health Services, which was affiliated with Sierra Health Services, the parent company. Records from the hearing show the federal attorneys decided that the conviction couldn't be considered when selecting a bidder.
Problems with Sierra were first uncovered in 1988, during a routine federal audit of the company and its contract to provide health care coverage to federal employees in Nevada. That audit found about $515,000 in questionable HMO charges.
An investigation by the U.S. attorney's office ended with Marlon agreeing to plead guilty to a misdemeanor offense of providing false information to the Office of Personnel Management about the rates that were set in the federal contract, according to the hearing.
Besides the two years of probation and $25,000 fine, Sierra Health Services also sanctioned Marlon and he relinquished six months of compensation, about $175,000, congressional records and Review-Journal archives show.
As part of the agreement, Sierra Health Services paid the federal government about $434,000 in overcharges and also agreed to provide free medical services valued at $500,000 for the indigent and uninsured in the Las Vegas area.
In the end, the federal government still did business with Marlon's company, even after his conviction. In 1997, Sierra started providing services under Nevada's Managed Medicaid Program, following a determination from the federal Office of the Inspector General of the Department of Health and Human Services that the 1991 plea doesn't legally prevent government contracts.
CONSEQUENCES
Marlon left his position as chief executive officer and chairman at Sierra in 2008, the same year UnitedHealth Group acquired the company.
Marlon's medical licensing records show that the Nevada Board of Medical Examiners issued him a written reprimand in 1991 in connection with the case.
In Arizona, where he also had held a license, that state's medical board censured him and fined him $2,500 for "unprofessional conduct," records show. His Arizona medical license expired in 2001, and he remains licensed in Nevada.
In Florida, the conviction attracted the attention of state officials in 1997. The Florida Agency for Health Care Administration decided against allowing a Medicaid HMO contract involving Marlon's company and a Miami-based firm, according to a Jan. 28, 1997, account in the Sun-Sentinel of Fort Lauderdale, Fla.
State officials at the time, cited as the basis of their rejection a Florida law that prohibits a Medicaid HMO contract with any company with an officer who owns more than 5 percent of the stock and is guilty of a crime that "directly relates to the provision of health services on a prepaid or fix-sum basis," according to the account.
At the time, the Florida agency said that was the first time that law was cited for the decision.
Contact reporter Ben Botkin at bbotkin@reviewjournal.com or 702-405-9781. Follow him on Twitter @BenBotkin1.