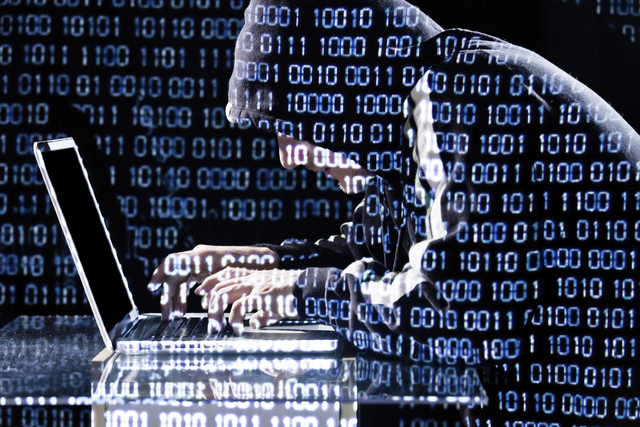 A break in a worldwide identity theft and racketeering scheme that caused more than $50.5 million in losses came with a counterfeit credit card arrest in Henderson, according to testimony Tuesday in federal court.
Former U.S. Secret Service agent Michael Adams took the stand and laid out how he accessed the inner workings of the Carder.su organization, described by the federal government as a Russian-led cybercrime syndicate with more than 7,800 members.
Adams assumed the online nickname of the man who used the phony credit card at the Whole Foods in Henderson in March 2007, he said. As "Celtic," Adams began a 4½-year investigation that included chats, emails and money wires with those who used Carder.su's websites. Those sites were a marketplace, the government alleges, where thieves bought and sold fake driver's licenses and credit cards, stolen identity information and learned or taught others criminal maneuvers.
The sites had secure logins — ironic for organizations that steal identifying information — and rules aimed at keeping the trade going while also keeping it secret, Adams said. The organization developed a verification process for sellers of stolen information that included being vouched for by members.
Punishments included giving negative profile reviews, deleting account information or making the identities of online buyers or sellers public, said Adams, now an agent with U.S. Homeland Security Investigations.
Adams eventually began working undercover as a vendor in the group, selling fake driver's licenses from Nevada, Virginia, Georgia, Illinois, New York and Tennessee. Evidence presented by the U.S. Attorney's Office presented Tuesday included emails between Adams, as Celtic, and David Camez, 22, of Phoenix, who is on trial this week. Adams said Camez bought a fake Nevada license in 2009.
Camez's Las Vegas attorney Chris Rasmussen and federal prosecutors agreed to the stipulation that Camez used the online nicknames "Bad Man" or "Doctorsex." But Camez is merely a small player in a big case, Rasmussen said.
Two men identified by authorities as Carder.su's leaders, Konstantin Lopatin and Roman Zolotarev, named in an indictment by online nicknames "Graf" and "Admin," respectively, and a third leader, identified only by his nickname Maxxtro, are still at large. Eight defendants have pleaded guilty, and others are awaiting trial in February.
The term "carder" is used within the criminal world to describe someone who deals in unlawfully obtained financial information over the Internet to commit acts of fraud.
Camez's co-defendant Alexander Kostyukov, 29, of Miami, pleaded guilty in November to one count of participation in a racketeering organization, one count of conspiracy to engage in a racketeering organization, and three counts of trafficking in and production of false identification documents.
Adams is expected to continue testifying today, and the trial, before Judge Andrew Gordon, should wrap next week. It's considered the first time federal prosecutors have used racketeering statutes to go after a cybercrime syndicate.
Rasmussen raised a concern with Gordon after he saw a juror sitting next to members of the media Tuesday outside the Lloyd D. George U.S. Courthouse.
The members told Rasmussen they were discussing the Carder.su case. Gordon questioned the juror, who said he was only there for a smoke break, and that is where the journalists were congregated.
He said he overheard them talking about the case but that they didn't say anything he hadn't heard during testimony.
The juror told the judge he could still hear the case impartially. Lawyers for the prosecution and defense agreed the juror could stay on.
Contact reporter Adam Kealoha Causey at acausey@reviewjournal.com or 702-383-0361. Follow on Twitter @akcausey.