UNLV students face fee increases
December 15, 2013 - 7:23 pm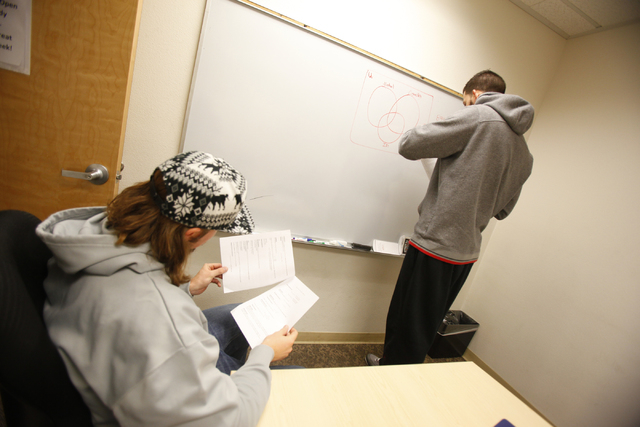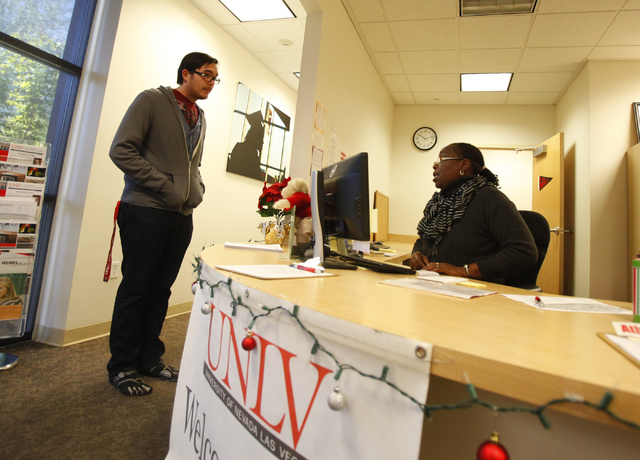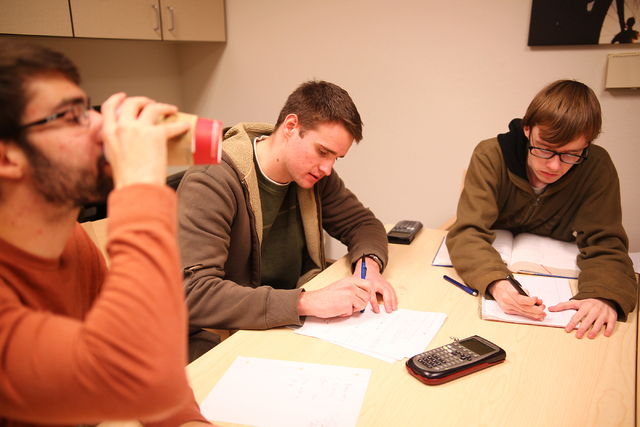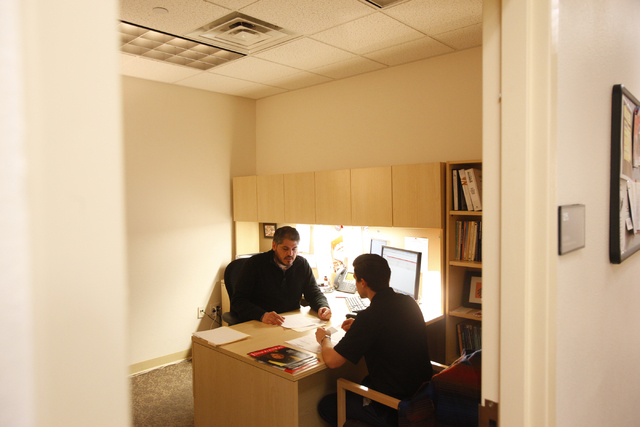 UNLV freshman Chanhee Shin doesn't use the school's Academic Success Center and isn't happy about having to pay more next year so it can expand its services.
"I'm usually just using the Internet — that's what I use to find answers," the 18-year-old computer science major said last week. "I don't want to pay more money. It's just an inconvenience."
All undergraduate students enrolled at the University of Nevada, Las Vegas will face a $25 academic success initiative fee beginning next fall. The new fee replaces the $1 per credit student support activities undergraduate fee and was among various fees recently approved by the state's Board of Regents. The University of Nevada, Reno has a similar $25 fee in place.
Students in the UNLV Howard R. Hughes College of Engineering also will have to absorb a $40 per credit fee for upper division courses. Engineering graduate students will have to pay a $20 per credit fee.
Students in the graphic design and media degree program will have to pay a $156.75 fee for upper division courses.
Officials say the fees are needed to generate more funding to expand student services.
Ann McDonough, dean of UNLV's Academic Success Center, said some students are being turned away from the tutoring locations because they are crowded, with some students waiting weeks to receive assistance.
"We are seeing such an influx of students," she said. "It's a challenge to keep up with everything. Our goal is not to turn anybody away."
The $1 per credit student fee was generating about $700,000 a year, McDonough said. The flat $25 fee in the fall and spring semesters will increase that amount by about $505,000. It is expected to generate approximately $1.2 million a year.
Those fees support and will help expand services, including the tutoring program and an academic success coach program.
The additional revenue also will help increase the number of spots available in the school's Summer Bridge Program, which provides students with math remediation, McDonough said.
About 2,500 students were identified for the Summer Bridge program, but the school only had space for 400 this past summer and 100 in the fall. Officials hope to increase the slots to 500 in the summer and 200 in the fall.
The majority of the funding will be used to hire more student employees to expand services, she said. The center employs about 100 undergraduate and graduate students now and wants to almost double the number.
What's driving the need for such support services?
"Students are coming out of high school needing a better handle for standards for college-level work," McDonough said. Continuing students also delay taking math and struggle with writing. Others simply have test-taking phobia.
UNLV junior and nursing major Jazmine Hammock said it's been a while since she last used the Academic Success Center, but the small group review sessions with a tutor are helpful. "The tutors will recap what your professors went over in a 200-plus student classroom," she said. "That's great."
Undergraduate engineering students will get hit twice with fees. The College of Engineering next fall will eliminate lab fees for upper division courses, but a $40 per credit fee for upper division courses will go into effect, said Rama Venkat, interim dean of the college.
A $20 per credit fee also will be charged for College of Engineering graduate courses. Lab fees for freshmen and sophomores, which can range from $50 to $150, will remain in place. Not all courses have a lab fee.
Typically, engineering students take about 24 upper division engineering credits in each of the last two years of the undergraduate program. That would translate to an additional $960 cost per year for upper division students.
UNLV freshman John Caoagas, who is majoring in computer science and will be affected by the $40 per credit fee for upper division engineering courses, said he's going to have to work more hours to help pay for school. He already works 32 hours a week.
"It's going to be difficult," he said.
The lab fees were not generating enough funding, Venkat said. He didn't know how much money will be generated by the new approved fees. That will depend on enrollment.
But about 50 percent of the new funding will be used to renovate labs, some 15 percent will go toward financial aid, and the rest will be used to expand tutoring services, he said.
With the additional funding, the college will also hire a career and internship officer, he said.
"The money would be used for students only," he said.
Reporter Yesenia Amaro can be reached at (702) 383-0440, or yamaro@reviewjournal.com.