Utah man pleads not guilty to Brian Head wildfire charges
October 11, 2017 - 9:39 am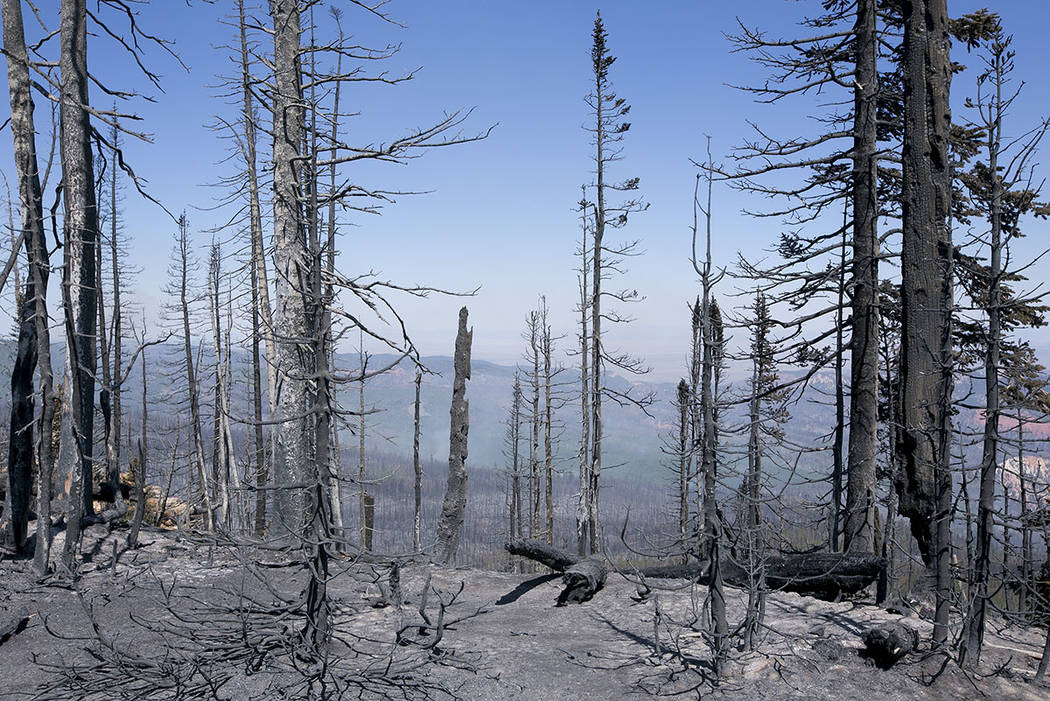 ST. GEORGE, Utah — A Utah man is pleading not guilty to criminal charges in a massive Utah wildfire near Brian Head that destroyed 13 homes and cost some $40 million to fight.
Court records show Robert Ray Lyman entered the plea Tuesday to misdemeanor reckless burning and burning without a permit counts filed in the fire that torched more than 100 square miles this summer.
Authorities say the fire that forced some 1,500 people to evacuate was started by weed burning at a cabin near the southern Utah ski town of Brian Head, a popular getaway for Las Vegas residents.
A lawyer for the 61-year-old Lyman has questioned the evidence for the charges. Attorney Andrew Deiss has said his client is a former high school basketball coach who fully cooperated with the investigation.