Vegas airport protects travelers from naked supermodel
December 19, 2014 - 7:45 pm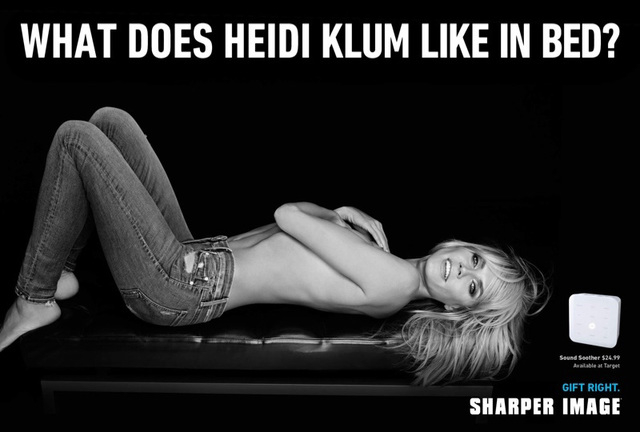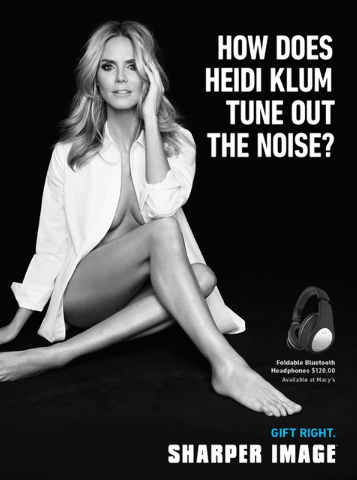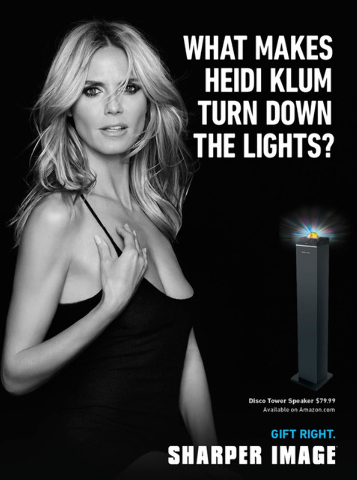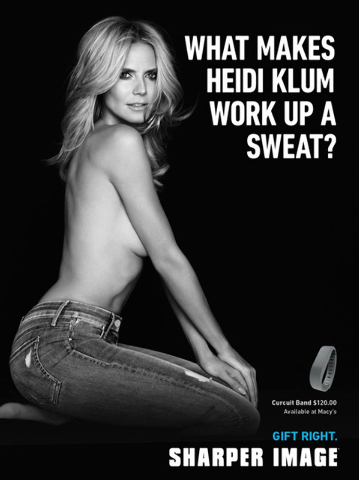 Visitors may see a lot of things in Las Vegas, but Heidi Klum's naked body on the walls of McCarran International Airport won't be one of them.
Electronics company Sharper Image submitted five ads featuring a barely-clad — and sometimes unclad — Klum to Alliance Airport Advertising, a Las Vegas-based company that manages McCarran's indoor billboard promotions, according to airport spokeswoman Christine Crews.
The ads were submitted Dec. 17 and rejected the same day because they didn't meet county codes for advertisements, Crews said. Sharper Image's advertising firm, Iconix Brand Group, submitted edited proofs to Alliance on Thursday, and all five ads were approved to run in the time frame the company requested, from Jan. 3 to Jan. 9.
The first set of ads violated county codes that prohibit "the showing of the female breast with less than a fully opaque covering or any portion thereof below the nipple," according to Yahoo celebrity news.
"We are shocked that the Sharper Image ads featuring Heidi Klum have been banned in Las Vegas — of all places," Dari Marder, the Chief Marketing Officer of Iconix Brand Group told Yahoo. "We believe the campaign is tasteful, beautiful, and while sexy, not inappropriate in any way."
Though the rejection of the Klum ads has created a stir in the media — and a nice bit of just-in-time-for-the-holidays publicity for Sharper Image's "Gift Right" campaign — Crews said it's not usual for a back-and-forth like this when it comes to advertising in airports and other public spaces.
"While we are in Las Vegas, there are families that come through the airport and there are children that come through the airport," she said. "County codes are in place to serve the interests of everyone."
Contact Kimber Laux at klaux@reviewjournal.com or 702-383-0381. Find her on Twitter: @lauxkimber.