Vegas Cubans speak out on improved U.S. relations with island nation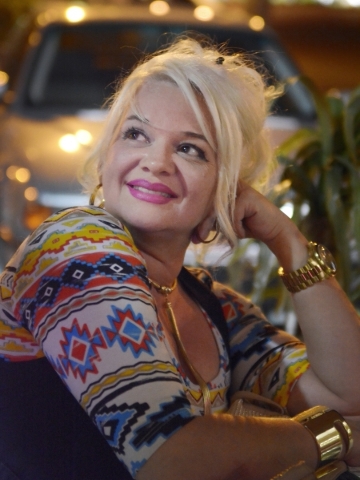 The launch of improved U.S. relations with Cuba is stirring the emotions of Cuban-Americans living in Las Vegas.
Although some of them are in favor of the new agreements, which include greater lenience for Americans to travel and buy goods from the island, most of the two dozen Cubans interviewed by the Review-Journal opposed the two countries re-establishing diplomatic and trade relations.
"What's being done is not in the best interests of the people, it's for the best of the Cuban government," said Frank Figueredo, who immigrated to the United States from Havana in 1999. "That government has done absolutely nothing to provide a better way of life for them.
Figueredo, who came to Las Vegas when he was 23 years old, said economic benefits from improved relations will further empower Cuba's communist leadership to exploit people living on the island.
"The new business and trade is going to make the communists even richer," he said.
Since the Cuban Revolution of the 1950s brought Fidel and Raul Castro to power, Cuba's government has dominated the lives of its citizens, Figueredo said. As the party nears 60 years of rule over the island nation, its population of about 12 million continues to suffer, he said.
Cuba ranks 177th of 178 countries, ahead of only North Korea, in the Heritage Foundation'€™s 2015 Index of Economic Freedom. Cuba is also ranked 21st of 22 of the lowest-rated Latin American countries in the 2015 World Democracy Audit, just ahead of Venezuela.
In its most recent overview of the country, Human Rights Watch said the country "continues to repress individuals and groups who criticize the government or call for basic human rights," using "beatings, public acts of shaming, termination of employment, and threats of long-term imprisonment" to intimidate citizens.
"We're talking about the rights of human beings," Figueredo said. "If the government is not going to change any laws on the island, I can't agree with that."
Sergio Perez, 49, who owns Florida Cafe restaurant in central Las Vegas Valley, doubts new American business in Cuba will translate into prosperity for its citizens.
Perez, who left Cuba for Las Vegas 25 years ago, said that country's lucrative trade agreements with Canada, China and Venezuela, among other countries, still hasn't trickled down to its people.
"Cuba has money, but government takes away everything from the people," he said. "There's hunger, there's need. You just can't support communism."
Not all Cubans living in the valley were completely opposed to the idea of new trade.
Roberto Cruz-Gonzalez, 47, said although he wished the people of Cuba had more freedom, any potential for economic growth will only benefit them.
"For me, all of this is good," said Cruz-Gonzalez, who owns Cafe El Mundo Cubano restaurant in the central valley. "It's not perfect, but anything helps."
Cruz-Gonzalez said that while most of the older generations of Cubans range from strongly opposed to undecided on the issue, younger Cubans are more likely to be in favor of increased diplomatic relations with the United States.
Yunel Lazo, 20, moved to Las Vegas from Holguin, Cuba, in 2005, at age 10. Lazo, a graduate of Durango High School, said the agreements come at a perfect time as both Fidel Castro, 88, and Raul Castro, 84, near the end of their lives.
Lazo hopes that by mending relations with Cuba now, the United States can help bring about a more democratic future for the nation.
"This government is going to be out very soon, the leaders are very old," Lazo said in his native Spanish. "When it's time to replace the Castros, I hope the United States can help bring more democracy to Cuba."
Jose Martinez, 19, a fellow Durango graduate, agrees.
"You have to start somewhere," he said. "Better sooner than later."
But while Cruz-Gonzalez, Lazo and Martinez haven't been back to their home country in more than eight years, Figueredo said he visits often, most recently in 2013.
"Last time I was crying because the destruction is inhumane, it's terrible," he said. "Every time I go back there it's worse."
More than 1.8 million Cubans were in the United States as of 2010, according to the U.S. Census Bureau, and about 20,000 lived in Clark County.
Contact Chris Kudialis at ckudialis@reviewjournal.com or 702-383-0283. Find him on Twitter: @kudialisrj.