Voters need basic data about our judges, not excuses
February 24, 2010 - 6:52 am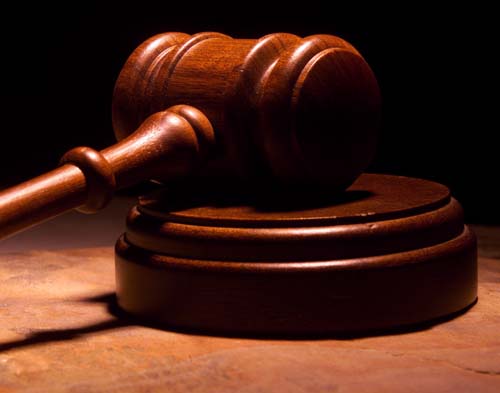 One of the things revealed during Monday's Article 6 Commission hearing is that no one is collecting basic data about judges' performances. Simple things like reversal rates, recusal rate, peremptory challenges, caseload management, number of cases handled, length of time to issue a judgment, hours worked, number of days worked at home in a terry cloth bathrobe, etc.
Professor James Richardson of UNR told the commission no one is collecting this data and it would take some money to set up a system to do so.
It is one thing to ask attorneys, jurors, litigants and court personnel their opinions of judges, but basic objective data are essential. Richardson's report stated flatly, "Note that no summary information from objective court management data are included here, but would be essential to making sound assessments in 'real' JPE (Judicial Performance Evaluations) process."
State Court Administrator Ronald Titus later told the panel it is complicated to set up such a data system and there is no money available to do so. He also suggested such data would be considered "personnel information," which in bureaucrat-speak is confidential.
I don't think so. Personnel are the little people, not the elected judges.
Oh, there are all sorts of excuses about how the numbers would confuse the poor, simple voters who don't understand that some judges handle different kinds of cases and some reversals are not the judge's fault because … blah, blah. That's what asterisks are for.
Whether the courts ever get around to a full-fledged evaluation program, and there are strong arguments against such "official" evaluations, providing basic information should be a no-brainer. The Supreme Court should start the process now.
As the <The Institute for the Advancement of the American Legal System said in a 2006 report:
"Transparency is the fundamental goal of judicial evaluations, both with respect to the process used to evaluate each judge and the results of each evaluation. Several states have satisfied this principle, by transmitting comprehensive information about each judge's evaluation to the public. Some jurisdictions, however, have chosen to keep evaluations entirely confidential, or have disseminated only general, court-wide results to the public, without providing any information on individual judges.
"Under no circumstances should evaluation results always be kept confidential. Failure to provide evaluation results to the public is a missed opportunity to educate voters about the proper criteria for evaluating judges, as well as a failed occasion to praise excellent judges and hold less-than-excellent judges accountable. Furthermore, in the absence of official performance evaluations, the public is apt to rely on less comprehensive substitutes such as bar polls or judge rankings."