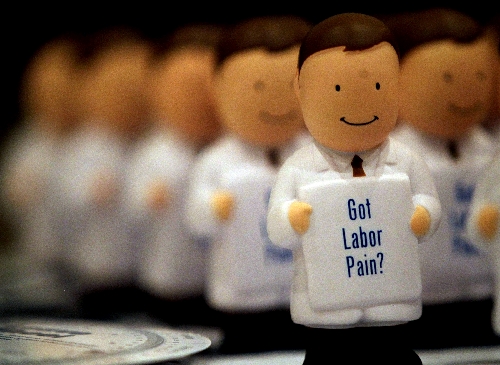 New driving laws can be hard to get used to, even for those who write and pass them.
State Sen. Sheila Leslie, D-Reno, was in the midst of telephone interview with a reporter on Wednesday when she suddenly stopped herself with a chuckle.
"You know what?" she said. "I'm in my car, and I'm on my phone. I've got to go."
HENRY BREAN
While discussing the Nevada State Museum's opening Oct. 28, director David Millman pointed out the new 70,000-square-foot facility at the Springs Preserve includes a 3-to-1 ratio of bathroom stalls for women and men.
"We have arrived at the modern age," Millman said.
KRISTI JOURDAN
A certain silver-haired local newsman was described but not named in a recent Review-Journal story about a meeting in Rachel regarding Area 51.
The silver-haired local newsman retaliated in his CityLife column last week with an unwarranted attack on all newspaper reporters for the way they describe the silvery hair of silver-haired newsmen.
This affront cannot go unchallenged.
The Week in Review staff stands behind the newsman-hair-based reporting of this newspaper and all other responsible media outlets. Without exception, our reporting on newsman hair has been fair and accurate in respect to both color and texture. Any suggestion to the contrary is baseless and irresponsible.
WEEK IN REVIEW STAFF
In his previous life with Denver's Rocky Mountain News, the R-J's Norm Clarke ran afoul of legendary Oakland Raiders owner Al Davis through no fault of his own.
Orange County Register sports columnist Mark Whicker told the tale in a recent remembrance of Davis, who died Oct. 8 at 82.
Davis apparently spotted Norm and his trademark eye patch in the press box at Mile High Stadium in 1990. Only Davis didn't know the patch was worn out of necessity. He assumed Norm was making fun of the Raiders' logo.
"Who is that (fellow)?" Davis sputtered in language Whicker thoughtfully cleaned up for publication in a family newspaper. "What the (heck) is that (fellow) doing?"
HENRY BREAN