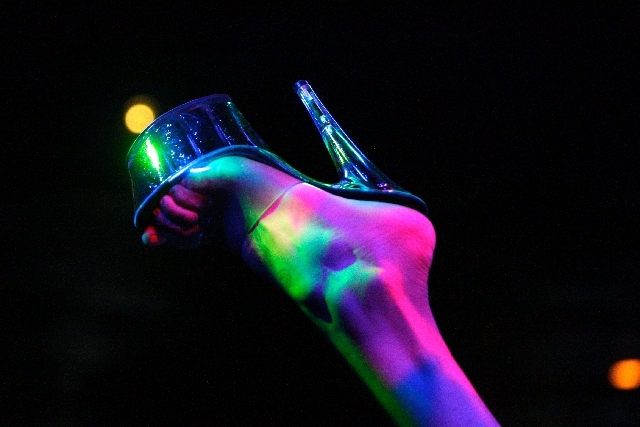 The Oracle of Omaha is about to become the Lighter of Las Vegas.
Respected Nebraska billionaire Warren Buffett's Iowa-based MidAmerican Energy Holdings Co. announced plans Wednesday to buy NV Energy in a $10 billion deal.
MidAmerican, which already owns a renewables division, a transmission business and the Kern River Gas Transmission Co., plans to leave NV Energy's executives in place.
The boards of both companies unanimously approved the deal at 1:01 p.m. Wednesday.
The move kicked off a flurry of analysis on how — or whether — the deal would affect the state's power markets and consumers.
Monday
Driver card bill passed
A bill allowing people who are not in the country legally to acquire driver authorization cards was signed by Gov. Brian Sandoval on Friday.
The Assembly voted 30-9 on Monday to approve Senate Bill 303, which requires residents living illegally in Nevada to pass a driving test before they can acquire a card.
Nevada followed Utah, New Mexico and two other states that allow people who are not in the United States legally to drive.
Tuesday
In trouble before
A county official arrested on child prostitution charges was fired from a previous law enforcement job 20 years earlier, also for inappropriate contact with minors, the Review-Journal learned.
Donald Coburn, then 25, was fired from the White Pine County Sheriff's Office and pleaded guilty to misdemeanor charges of furnishing alcohol to a minor and annoying a minor.
On May 25, Coburn, now 46 and head code enforcement officer for Clark County's Animal Control division, was arrested on charges related to soliciting or engaging in child prostitution. He has been placed on administrative leave from his county job.
Wednesday
Whittemore convicted
Harvey Whittemore, once a high-powered lobbyist who became a fixture in Nevada politics, was convicted of unlawfully funneling more than $133,000 in campaign contributions to U.S. Senate Majority Leader Harry Reid.
A federal jury found Whittemore guilty of three felony counts but deadlocked on a fourth count.
He will remain free on his own recognizance until his sentencing, set for Sept. 23.
Thursday
Fast car, fake wife?
Las Vegas Township constable's deputy Allison Lear, granddaughter of Learjet inventor William "Bill" Lear, was arrested in connection with what police called a scheme to forge marriage documents and take control of her dead boyfriend's estate.
Alexander Djordjevic died on June 26, 2010, when he crashed his race car during a road race near Virginia City.
Lear was charged with forgery and perjury after police said marriage documents from five days before the crash were determined to be falsified.
Friday
Officers punished
Police officers involved in the 2011 death of Stanley Gibson have received the most severe penalties for a police shooting in Metropolitan Police Department history.
Officer Jesus Arevalo, who fired the fatal shots from his AR-15 rifle, will be fired pending an appeal.
Lt. David Dockendorf, who oversaw the failed plan to extract Gibson from his pinned-in Cadillac, will be demoted two ranks, to officer.
Sgt. Michael Hnatuick, who devised the plan, will be given a 40-hour major suspension.
Clark County Sheriff Doug Gillespie handed down the punishment.
NUMBERS
3rd
Where Las Vegas ranks nationally for rising home prices, which have surged almost 21 percent since March 2012, nearly double the U.S. rate.
$233 million
What state taxation officials expect to save in a settlement with restaurants and resorts that sought tax refunds on comped meals for patrons and employees.
$3.5 million
Fees that people on house arrest have failed to pay over 10 years, according to a county audit of the Metropolitan Police Department's house arrest program.
60,000
Nevadans expected to seek a driver authorization card for people living here illegally, according to state Sen. Mo Denis, who sponsored a bill creating the card.
QUOTES
"He was determined since he was a young kid to serve."
Cynthia Martinez, while visiting the grave of her youngest son at the Southern Nevada Veterans Memorial Cemetery in Boulder City on Memorial Day. Joseph Martinez, 21, died in Iraq in 2005.
"With that, happy hour has ended."
Lt. Gov. Brian Krolicki, after the State Senate shot down a measure that would have made the high-octane Basque cocktail Picon Punch Nevada's official drink.
"They're all individuals, just like we are all individuals, and they deserve to be treated as such."
Jessica Clemens, pit bull owner, celebrating the signing of a new law that bars local governments from banning a dog or other family pet based solely on its breed.
"I still have all my teeth, so I'm pretty excited about that."
Jamie Hoffman, Las Vegas 51s outfielder, on his decision to forgo a career in hockey to play baseball.
"Being from Las Vegas is in my DNA. My children were born and raised here. So in many ways, this is a very special honor."
Andre Agassi, who was inducted Friday into the Southern Nevada Sports Hall of Fame. The tennis great and philanthropist said Las Vegas played a key role in his success, especially when it came to outlasting opponents in tournaments played in other hot places such as Australia and Florida.
"People say when you hit your nose, you see stars. I saw the whole universe."
Dale Devitt, UNLV professor, recalling the time he fell and broke his nose in three places while hiking in the mountains with a load of equipment for climate change research.