September 4, 2011 - 12:59 am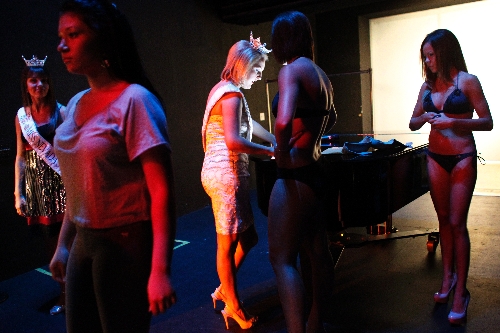 A longtime Republican political operative could be headed to prison in connection with a long-running federal investigation of Las Vegas Valley homeowners associations.
On Tuesday, businessman and political consultant Steve Wark pleaded guilty to a conspiracy charge for his role in an elaborate scheme to rig elections, pack the boards of homeowners associations and hand out legal work and construction contracts to select companies.
Wark, 54, also admitted receiving cash payments and an interest in a condominium at Vistana, one of the developments under investigation.
More criminal cases are expected.
Wark faces a maximum 30 years in prison and a $1 million fine, but such a sentence appears unlikely. Federal prosecutors are recommending reduced prison time for Wark in exchange for his cooperation.
Monday
Back to school
The new year began at the Clark County School District's 357 schools, as more than 300,000 students returned to their classrooms with various degrees of fanfare.
Nowhere was the attention greater than at Chaparral High School, where the district is pouring new people and resources into an almost 40-year-old institution.
The school now finds itself struggling with a 30 percent graduation rate.
Tuesday
U.S. losing Clean Race
Vice President Joe Biden told a Las Vegas audience that America is in danger of falling behind in developing renewable energy unless the nation continues to invest in innovative projects.
China is now No. 1 in the world, followed by Germany and then the United States, Biden said.
The vice president was speaking to about 750 people attending the annual National Clean Energy Summit, which was held this year at Aria.
Wednesday
One crappy job
A German man is facing federal charges after he was caught trying to board a flight at McCarran International Airport with dozens of plastic pellets filled with cocaine hidden inside his body.
According to court records, the evidence against Christopher Adiegwu was collected by eight unlucky officers over the course of several hours after medical personnel gave the man a laxative.
Thursday
Rebels launch season
They weren't expected to win and they didn't. But the Rebels did manage to cover the 35-point spread.
UNLV kicked off its football season with a daunting test: a prime-time, nationally televised game at No. 11 Wisconsin.
The Rebels wound up losing 51-17, but there were a few glimmers of hope, namely back-to-back touchdown drives in the second half.
UNLV's next game is Saturday at Washington State.
Friday
Stanford joins St. Rose
Stanford Hospital and Clinics announced a new partnership with St. Rose Dominican Hospitals to expand its neurosurgery center in Henderson.
The new affiliation, which will result in the construction of a new building across from the St. Rose Dominican Hospitals-Siena campus at the corner of St. Rose Parkway and Eastern Avenue, marks the first time Stanford has ventured out of California for a clinical collaboration.
This year, U.S. News & World Report named Stanford Hospital and Clinics one of the top 17 hospitals in America.
QUOTES
"Her face was as red as a tomato when I got there."
Mike Collins, whose 11-year-old daughter, Victoria, had to be treated for heat exhaustion and blistered feet after her school bus left her in the wrong place and she had to walk more than two miles in 108 degree heat.
"It would be nice to say that fluffy stuff like 'We're building better human beings.' We're here to graduate kids."
Dave Wilson, the new principal at Chaparral High school on the first day of classes.
"Knowing that they could stop the transportation of illegal narcotics out of the country made the assignment more bearable."
Kim Smith, from U.S. Customs and Border Protection at McCarran International Airport, talking about the eight officers assigned to monitor the bowel movements of a man arrested at the airport with pellets of cocaine hidden in his digestive tract.
"Have fun, get drunk and keep your heads up."
Instructions Army SPC. Douglas J. Green gave for his wake. The 23-year-old soldier with ties to Las Vegas was killed in Afghanistan Aug. 28.
MULTIMEDIA
lvrj.com/multimedia
■ VIDEO: Vice president speaks at clean energy summit
■ SLIDE SHOW: Wisconsin 51, UNLV 17
■ VIDEO: Back to school at UNLV
■ VIDEO: Plaza hotel-casino reopens with new look
NUMBERS
81
The number of plastic pellets filled with cocaine a German man swallowed and tried to sneak aboard a plane in Las Vegas.
0.1 percent
The rise in Las Vegas home prices during the second quarter, according to a leading national index. Hear that, everyone? Sell, sell, sell!
9,000
Homes that could be built at the intersection of Kyle Canyon Road and U.S. Highway 95 under a scaled-back version of the proposed Kyle Canyon Gateway project.
$585
The fine former Henderson City Attorney Elizabeth Quillin will pay after pleading guilty to a drunken driving charge. She avoided jail time but lost her $190,000-a-year job.