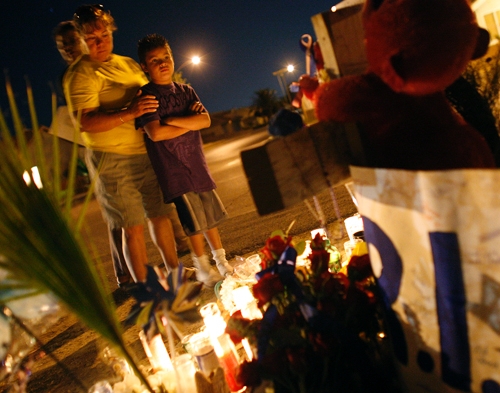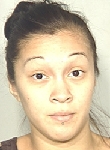 Three more suspects were arrested Tuesday in connection with the death last month of Eldorado High School teacher Timothy VanDerbosch, Las Vegas police said.
The arrests essentially wrap up a nearly three-week investigation that resulted in eight arrests. All told, six suspects face recommended charges of murder for contributing to the death of VanDerbosch.
According to a police report released Tuesday by the Clark County district attorney's office, Bridget Lugo, 20, Marisol Diaz, 16, and Daniel Carrillo, 16, face a murder charge. Diaz and Carrillo are expected to be charged as adults. Additionally, all three face charges of 10 counts of robbery with a deadly weapon and five counts of conspiracy to commit robbery.
Police on Friday arrested Marcos Coronel Castrejon, 20, Saul Favela, 19, and David F. Rosas, 19, on recommended charges of murder, as well as several counts of robbery with a deadly weapon and conspiracy to commit robbery.
In addition, two juveniles who have not been identified were arrested and charged with robbery and other crimes in connection with last month's attacks.
"We do not anticipate any additional arrests for the robbery and murder of Mr. VanDerbosch," Las Vegas police homicide Sgt. Russell Shoemaker said.
VanDerbosch, 50, was walking from his home to Eldorado High at about 5:30 a.m. on Oct. 20 when he was attacked near Washington Avenue and Betty Lane. Police believe the suspects left VanDerbosch unconscious in the street. He then was hit by a passing truck and later died at University Medical Center.
Arrest reports don't detail the role of each suspect in the robberies and beatings of at least 10 people between 1:15 a.m. and 5:20 a.m. that morning.
Police said the victims were beaten even when they cooperated with demands for their possessions. The incidents included guns and knives. In one incident, a victim was pistol whipped. Another man was stabbed in the calf.
A few days after the Oct. 20 robbery spree, investigators from the Las Vegas homicide unit canvassed areas in the northeast and east valley. They also placed digital billboards of VanDerbosch throughout the valley, soliciting tips.
Arrest reports for Castrejon, Favela and Rosas said they admitted involvement in the robberies and the death of VanDerbosch, and implicated each other in the attacks.
Robbery might not be the only motive for the attacks. Police have not ruled out the minors and young adults committed the brazen crimes for thrill.
On Saturday, Lt. Clint Nichols said police are investigating the possibility the group committed more robberies. He labeled the suspects as a "party crew" and said robberies appeared to be an afterthought, with the group mainly wanting to find people to confront.
Reporter Kristi Jourdan contributed to this report. Contact reporter Antonio Planas at aplanas@review journal.com or 702-383-4638.
RELATED STORY: Police report outlines robbery spree