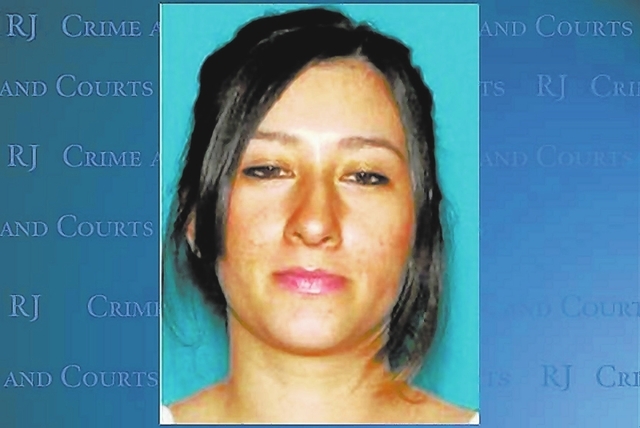 A 29-year-old Las Vegas woman was indicted on 31 counts including attempted murder, kidnapping and child abuse for shooting at SWAT officers during a standoff in August, prosecutors said Friday.
Sara Jones shot officer Kevin McCord in the leg and veteran officer Chuck Collingwood was struck by debris from bullet fragments, following a nearly 24-hour standoff that ended violently, authorities said.
Jones was shot in the face by SWAT officer James Bertuccini.
The shooting occurred after Jones held her 1- and 2-year-old children hostage with a .45-caliber handgun in a home at 4516 Newton Drive, near Tropicana Avenue and Mountain Vista Street. She told police several times during the negotiation that she would shoot her children, according to her arrest report.
After 23 hours of negotiations, which began Aug. 26 and ended the following night, Jones fired a shot into the ceiling and police entered the home.
Jones had argued with her husband the previous day and locked herself inside with a gun. Her husband and the couple's 10-year-old daughter left the home as police arrived, but two young children remained inside.
After officers entered the home, Jones fired through a bedroom. McCord was struck in the shin, but protected by his gear.
The officers went to the bedroom and found the 2-year-old child safe on the bed, but Jones had locked herself inside a bathroom. Officers broke into the bathroom and saw Jones pointing the gun at her 1-year-old child, prosecutors said.
The children were unharmed.
Judge Linda Bell ordered Jones held on $1 million bail at the Clark County Detention Center. An arraignment hearing was set for Oct. 22.
Contact reporter Francis McCabe at fmccabe@review journal.com or 702-380-1039.