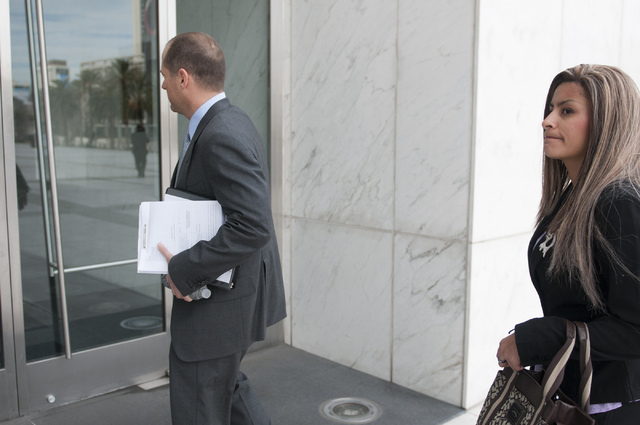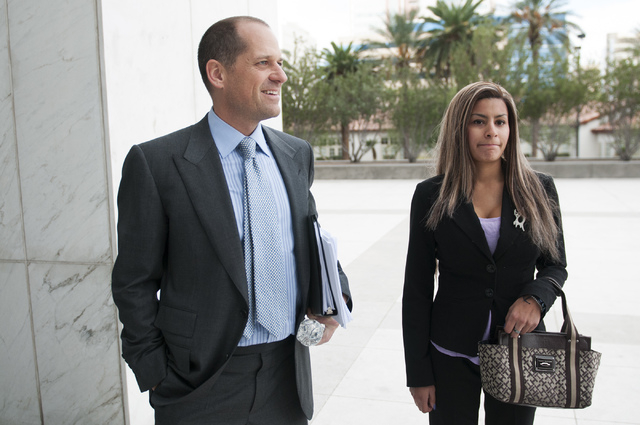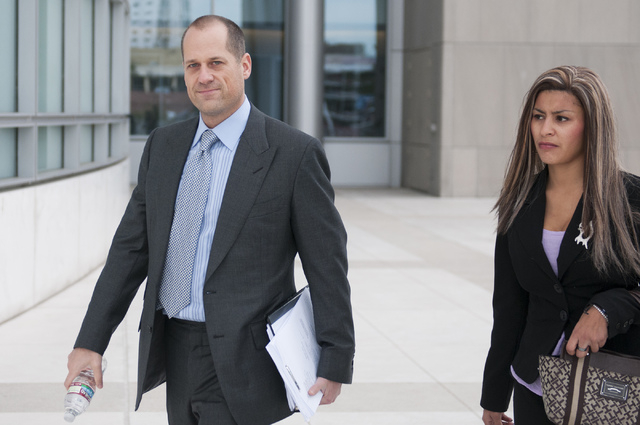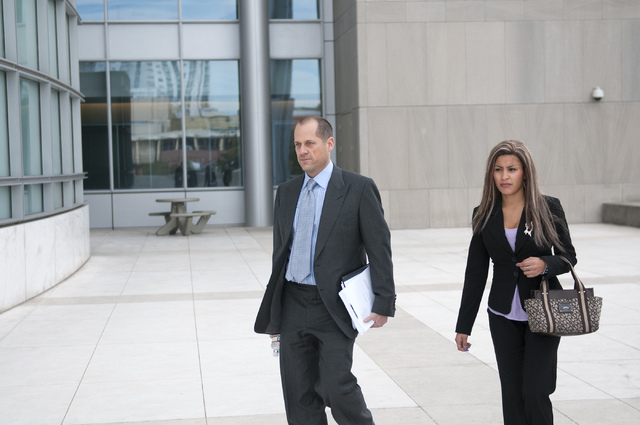 Monica Contreras, who alleged on Family Court videotape she was groped by a marshal in August 2011, entered the federal courthouse Tuesday morning to testify before a grand jury hearing allegations of excessive force.
But after waiting more than two hours outside the grand jury room, she was told her testimony was not needed.
Contreras, who filed a federal lawsuit earlier this year alleging Family Court officials violated her civil rights, left the courthouse about 1 p.m. with her lawyer, Ross Goodman.
She declined comment and Goodman said he didn't know if or when Contreras would be called back to the grand jury. He would not comment further.
This is the second case known to have attracted the interest of the grand jury.
Another woman, Crystal Williams, testified before the panel in July that she was choked by another marshal in May 2010 while she was restrained in a holding cell. The marshal, Steve Rushfield, was the supervisor of the Family Court marshals at the time.
The two cases are part of an FBI investigation into misconduct by Family Court marshals.
Rushfield, who has been accused of trying to cover-up both incidents, is at the center of the FBI investigation.
Agents recently carted boxes of files from the Regional Justice Center office of Ed May, the human resources manager for District Court. Agents subpoenaed records from internal investigations of Family Court marshals over several years.
In a courtroom incident captured on videotape, Contreras complained to Hearing Master Patricia Doninger that Marshal Ron Fox assaulted her in a witness room under the guise of searching her for drugs. Doninger appeared to ignore Contreras' pleas, which prompted a marshal to arrest her on misdemeanor charges of providing false information to a police officer and disturbing the peace. She later pleaded no contest to a misdemeanor disorderly conduct charge. The disturbing-the-peace charge was dismissed.
Fox was fired after an internal investigation, and Doninger was let go amid publicity over the incident.
In October, the Las Vegas Review-Journal disclosed two more cases of alleged excessive force that could attract the attention of FBI agents.
In one lawsuit, former Henderson resident Peter Peterson alleges a marshal assaulted him after he passed through the metal detectors in Family Court on Feb. 27, 2012.
Peterson, 42, who now lives in Oklahoma City, claims the marshal, Brent Johnson, threw him headfirst to the concrete floor, causing him to suffer serious facial fractures, head contusions and spinal injuries.
Two days after that altercation, which was captured on security video, a federal judge dismissed a similar case alleging brutality involving Johnson after both sides reached an undisclosed settlement.
In that confrontation, which occurred on Nov. 21, 2007, William Beaver accused Johnson of punching him and tackling him to the ground outside the main Family Court entrance, giving him a concussion and a hernia and aggravating his back problems. Beaver, who was 66 at the time, now lives in Oregon.
In both incidents involving Johnson, witnesses said the marshal was the aggressor.
Contact reporter Jeff German at jgerman@reviewjournal.com or 702-380-8135. Follow him on Twitter @JGermanRJ.