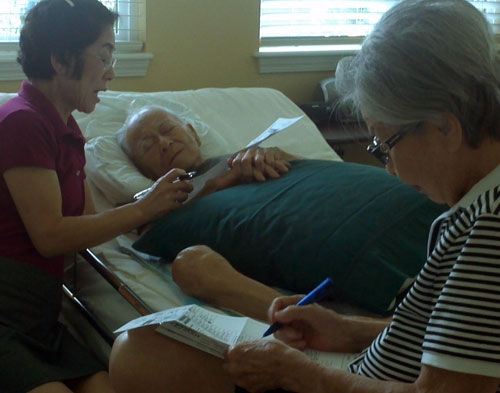 HONOLULU – A World War II veteran who inspired many with his determination to vote even though he had end-stage liver cancer has died.
Frank Tanabe's daughter Barbara Tanabe says he died Wednesday morning at her Honolulu home. He was 93.
Hundreds of thousands of people saw a photo of Frank Tanabe filling out his absentee ballot with the help of his daughter last week, after his nephew posted the picture on the social media site Reddit.
Frank Tanabe served in a mostly Japanese-American unit of the Military Intelligence Service during WWII. He volunteered to join the Army from the Tule Lake internment camp in California.
Honolulu elections officials say his vote will be counted unless they receive his death certificate before the Nov. 6 election and are able to single out his ballot from those submitted.