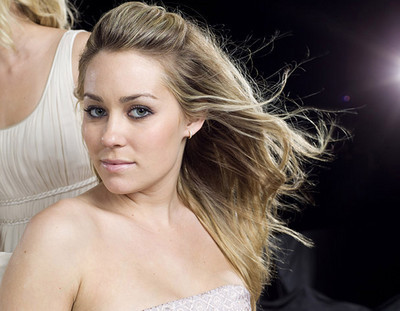 Elaine Wynn's carefully worded statement the other day about her marriage left many Wynn watchers hanging on two key words straight out of "Avenue Q," the Broadway show that Steve Wynn brought to Las Vegas.
At issue was whether her husband, who has been acknowledging to his inner circle that he is in love with a British woman, would move her to Las Vegas.
An Elaine Wynn intermediary called me Friday night and made it clear Elaine Wynn wanted her comments published immediately.
"There are no plans for him to have a relationship while Mrs. Wynn is in Las Vegas."
"For now, she has no plans to leave," the rep said.
The two words that raised eyebrows: "For now."
Has she considered leaving? I don't pretend to have that information, and she won't be taking my calls since she also made it clear we wouldn't be chatting "going forward," in the words of her rep.
But there's buzz among management that something's in the wind, and not just the D-word.
It has something to do with the Beverly Hills Hotel, a source told me.
News of the split hit like an earthquake.
"Some executives are saying, 'If she's leaving, I'm leaving," the source added.
SIGHTINGS
Lauren Conrad of the hit TV show "The Hills," celebrating her 23rd birthday Saturday at Lavo and Tao with rumored boyfriend, actor Kyle Howard, and her best friend, Lauren "Lo" Bosworth. Conrad's friends surprised her by buying Venetian masks, which they all donned throughout dinner at Lavo. Also at Tao: NBA legend Charles Barkley, who was in for a second night in a row, and Ashley Newbrough, who plays Sage Baker on CW's "Privileged." …
At the Luxor's private Super Bowl party on Sunday: Carolina Panthers star receiver Steve Smith, Washington Redskins running back Clinton Portis, Luxor headliner Criss Angel and his girlfriend, Holly Madison, Jesse Turner Kristofferson (Kris Kristofferson's son), and NBA great Spencer Haywood. Also at Lavo: Nicky Hilton and David Katzenberg, at a table with Jeff Beacher and comedian Nick Swardson, before they moved on to Tao. Also at Lavo: Stavros Niarchos III, and Washington Redskins cornerback Shawn Springs, with a group from his hometown in Virginia, and Chris Pine, star of the upcoming new "Star Trek" film. …
At N9NE: Hilton and her group, including Harry Morton, who was back in town for the first time since his father, Peter Morton, sold the Hard Rock Hotel. Also at N9NE: UFC legend Chuck Liddell, members of Disturbed and Southern Cal's star linebacker Rey Maualuga. …
At Rain: Chris Cooley of the Washington Redskins. … At Ghostbar: Liddell, rock band Sevendust and Stephan Bonnar, who lost his UFC match earlier in the evening. … Avant-garde rock icon Tom Waits in the crowd at Penn & Teller (Rio) on Saturday night. … Laura Prepon of "That '70s Show" and her new boyfriend, actor Scott Michael Foster, at Blush (Wynn) on Saturday night. They met at Blush's first anniversary party on Oct. 18 and have been dating since. She and Christopher Masterson split last year after an eight-year relationship. … Miami Dolphins All-Pro linebacker Joey Porter, partying with a party of 20 at Poetry Nightclub (Forum Shops at Caesars) on the eve of the Super Bowl. … At XS nightclub (Wynn) on Saturday: baseball slugger Frank Thomas, Niarchos and UFC stars Dan Henderson, Chuck Liddell and Michael Bisping. … Kansas City Chiefs running back Larry Johnson, at Drai's After Hours on Friday inside Bill's Gamblin' Hall. Also at Drai's: Rapper Too Short, poker star David Williams, boxer Joe Judah and UFC fighters Tiago Alves and Bisping.
THE PUNCH LINE
"Safely land an Airbus on the Hudson River" — From David Letterman's top 10 ways Rod Blagojevich can improve his image.
Norm Clarke can be reached at (702) 383-0244 or norm@reviewjournal.com. Find additional sightings and more online at www.normclarke.com.